This year's Michelin guide was released to the usual chorus of dissent, complaints that fashionable, progressive restaurants were overlooked in favour of high-ceilinged, soft carpeted establishments where classic cooking is dished up on white linen.
"It's like asking why the Oscars are the number one film award," says chef and restaurateur Victor Garvey. "There are others that are possibly less political, perhaps more objective, and newer and shinier. But Michelin is the gold standard. It's been around forever and will be around forever. It has been directing people to great restaurants since before aeroplanes."
This, of course, is all part of the fun. Michelin is the guide we love to hate, and the only food award most people give a toss about. It's certainly the one that gets the world's finest chefs hot under the collar. What started in 1900 as a manual to help direct France's 2,000-odd motorists find hotels, restaurants and even petrol stations – burning through tyre rubber in the process – has long been a powerhouse in the world of gastronomy, dishing our awards that are coveted from Tribeca to Tokyo. For decades the mysterious, anonymous Michelin judges have made careers and broken hearts.
This year was relatively quiet for London, with only four restaurants gaining their first star (The Dysart Petersham, Da Terra, Endo at the Rotunda, and Mãos), and a further two gaining an extra one. It's been suggested that some of the capital's new restaurants were overlooked as Michelin shifts its focus to the rest of the UK. Others believe there's still a degree of French favouritism.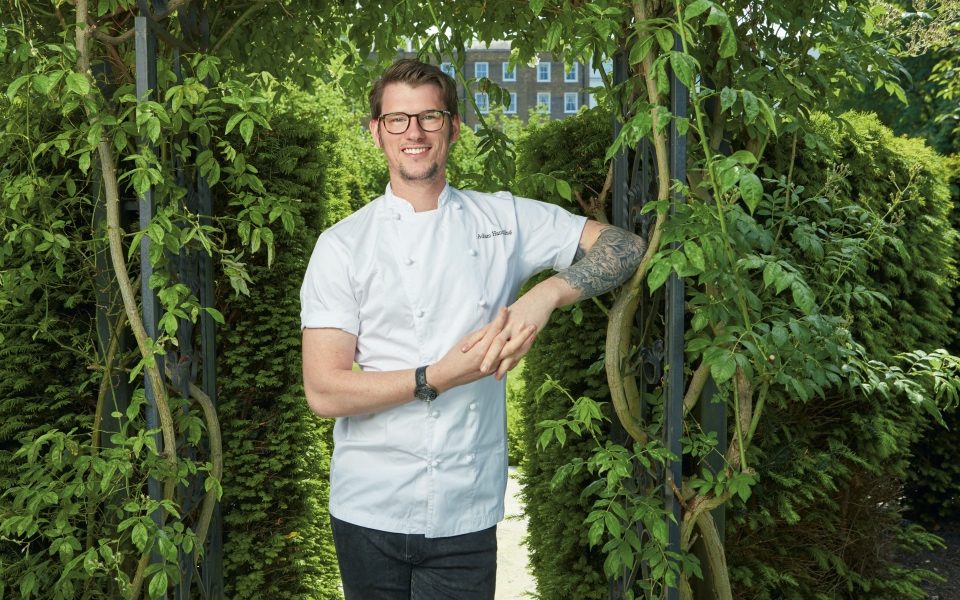 Mayfair's Japanese restaurant The Araki, which had held three stars under Mitsuhiro Araki, lost them all. The chef had returned to Tokyo earlier in the year and there was speculation the restaurant might drop a star, but few thought it would be a total wipe out. Its neighbour Sketch, meanwhile, was the only restaurant to join the elite three-star pack (La Dame de Pic moved from one to two stars).
Gordon Ramsay, one of an exclusive group of British chefs to win three Michelin stars – at Restaurant Gordon Ramsay – says he shed tears when The London in New York lost its prestigious two-star rating in 2013. "I started crying," he said at the time. "It's a very emotional thing for any chef. It's like losing a girlfriend. You want her back."
One of the most high-profile chefs to miss out was Adam Handling. "I was gutted," he says. "We've worked so hard all year. All of us. I feel a responsibility to my team. We want to win Michelin stars and yes, I feel pressure. Michelin means a lot. My head chef is usually a stone-faced, no emotions sort of guy. When we didn't get the star, he walked up to me and said, 'next year' and gave me a hug. I respect Michelin a lot, but it can be confusing. There are so many good restaurants in London and for just four to get a [new] star is mental. London is the food capital of the world. But we've made changes, trimmed down the menu, and we'll try again."
Michelin stars would suit Handling. They don't suit everyone. Skye Gyngnell famously called earning a star a "curse" when she was in charge at Petersham Nurseries. "If I ever have another restaurant, I pray we don't get a star," she told The Telegraph in 2012.
The flip-side is the feted 'Michelin effect', which can drastically alter the fortunes of those upon whom stars are bestowed. There are dedicated restaurant goers who will traverse entire continents trying to dine in every notable restaurant in the guide, spending five or six figures over the course of a lifetime on their gastronomic hobby. Michelin stars are even said to boost local house prices, with "gourmet clusters" in provincial towns giving otherwise nondescript villages a healthy boost.
Property experts Knight Frank point to the 'Golden Triangle', which stretches across North Surrey and East Berkshire, as an example of an area that's benefitted from Michelin's Midas touch.
"When we were awarded the second star in 2013, our bookings increased by 25 per cent," says Arnaud Bignon, who was then in charge of The Greenhouse. "In the beginning, people were coming out of curiosity, but some of them turned into regulars."
Sat Bains, who holds two Michelin stars at his eponymous Nottingham restaurant says winning his first star in 2003 was transformational, filling his empty tables and diversifying his clientele. When he got the second in 2012, he says it pushed him further and helped him maintain his drive.
He's gone on to forge an impressive legacy, with chefs who trained under him now winning stars themselves: Niall Keating (Whatley Manor, Cotswolds) and Jordan Bailey (Aimsir, Co. Kildare) were both awarded two stars this year, while Alex Bond (Alchemilla, Nottingham) won his first."I'm proud of them," says Bains. "They've worked hard, and that's all you can do. None of us know what we need to do to get there, really – you just have to push and push."
Speaking to a dozen or so chefs for this piece, the same sentiments came up again and again: respect, admiration, confusion. Everybody wants a Michelin star, but nobody's quite sure what that entails. Perhaps that's part of the appeal. One thing's for sure: I'll be expectantly waiting for next year's guide just like everybody else.