Six Nations: Ireland's calling, England what ifs and the World Cup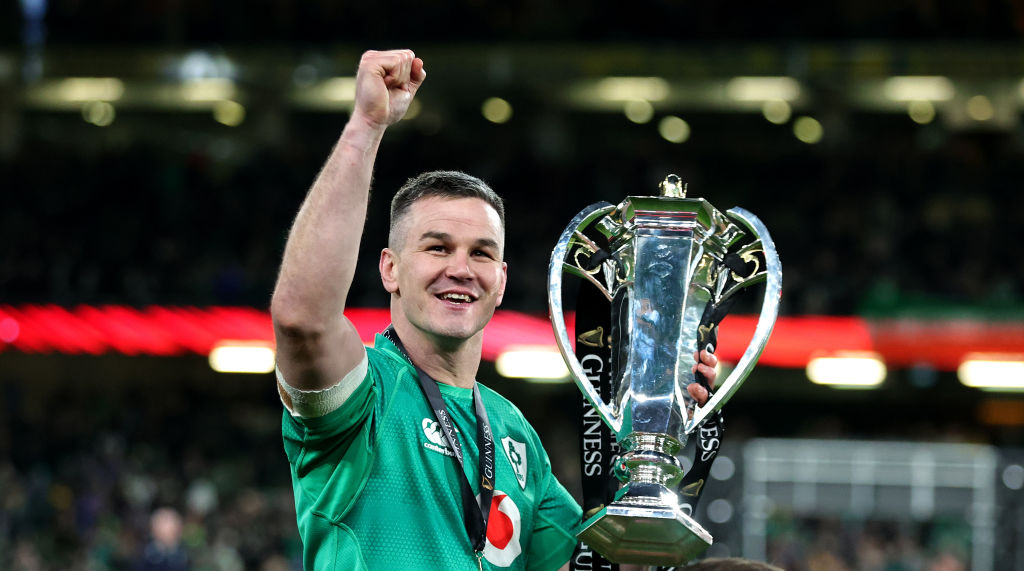 So there we have it, another Six Nations Championship has concluded and it has, as ever, left us with more questions than answers.
Ireland are champions – winning their fourth ever Grand Slam – but the hoodoo of never winning a World Cup quarter-final lingers over the men in green, there was a tale of two rebuilds in England and Wales, and finally Scotland came good. Here are City A.M.'s takeaway thoughts from the 2023 campaign.
All that's green is gold
Ireland were sublime for the entirety of this Six Nations. Andy Farrell's men won by 24, 13, 14, 15 and 13 points on their way to a Grand Slam – nobody could get close. It appears Johnny Sexton's last Six Nations couldn't have ended on more of a high, too.
Their most impressive win came against France in what was dubbed one of the greatest Six Nations clashes ever.
Farrell has built a side on trust, depth and ability and the four provinces are reaping the rewards.
And though England gave them a proper game – ruined by an incredibly harsh red card for England full-back Freddie Steward – Ireland's 29-16 win was deserved on Saturday.
What it leaves us with is the world No1 team, well, way out in front of the rest just months ahead of the World Cup later this year in France.
The big southern hemisphere challengers will get their last test before the showpiece quadrennial event this summer in the Rugby Championship but Ireland look like the favourites to lift the William Webb Ellis trophy – so long as they can finally win a knockout match.
Six Nations What ifs
After England's humiliating 53-10 loss at the hands of France in round four, few gave them the remotest of chances against Ireland in Dublin on St Patrick's weekend. But England showed up, and were hard done by.
There aren't too many saying they'd have won in the Irish capital but the sending off of Steward was a game-changer.
It was harsh, unnecessary and spoiled a match – the full-back had just 0.8 seconds to react to an Irish knock-on before he shouldered Hugo Keenan in the face. The referee Jaco Peyper got it wrong.
At the time, England were in the match, and went on to be in the fight at half-time. Who is to say they couldn't have given it a proper go with 15 men on the pitch?
It hasn't been too successful for Steve Borthwick in the Six Nations – losses to France and
Scotland at home and Ireland away will hurt – but at least the new coach has a better record than the other recently appointed boss in the competition.
Harpooned
Watching Wales get harpooned by the likes of Scotland, Ireland and England will have deeply hurt fans of the team who won their last Grand Slam as recently as 2021.
Warren Gatland has returned to the national side but it has not gone well – a spirited 41-28 loss to France was arguably their best showing in an otherwise disappointing Six Nations.
Selections looked manic, the attacking style was tragic and ahead of the World Cup there may be a little bit of panic.
It's anybody's guess as to where Wales will go from here – stick with the old or try something drastic – but they need a revolution, and there's no time to wait.
…Not built in a day
It's not a Six Nations wrap if Italy's potential relegation from the competition isn't discussed. And though many are of the opinion that the competition still needs some jeopardy at the bottom, few are automatically stating it will be Italy in that conversation anymore.
The Azzurri under New Zealander Kieran Crowley are looking to be on the same page in defence while keeping their desire to run the ball from everywhere to be maintained.
Though they did not pick up a win this year, they've developed brilliantly and are no longer pushovers.
Sure, they need significant performance improvements to beat some of the other sides, but it feels like there's a renaissance occurring in Italy at the moment – and the subsequent rugby enlightenment could be a beautiful sight to behold.