Screenshot: Should the UK tech sector really be cashing in its chips?
This week
**Media Moment of the Week: Tesco's football fail
**Should the UK tech sector really be cashing in its chips?
**A Wise move
Media Moment of the Week: Tesco's football fail
Once again the internet was awash with football this week, and plenty of brands decided to jump on the England bandwagon for a bit of a marketing push. You can't blame them really — it's got to be done — but if you're going to do it, at least don't make a fool of yourself.
Unfortunately, that's exactly what Tesco did with this shameless attempt to shoehorn its brand into the Three Lions discourse. Honestly, what did we do to deserve this?
Should the UK tech sector really be cashing in its chips?
On Monday evening, with very little fanfare, two relatively unknown companies announced an unglamorous takeover deal — Nexperia, a Dutch semiconductor firm, said it had taken full ownership of Newport Wafer Fab for an undisclosed sum. But while the deal may seem insignificant, the potential implications are huge; NWF is the UK's largest chip producer and Nexperia is owned by Chinese group Wingtech. Alarm bells soon started to ring as it became clear that one of Britain's top tech assets was being handed over to Beijing, and Boris Johnson has now ordered his national security adviser to probe the deal.
But why should we be worried about the fate of NWF? Put simply, as competition in the global tech race continues to heat up, selling off key assets to the largest rival nation is myopic. Selling them to a country with known security issues raises even more red flags. At the G7 summit just a month ago Johnson and Joe Biden pledged to deepen tech ties between the UK and the US and bolster the resilience of critical supply chains in the face of the growing threat from China. That this vow was so quickly forgotten, and NWF was nearly sold off without even passing scrutiny, is alarming.
And while this principle applies for the entire tech sector, it's even more important at a time when the global semiconductor industry is in crisis. Microchips — which are crucial for everything from phones to washing machines and cars — are in short supply. It's a curious time, then, to be selling off our largest chip plant.
Plus, we've been here before. The UK is currently probing Nvidia's planned $40bn takeover of Cambridge-based chipmaker Arm on national security grounds. The deal has generated huge controversy, not just among rivals but also with politicians concerned about the sale of critical assets, with Lord Mandelson accusing the government of "waving the Union Jack while selling off the crown jewels". In a sense, though, the damage was done when Arm was sold to Softbank for $24bn back in 2016. One tech boss tells me that "still to this day" he doesn't understand why the transaction was approved, describing it as a "serious mistake". While the NWF deal is not on the same level as Arm (it's valued at £63m, according to CNBC), there's a sense that Britain is simply repeating its mistakes.
Speaking at a parliamentary committee hearing this week, the prime minister said he didn't want the UK to "pitchfork away" every potential investment from China and he's right — blind protectionism won't help the tech sector flourish. He also has to balance national security concerns with the economic benefits that such investment could bring to the local area, especially as he pursues the government's so-called levelling up agenda. But as rivalry with Beijing heats up and the global semiconductor industry battles a shortage crisis, now is not the time for the UK to cash in its chips.
A Wise move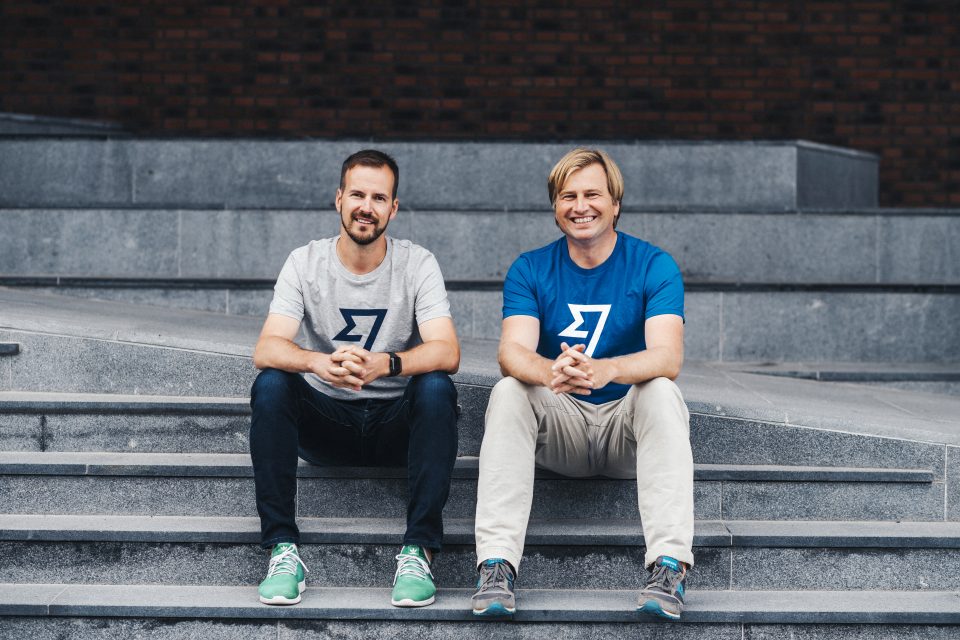 In this column back in April I asked whether London would ever be ready for tech IPOs after Deliveroo's disastrous debut and Alex Chesterman's decision to list Cazoo through a US Spac deal. Just a few months on and the mood music seems to be changing.
In its eagerly-awaited London stock market float this week, payments group Wise saw its value hit £8bn, while shares have since continued to climb to take it to £9bn. It's London's biggest ever tech float and likely to be one of the largest in the year. It's made billionaires of Estonian founders Kristo Kaarmann and Taavet Hinrikus and a pretty penny for a handful of other early investors too.
They won't be the only ones celebrating, however. Wise's float will come as a much-needed tonic after Deliveroo's disappointing start and will help to restore trust in London's tech IPO scene. It's also a flagbearer for a new type of debut. The IPO was London's first ever direct listing — a technique pioneered by Spotify where companies don't have to hire pricey investment banks as underwriters and can avoid the kind of catastrophic mispricing that hit Deliveroo. Wise also employed the dual-class share structure that's popular with founder-led tech firms in the US but has been viewed with a large dollop of scepticism by investors in the Square Mile. The City watchdog is currently consulting on recommendations made in the Hill and Kalifa reviews about how London's listing rules could be overhauled to attract more tech floats, and the success of Wise could well nudge ministers to adopt these reforms.
It is, of course, only one float, and it's important not to get carried away. Russ Shaw, founder of London Tech Advocates, warns that we shouldn't be "seduced" by the idea of building the next Google and insists London's reputation as a tech IPO hub instead relies on a string of smaller floats. Even so, the sector needed a pick-me-up after its poster boy Deliveroo flopped, and Wise might be just what the doctor ordered.
The algorithm recommends
The BBC released its annual report this week, leading to the usual drooling over salaries. Gary Lineker retained the title of highest-paid star, but overall it's a story of pay cuts as the Beeb tightens the purse strings. 
The Evening Standard revealed it plunged to a loss of £17m last year as the lack of commuting during lockdown took its toll.
Two exciting bits of media news. First, HBO has finally released the trailer for the eagerly-awaited third series of Succession. Second, Jackie Weaver is publishing a book. Seriously — it's called You Do Have Authority Here! and it's out in September.
Got a story? Drop me a line at james.warrington@cityam.com or on Twitter