Westminster is still reeling from the events of last night, which saw more than 20 Tory MPs, including two ex-chancellors, were sacked after rebelling against Prime Minister Boris Johnson.
But today promises to be just as dramatic – with the creeping possibility that the country will be going to the polls once again.
Read more: The 21 Tory MPs sacked by Boris Johnson after Brexit defeat
Another explosive day in SW1
Although there will be plenty of behind-the-doors meetings and wrangling, the first showdown we will actually see is PMQs, at its usual time of midday. This will be an opportunity for the Labour leader Jeremy Corbyn to go for the jugular after the government defeat last night. Will Johnson shine or stumble? We will be watching.
Immediately afterwards is chancellor Sajid Javid's first intervention since taking the keys to Number 11.
As City A.M. revealed last night, he is expected to unveil a further £2bn Brexit funding for departments delivering the country's exit from the European Union. That will knock out a couple of hours of parliamentary time, but it's unlikely to be where the fireworks are.
Because it is from 3pm onwards that we will start getting a sense of where MPs are taking the rest of us.
That is the second reading of the Benn-Burt bill, which is designed to force Johnson to request an extension to Article 50 if he is unable to get parliamentary approval, for either a deal or no deal, by 19 October.
MPs are expected to vote on that at 5pm, rushing it through to the committee stage.
At this point amendments including the one put forward by Labour MP Stephen Kinnock and his band of reluctant Leavers will be discussed.
By the evening, MPs will vote on the bill again and, if it passes, they will send it to the Lords – a rapid passage by any normal measure.
The Prime Minister last night revealed he was drafting a motion to call a General Election under the Fixed Term Parliaments Act (FTPA).
Assuming the government loses the Benn-Burt bill – which given there are more than 20 newly-liberated MPs is highly likely – we could well get a debate on an election at this stage.
So, does this mean there will be no Halloween Brexit?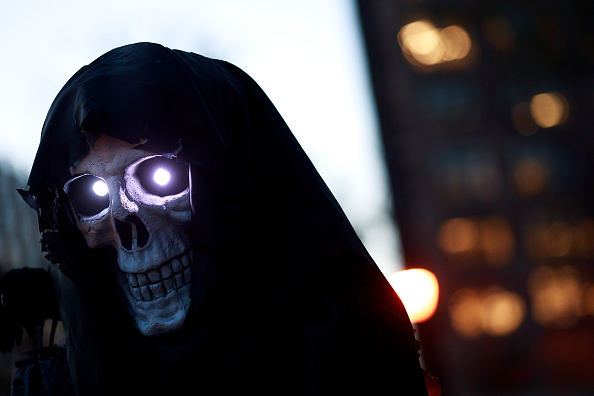 If the bill passes, that puts the pressure back on Johnson.
He has to either convince parliament that no-deal Brexit is the best approach (which they won't, as there's a tiny number of MPs who actually believe in Brexit at any cost) or go back to Brussels to get a deal in time to get it approved by MPs.
A new deal is also highly unlikely given how consistently the EU has said they need "practical" and "operable" alternatives to the backstop and how no alternatives have been forthcoming.
In effect, the bill means Brexit will now be delayed until 31 January.
Johnson has said there is no way he will ask for a further "pointless delay". But that means he will either have to defy the law, resign, or go to the polls to get a new mandate for Brexit.
But will we have a general election?
Under the Fixed Term Parliaments Act, two-thirds of MPs need to vote for an election. Labour has said they want one – but not until the Benn-Burt bill has passed, to stop the government from shifting the date of an election back and driving the UK into a no-deal by default.
Number 10 has insisted that it can't do it – but many MPs, even Johnson's own party, no longer believe him – and so all anti-no-deal parliamentarians will insist on that sequence.
However, it might be possible for the government to table an amendment that circumvents the Fixed Term Parliaments Act, and allows Johnson to call an election with a simple majority. He will still have to convince MPs outside his own party, but that might be an easier route – particularly if it gives the opposition a guaranteed date.
Read more: Boris Johnson's decision to prorogue parliament is legal, rules Scottish court
In short, after Johnson lost his majority in such a specular manner, an election is looking very likely indeed.
Quite what will happen with Brexit, however, is much less certain.
Main image: Getty