Property of the Week: King George III's house in Richmond's Old Deer Park has a fully functional revolving dome observatory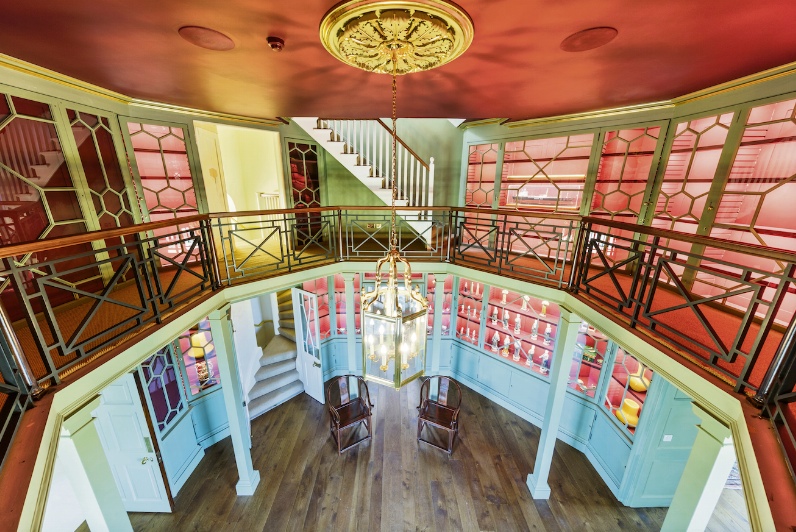 Live like royalty next door to Kew Gardens in this extraordinary house built for King George III.
King's Observatory, Richmond, £50,000pcm
Owned by the Crown Estate, the house is leased to a businessman who lives between Hong Kong and London, but it's now available to rent for the first time in its 250-year history.
The King's Observatory was built in 1769 and is Grade I Listed by English Heritage. The magnificent building was designed by architect Sir William Chambers, who is known best for Somerset House and the Pagoda at Kew Gardens. Period features include a library stocked with 12,000 books, the original display cabinets where the King kept his scientific instruments and, most impressive of all, a fully-functional revolving dome observatory that's the oldest of its kind in the world.
But royal digs don't come cheap. The house is £50,000 a month to rent on a short let basis – defined as three to six months – or £37,500 a month for a longer tenancy.
"I think [the tenant] is going to be someone coming over from the Middle East or China, but it might well be someone from America, who would be interested in it from a historical perspective," says Amelia Redington at Jackson-Stops London, the agent handling the let.
Located in Richmond's Old Deer Park, the entrance is reached by a private drive that runs through the Royal Mid-Surrey Golf Course. The King's Observatory also overlooks its own lake, home to 'a wide range of wildfowl', with a Portland stone boathouse.
The leaseholder finished a refurbishment a couple of months ago, bumping up the security system, an integrated audio-visual system, climate control and three covered parking spaces.
Call Jackson-Stops' Richmond branch on 020 8940 0066 or visit jackson-stops.co.uk