Playground broker Alex Fenton pulls in £5m for new startup GapCap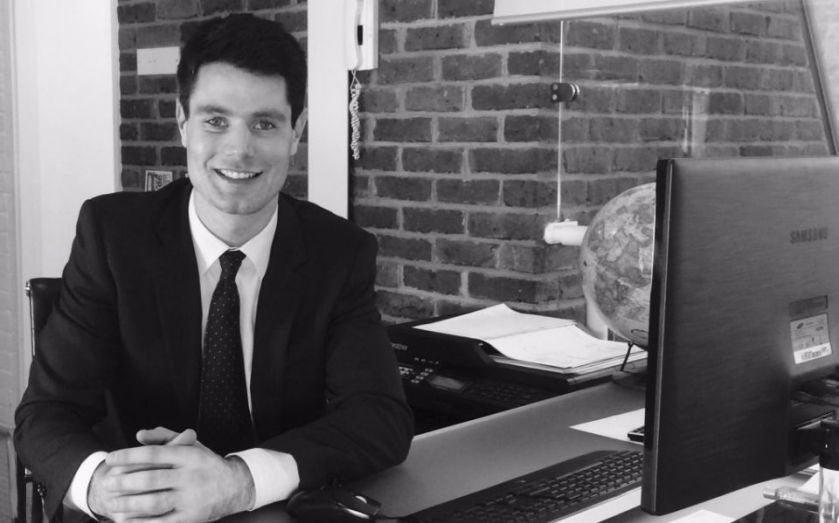 They say you can spot talent early, and so it was with Alex Fenton. The now-26-year-old's first foray into business was in the playground, where he acted as a broker for collectible stickers.
Fast-forward a couple of decades and Fenton, who used to work in private equity, has secured £5m in funding for his startup.
The project deals with a somewhat more grownup problem than the duplication of Panini stickers. GapCap, which has been going for a year, provides small suppliers with invoice financing, lending them money they are owed upfront while they await payment from their customers. In other words, companies can continue to grow when big firms they supply drag their feet on payment.
"Big companies keep expanding their payment terms and crushing the little guy," said Fenton, pointing out the average time frame between provision and payment had grown from 80 to 120 days.
However, he is wary of naming any particular clients: "We aim to be discreet," he says, adding "In the '70s and '80s it [invoice financing] was seen as a last resort. But it's become far more common as businesses look for growth instead of aid."
Despite pulling in £5m from Advanced Global Capital, Fenton seemed notably relaxed about the fundraising. "It's a strange story. I took four days off to go skiing in February. At the time I employed four interns all of whom were around 22 years old, and I had to leave them in charge. One went to a corporate event and phoned me for advice. I told him to sit next to someone who seemed to be asking good questions – and he happened to sit next to a person from Advance Global Capital." Raising £5m for a one-year-old company – sounds like childsplay.