Park Vale Capital's cool £16m investment in Dearman's zero-emissions liquid nitrogen freezer tech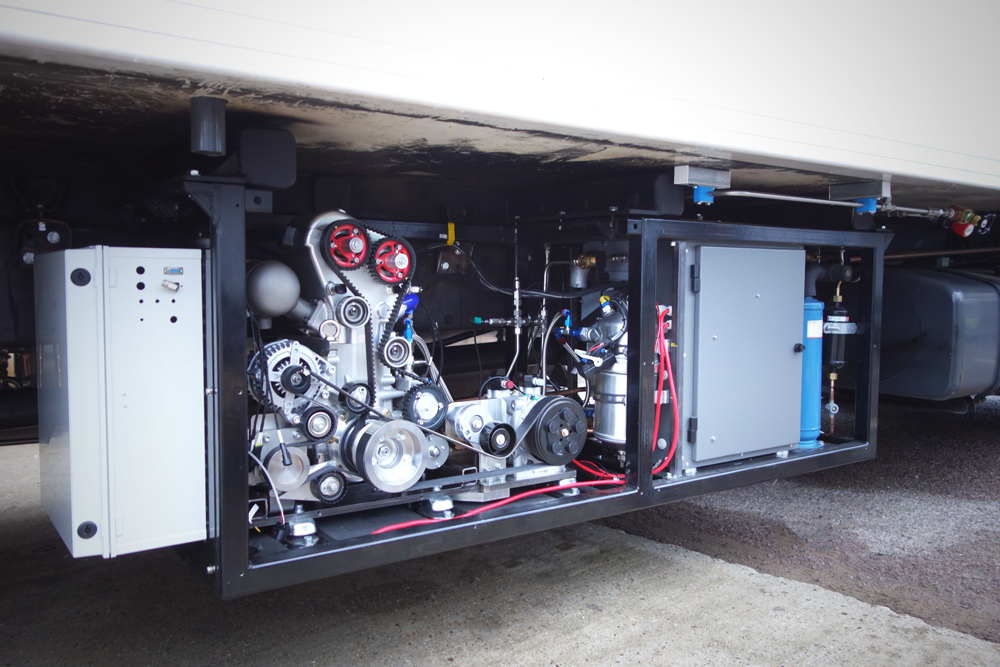 Park Vale Capital has announced it is investing £16m in Dearman's liquid nitrogen freezer technology.
Dearman, a clean energy start-up founded in 2011, will use the funding to develop and commercialise its zero-emissions 'cold and power' refrigerator engines, to be used in supermarket vans delivering food.
Commercial trials are due to begin early this year, with international trials to follow. The company hopes the partnership with Park Vale will help it reach new international markets for the engine technology, which could also be adapted for use to cool supermarkets and data centres.
The diesel engines traditionally used to power the freezer systems in supermarket delivery vehicles are not as tightly regulated, and often far more polluting than the engine actually driving the van. The one million transport freezer units in Europe give off as much pollution as 55m diesel cars.
Katherine Priestley, managing director of Park Vale said:
Dearman is an extremely exciting company that is developing unique technology to address a clear global need – clean cold. Although the applications of Dearman technology will bring demonstrable environmental benefits, it is the fact that they are also commercially attractive and even operationally superior that makes the company so promising. We look forward to working closely with the Dearman team to help maximise the impact of their innovation and the value we can create together.
The funding brings the total raised by Dearman during 2015 to £19.5m, including investment from renewable energy group Transmark. This is on top of almost £10m in grant funding. The company now employs more than 60 people, and has its own research and development centre.
Toby Peters, Dearman chief executive, said: "To have partnership of this scale, from a company as respected as Park Vale, is a recognition of the potential of our technology. We have a vision to utilise innovative clean cold and power technology to address global environmental challenges, while delivering economic returns for our shareholders and growth in the communities where we operate."