Our favourite restaurants and bars re-open!
As businesses make their first steps back towards 'normal life' we have listed some of our favourite London spots to help you keep up to date with what's on offer across the City.
1 Lombard Street will reopen on 20th July with some exciting new changes as chef, restaurateur and food writer Mark Hix joins the team as Director of Food and Drink. Open for breakfast, lunch, and dinner, the team will be serving Champagne and beers from their mobile bar on Mansion House Place between 12 and 7pm. So pop down for a refreshment and hear all the latest news from the team.
Alternatively, bring 1 Lombard Street to your home in the Goose Box. A three course meal with cocktails and wine, fully prepped and ready for you to cook at home every weekend. www.goosebox.co.uk
Book online your table at www.1lombardstreet.com or 020 7929 6611
1 Lombard St, London EC3V 9AA
Baccarat Bar
Harrods is pleased to announce the launch of the Baccarat Bar, created in partnership with legendary French crystal brand, Baccarat. Open from 4pm to 12am, Monday to Friday, 12pm to 12am on Saturday and 12pm to 10pm on Sunday. Baccarat Bar will be available to book over the phone, on the Harrods website as well as at reservations@harrods.com and will also be accepting walk ins.

Visit their website for more information.
Baccarat Bar at Harrods , Door 5a Hans Crescent, Knightsbridge, London SW1X 7XL
Benares a fine-dining Indian restaurant located on Berkeley Square reopened its doors on Saturday 4th July for lunch and dinner, offering its acclaimed a la carte menu of Indian classics, as well as innovative signature dishes, cocktails and fine wines for lunch and dinner. Interested in delivery? Benares has partnered with food delivery service apps, Supper, Deliveroo and UberEatsto facilitate all deliveries, as well as launching its own private delivery service, delivering across Greater London. Customers are also able to order bottles of Champagne, wine, beer and soft drinks to enjoy alongside their food.For every delivery ordered, the restaurant will be donating a meal to NHS workers in the local area.

For more information, visit their website www.benaresrestaurant.com
12a Berkeley Square, Mayfair, London W1J 6BS
Berry Bros. & Rudd has reopened the doors of their London store. Visit Britain's oldest wine and spirit Merchant.

Visit their website to see how they're protecting their staff and customers.
Berry Bros. & Rudd, 63 Pall Mall, London SW1Y 5HZ
Boisdale Restaurants known for a unique mix of fine food, an unparalleled range of spirits, one of the widest selections of Cuban cigars in the world, are back and taking reservations from Wednesday 8th July at Boisdale Belgravia. Enjoy Boisdale at home with essential Boisdale luxuries delivered nationwide. Visit boisdaleathome.co.uk for more information.

15 Eccleston St, Belgravia, London SW1W 9LX
Darwin Brasserie has reopened serving the best views in town and delicious British dishes for lunch and dinner, Wednesday to Sundays.

Visit their website for more information.
Sky Garden, 1 Sky Garden Walk, Bridge, London EC3M 8AF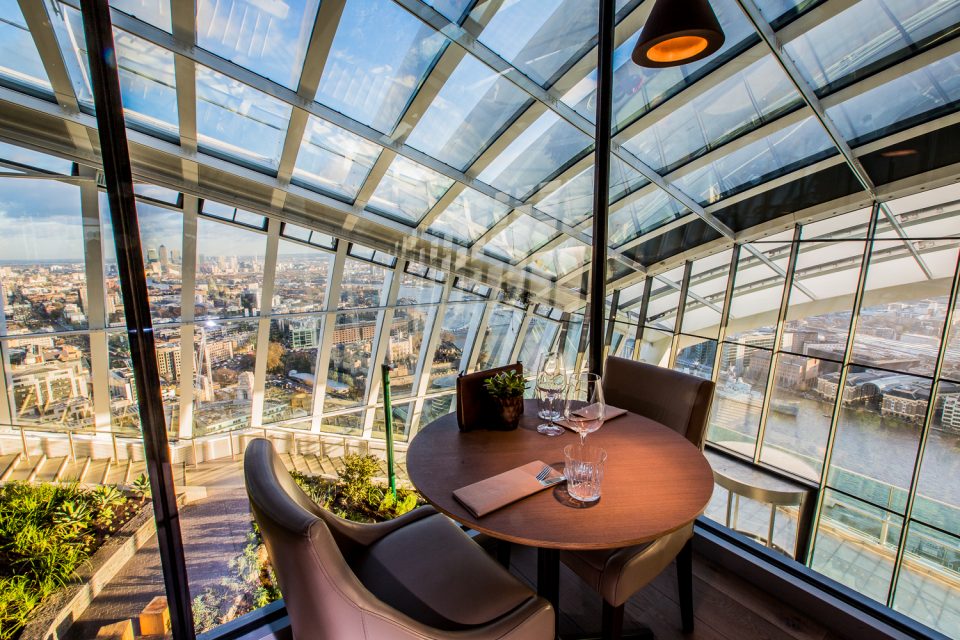 Ekte Nordic Kitchen located in the Bloomberg Arcade, has been busy with takeaway and delivery over the last 5 weeks which will continue to be offered since reopening the doors to diners again, serving an all-day menu including their Danish open sandwiches (smorrebrod) on home-baked rye bread. All the Ekte favourites are be back on the menu including Danish meatballs with butter mash, pickled cucumber and lingonberries, alongside some new dishes from Executive Chef Robin Freeman. With plenty of seating indoors and on the covered terrace, Ekte will also continue to serve takeaway every day. Open 7 days a week!

Visit their website for more information or to make your booking.
2-8 Bloomberg Arcade, London EC4N 8AR
Franco's will be re-opening on Monday 7th September 2020.
To make secure online reservations please visit their website.
Telephone reservations will resume from the 1st September.

For further information please contact reserve@francoslondon.com
61 Jermyn St, St. James's, London SW1Y 6LX
JURA Flagship Store in Marylebone has reopened as of June 15th with an exciting new range of 'bean-to-cup-' coffee machines.

For more information, visit their website.
148 Marylebone Rd, Marylebone, London
Lady Abercorn's Pub & Kitchen has reopened it's doors. Diners will be treated to a brand-new menu, which will combine both Lady
Abercorn's innovative take on pub classics along with dishes inspired by exotic climes.

For more information, visit their website.
Lady Abercorn's Pub & Kitchen, Lady Abercorn's, 40 Liverpool St, London EC2M 7QN, UK
LIMA London is now open every Thursday – Saturday 5 until 9.30pm. LIMA has launched a click and collect service, as well as two delivery services 'LIMA at Home' and 'Barranco by LIMA'. 

For more information, visit their website.
31 Rathbone Place, Fitzrovia, London, W1T 1JH
M Restaurants is reopening from the 4th July with 2M social distancing between tables. The restaurant group have made the decision to stick to 2M between parties and 1M plus between parties of up to 6 at their table.

For more information visit their website.
2-3, 60 Threadneedle St, London EC2R 8HP
Zig Zag Building, 74 Victoria St, London SW1E 6SQ
Madison, the Manhattan style restaurant with supreme views across the City and London skyline, has officially reopened. With a line-up of hit DJs for the popular weekend brunches: 'Brunch n' Grind' and 'Soul House Sessions', the sky-high venue has also made changes to the indoor and outdoor seating options, with new safety measures in place to ensure guests are protected. Visit www.madisonlondon.net to find out more.

Visit their website for more information.
Rooftop Terrace One, New Change, London EC4M 9AF
Ormer, brings expertly executed seasonal dishes and impeccable service in a beautifully elegant setting at the luxury boutique hotel Flemings Mayfair. As opened on 4th July offering a menu bursting with wonderful British flare, created by Executive Chef Kerth Gumbs, guests are welcome to dine-in or enjoy dishes delivered directly to their hotel room.

Alternatively, Ormer At Home will bring the highest quality of ingredients together with picture-perfect presentation to offer an a la carte menu that is as close to the restaurant experience as possible. Expect expertly executed British dishes using seasonal produce from land and sea, freshly foraged vegetables from local suppliers, and an impressive 'Sunday Special' sharing roast for two, featuring a whole roasted chicken served with fluffy Yorkshire puddings and gravy. Available Wednesday to Saturday 12pm – 9pm and Sundays from 12pm – 7pm. Delivery is available within a 2–3 mile radius of the restaurant through Supper and Deliveroo, while orders for collection can be placed directly through the restaurant's website or by email/phone: ormerathome@flemings.co.uk

For more information, visit their website.
Flemings Mayfair, 7-12 Half Moon St, London W1J 7BH
Rake's Café Bar reopens on 16th July with an array of exceedingly good food and drinks served by a team of individual characters.

Visit their website for more information.
40 Liverpool Street, London,  EC2M 7QN
Sky Garden's Sky Pod reopens with an unmissable line-up of DJ nights. Sky Pod Bar Summer Sound Sessions will kick off on 17th July, every Friday (from 6pm) and Saturday night (from 9pm) until midnight throughout the summer.

Visit their website for more information.
Sky Garden, 1 Sky Garden Walk, Bridge, London EC3M 8AF
The Folly & The Parlour
These Drake & Morgan venues, The Folly in the City and The Parlour in Canary Wharf, where the 'new normal' frankly never looked better. These two beautiful bars have made social distancing rather attractive, creating a fun and visual atmosphere that makes everything feel pretty damned normal. Both bars are open for lunch through to dinner and cocktails with a stunning new rosé-themed pop up at The Folly.

For more information visit their websites.
The Folly, 41 Gracechurch St, Candlewick, London EC3V 0BT
The Parlour, The Park Pavilion, 40 Canada Square, London E14 5FW

The Ned re-opened on Saturday 4 July, including a number of restaurants and bedrooms with Ned's Club Spa and Ned's Club Gym opening on 20 July. The health and well-being of guests and staff is a top priority and the team is making every effort to create the safest experience for everyone.

For more information visit their website.
The Ned, 27 Poultry, London EC2R 8AJ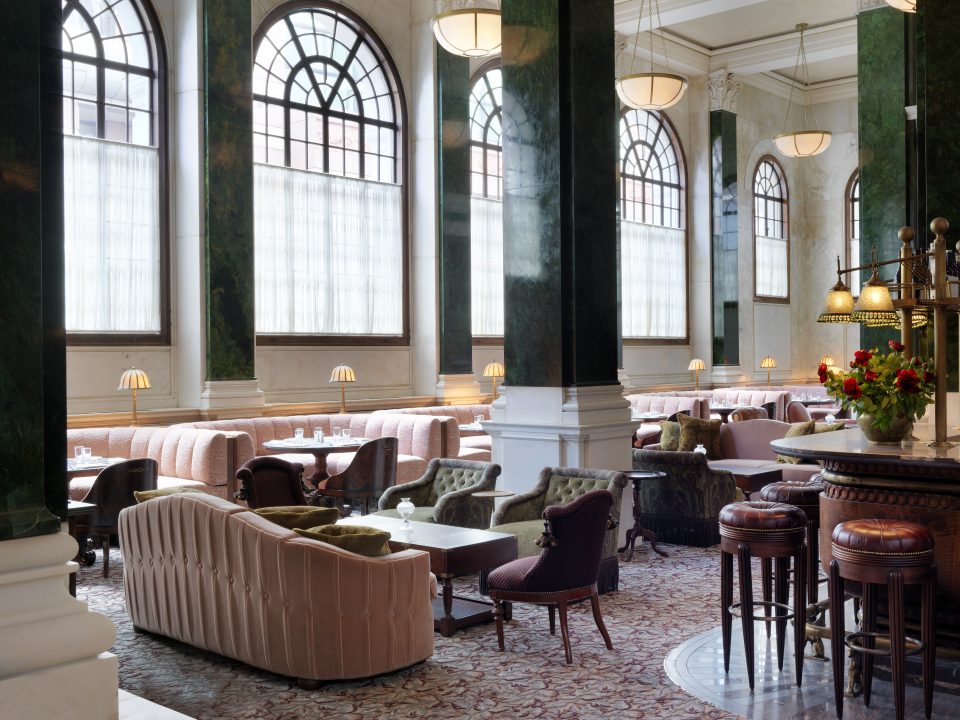 The Royal Exchange is delighted to announce that they are open, allowing visitors to once again experience the luxury shopping and dining destination in the heart of the City. The Royal Exchange will be following all government guidance as the health and safety of both visitors and staff are of top priority.

Visit their website for more information.
Royal Exchange, Cornhill, London EC3V 3LR
Victorinox flagship store on Bond Street will reopen from Monday 17th August.

Visit their website for more information.
Victorinox Flagship Store, 95-96 New Bond Street, London, W1S 1DB
Wiltons will be re-opening on Monday 7th September 2020.
To make secure online reservations please visit their website. Telephone reservations will resume from the 1st September.

For further information please contact reserve@wiltons.co.uk
55 Jermyn St, St. James's, London SW1Y 6LX