Martina Navratilova diagnosed with throat and breast cancer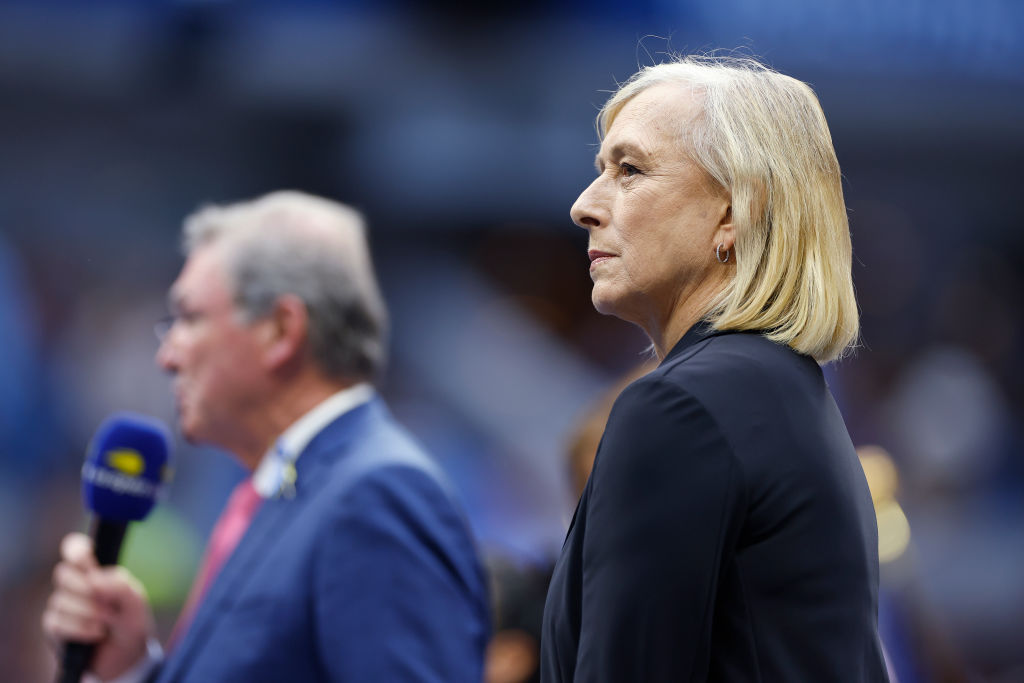 Eighteen-time tennis Grand Slam winner Martina Navratilova has been diagnosed with throat and breast cancer.
The 66-year-old said both of the cancers had been caught early.
The Prague-born tennis star, who previously had breast cancer in 2010, said: "The double whammy is serious, but fixable, and I'm hoping for a favourable outcome.
"It's going to stink for a while, but I'll fight with all I have got."
Navratilova said she noticed a lump in November, a biopsy confirmed stage one cancer.
Navratilova played in 32 grand slam singles finals, winning 18 and losing 14, and in 1983 joined the exclusive career Grand Slam club when she triumphed in the US Open.
In 2003 she won the BBC Sports Personality of the Year Lifetime Achievement Award whilst also being crowned WTA Player of the Year on seven occasions.
She was due to be part of the Tennis Channel's broadcasting team for the upcoming Australian Open but will instead make occasional, remote appearances.
"Martina Navratilova has been diagnosed with stage one throat cancer," a statement said. "The prognosis is good and Martina will start her treatment this month.
"The cancer type is HPV and this particular type responds really well to treatment. Martina noticed an enlarged lymph node in her neck during the WTA finals in Fort Worth.
"When it didn't go down, a biopsy was performed, the results came back as stage one throat cancer.
"At the same time as Martina was undergoing the tests for the throat, a suspicious form was found in her breast, which was subsequently diagnosed as cancer, completely unrelated to the throat cancer.
"Both these cancers are in their early stages with great outcomes. Martina won't be covering the Australian Open for Tennis Channel from their studio but hopes to be able to join in from time to time by Zoom."