Make cool stuff, says Jason Kingsley, founder of video game company Rebellion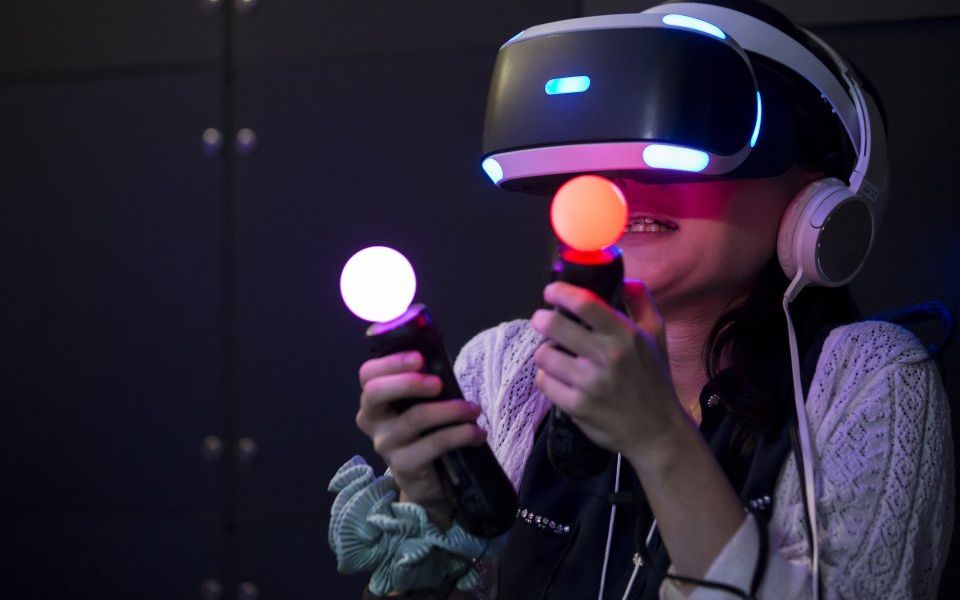 VIDEO games get a bad rap. The industry is still plagued by unfair stereotypes about gamers (perpetuated by awful shows like The Big Bang Theory) and sensationalist headlines in newspapers – think of the furore over the currently popular multiplayer shooter Fortnite, with parents claiming that their children are "addicted" to the game.
This knee-jerk reaction that video games are bad for us overlooks just what a British success story they have become. Games now outsell films and music around the world. In the UK, the games industry had a market value of £5.11bn in 2017 – that's not just from sales of games, but also gaming hardware and goods such as toys, merchandise, and magazines. The industry also supports thousands of jobs – as of June 2018, there are 2,261 active games companies in the UK.
Plus, it's a pivotal export industry: games made here are sold around the world, either digitally through the internet or on physical discs. And they succeed in markets that other exporters often struggle to breach.
One man with first-hand knowledge of breaking into hard-to-crack markets is Jason Kingsley, the founder and chief executive of independent UK game developer Rebellion.
"We sell our games everywhere in the world," he says proudly.
"We can get money off Chinese consumers, which is relatively unusual for any industry – it is normally Chinese businesses getting money from non-Chinese consumers.
"In emerging markets, as people become more middle-class and have disposable income, one of the key things they will want to do is play computer games. That's very exciting, and it's a lovely way to have soft power and soft influence over the globe: if people are playing our computer games, then hopefully they think well of us."
Kingsley was in his late twenties when he founded Rebellion with his brother in 1992. The pair had been working in the video game industry in their spare time during university, and even made games for the old Atari Jaguar home games console (now a relic destined for museums). They started the company with a simple ambition: they wanted to make cool games.
"We've always wanted to make cool stuff, and to make cool stuff you need an infrastructure around you, you need skilled people to help you do it, and that's always been our objective. We started out with a view to make games, and hoped that other people might want to pay to play – that appears to be the case."
Power up
The company has spent 26 years making games for computers, consoles, and now virtual reality.
One of its franchises, Sniper Elite, has sold more than 10m copies around the world, and the company is gearing up to release a new title called Strange Brigade – a multiplayer game inspired by old Saturday matinee movies like King Solomon's Mines. Rebellion now employs around 300 people, with studios in Oxford and Liverpool, and is opening a new studio in Warwick.
But video games aren't the only cool thing the company makes. It's a sandbox of multimedia creativity, publishing science fiction books and comics, including the iconic British title 2000AD, and is developing a TV show based on the character Judge Dredd.
Kingsley is also busy creating a YouTube series called Modern History, which teaches viewers about medieval knights, armour, and weapons – he's a big history buff, and breeds warhorses in his spare time.
That may sound like a lot for one man to have on his plate, but it hasn't stopped Kingsley from lending his energy and enthusiasm to supporting the industry as a whole.
As well as growing his own company, he's been closely involved with organisations like The Independent Game Developers' Association to represent the industry's interests.
In fact, one of the coolest things Kingsley helped to make was a tax break for developers.
The Video Games Tax Relief has given a big boost to the country's booming games industry – it allows game makers in the UK to reclaim 20 per cent of production costs if their game passes a "culture test", such as having a British character or setting. Since its introduction in 2014, there have been 420 claims for relief totalling £119m, according to figures released last year.
Game over or an extra life?
The games industry is a knowledge-based, creative sector that produces highly skilled workers, and sells a product that is in high demand around the world. It's exactly the sort of industry the UK government should support, as it does for STEM-based R&D and other creatives industries, like film.
And like these industries, it relies on the exchange of ideas and skills, and the movement of talented people around the world.
As such, it's a sector that could be greatly impacted by Brexit, both positively and negatively.
For instance, the tax relief Kingsley campaigned for was originally blocked by EU rules on state aid. It took the EU Commission a year-long investigation to agree with the UK that the tax break was necessary.
Once out from under the yoke of Brussels, Westminster will have a free hand, and could decide to extend the tax break to more companies or increase the amount of relief, in order to help the video games industry to grow even faster.
"You could use tax breaks to try to spread support for the creative industry outside London, perhaps," suggests Kingsley.
Yet with such opportunities come concerns, particularly over immigration. Some in the tech sector fear that ending freedom of movement after Brexit will cut UK businesses off from talent within the EU.
Alternatively, the government could set a fairer and more open regime for both EU and non-EU migrants – the home secretary recently announced plans for a new startup visa to speed up the process for entrepreneurs coming to the UK.
Kingsley is optimistic that, having spoken to those in government, a future visa system will be more flexible than the current one.
"We have tech visas right now, but for me to hire someone from Tunisia who is an excellent programmer, I first have to prove I can't hire someone from the UK or EU, and only then can I suggest why I might want to hire somebody from Tunisia – for instance, due to the failure of the marketplace. You could imagine a situation where the government makes that easier," he says.
"There might be some kind of turbulence on the route to doing that, but at the same time, they're not stupid."
These are weighty issues for the industry to deal with, but it's also important that studios like Rebellion continue doing what they do well – making games and punching above their weight on the international stage. And that's what Kingsley is focused on.
"At the heart of why my brother and I started the business was this – do cool stuff – and we're still doing it."