London Bridge is burning down? Tube station shut as emergency services deal with "small fire"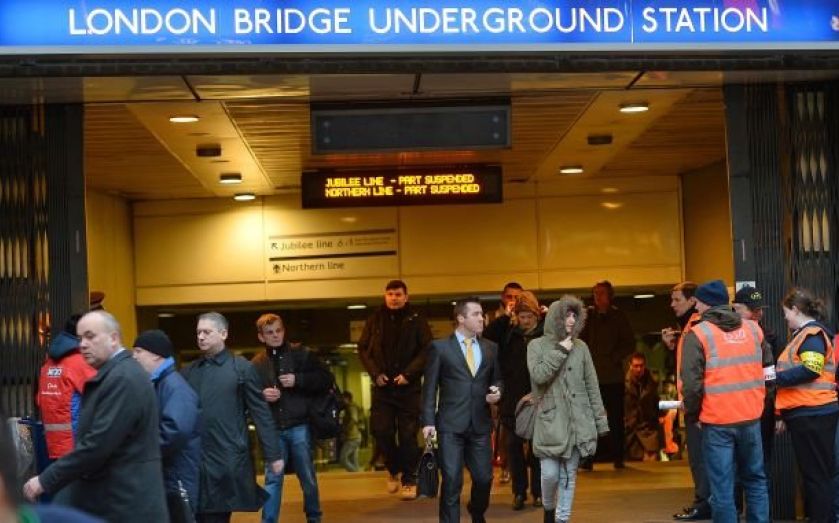 London Bridge underground station has been shut while the London Fire Brigade deals with what is being called a "small fire".
The rail station is still open, but the underground station was evacuated this morning.
The London Fire Brigade confirmed it was at the scene minutes ago. Witnesses took to social media to describe a fire on the station's Tube.
Transport for London said: "London Bridge station is currently closed while we respond to a fire alert."
It also warned drivers to avoid the area, as the road is "part-blocked by emergency services responding to fire alert".
We're dealing with a small fire in the basement of London Bridge underground station. It's not on the train network. Avoid if possible.

— London Fire Brigade (@LondonFire) December 16, 2014
Our crews are investigating reports of a slight smell of smoke coming from an office at London Bridge underground station. More soon,.

— London Fire Brigade (@LondonFire) December 16, 2014
London Bridge station is currently closed while we respond to a fire alert.

— Northern line (@northernline) December 16, 2014