Les Bordes: The ultimate European golf retreat just got better
With mere hours to go until the start of the US open, the City A.M. team is beginning to lust for the perfectly manicured surrounds of the golf course. Thankfully, the perfect solution is just a short plane-ride away. One of the most prestigious golf clubs in the world, Les Bordes in France's famed Loire Valley region, is set to open its second 18-hole course next month, designed by the legendary Gil Hanse.
Restoration work undertaken by Hanse includes last year's US Open venue – Winged Foot – and the same Major's venues for 2022 (The Country Club), and 2023 (Los Angeles Country Club), underlining the pedigree of an architect already known for designing the 2016 Rio Olympic Course and world top-100 courses Castle Stuart and Ohoopee Match Club. 
The new Les Bordes course is Hanse's debut original design project in continental Europe, although he recently completed work on an accompanying 10-hole short course at Les Bordes called the Wild Piglet, which golf.com immediately placed in its top-25 par-3 courses in the world. The 18-hole course promises something a little different for golfers used to European-style courses.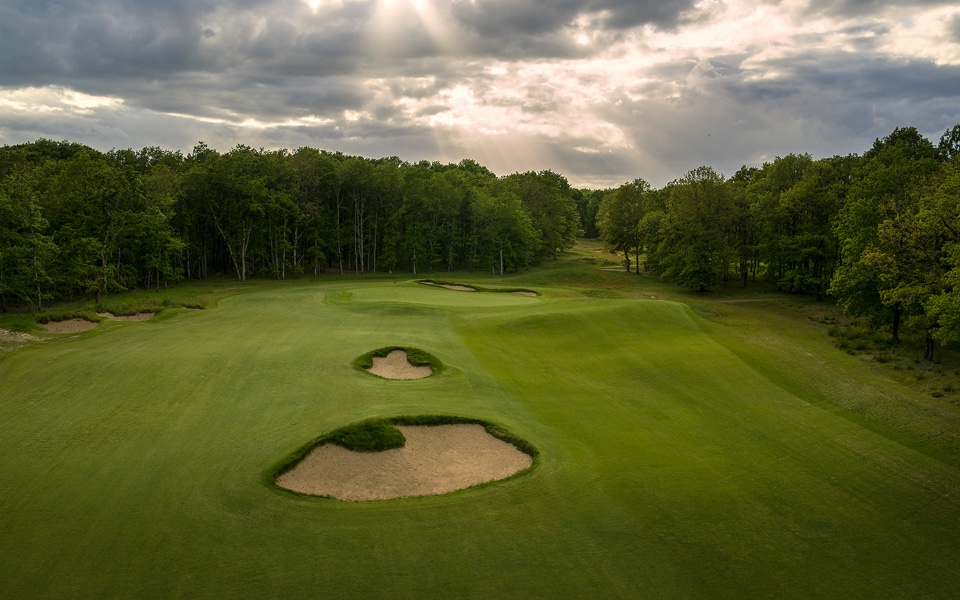 "The course is heathland-style layout whilst containing some links-style features, built on sand, with large waste areas like those at Pine Valley," a Les Bordes spokesman told City A.M. "It's a unique style, particularly for Europe, it is tough to compare to anywhere in particular, some areas are similar to National Golf Links of America with open links style fairways whilst having many features from the top heathland courses around London and Paris. Featuring large bunkers, subtle elevation changes and amazing green complexes, the course plays firm and fast so it's actually shorter than the 7,400-yard overall length, due to the playing conditions.
"Hanse is incredibly hands-on, working from dawn till dusk on the dozer shaping and building himself. He lived with us for six months and being around him was an education in golf course architecture."
Another major draw is the completely redesigned clubhouse, a project undertaken by renowned architectural practice Michaelis Boyd, the company behind Soho House in LA, Berlin and Oxfordshire, and The Groucho.
"Our brief as lead architects was to transform the Les Bordes site from an international destination for golfers to a luxurious bolthole for homeowners away from their busy city lives," says Alex Michaelis, architect and partner at Michaelis Boyd. "Our previous work has proven our ability to create spaces with a feeling of understated luxury – it's important for us to create a sense of home from home. So we seized the chance to inject a lease of life into the existing clubhouse.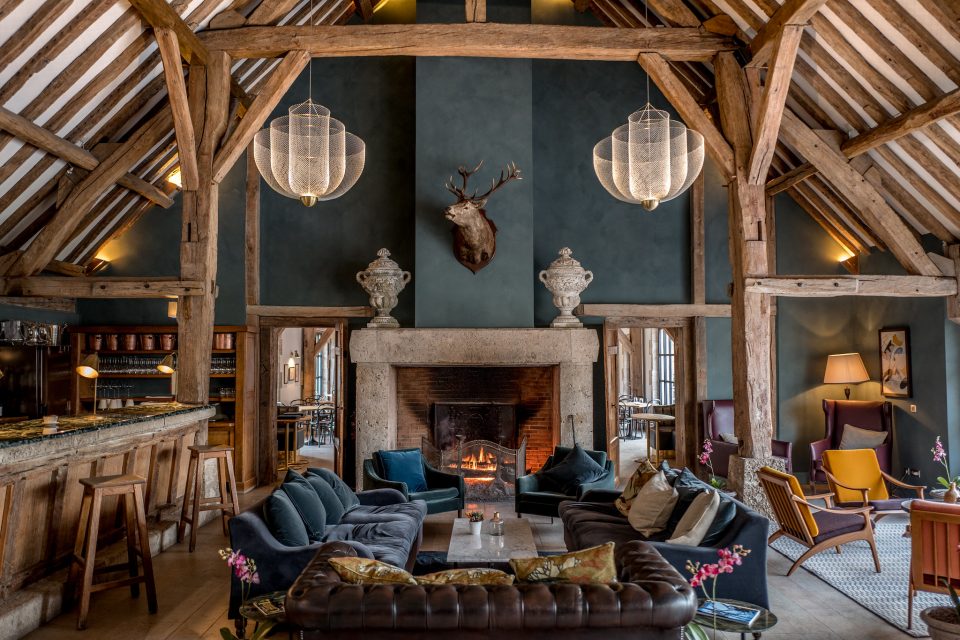 "We strive to create contemporary, light filled spaces but with renovation projects it's all about finding a balance – it's important to retain as many original features as possible, as well as injecting a more modern personality.
"A Clubhouse has always been a space to meet and socialise, share stories and network, but also to unwind and recuperate. We wanted guests to feel connected to their environment, and for the space to feel like an extension of their day out on the course, so in the bar we opened up the space to give views towards the grounds, bringing nature and light in. The interiors are comfortable and features such as deep teal walls complement noble materials such as marble and walnut finishes. Brass latticed chandeliers dot the space to provide a soft glow by dusk and sculptural interest by day, and an eclectic mix of antique accessories, curated artwork and furniture upholstered in sumptuous velvets and warming leathers create a sense of home from home."
Les Bordes, of course, is more than a golfing destination, however. Set in 1400 acres, it has a mind-boggling range of facilities, and it is not uncommon for guests to spend 7-10 days on the estate without leaving the property.
"Over the last 12 months we have been adding a number of amenities on the estate," says Les Bordes. These include a natural swimming lake with white sand beach, enhanced equestrian facilities, boating lakes, archery, fishing, cycle and electric quad paths and a new tennis centre.
For younger visitors there is a petting farm, go-kart track, pony riding and adventure playgrounds, kids' club, ice-cream shop and zip lines to be added this winter.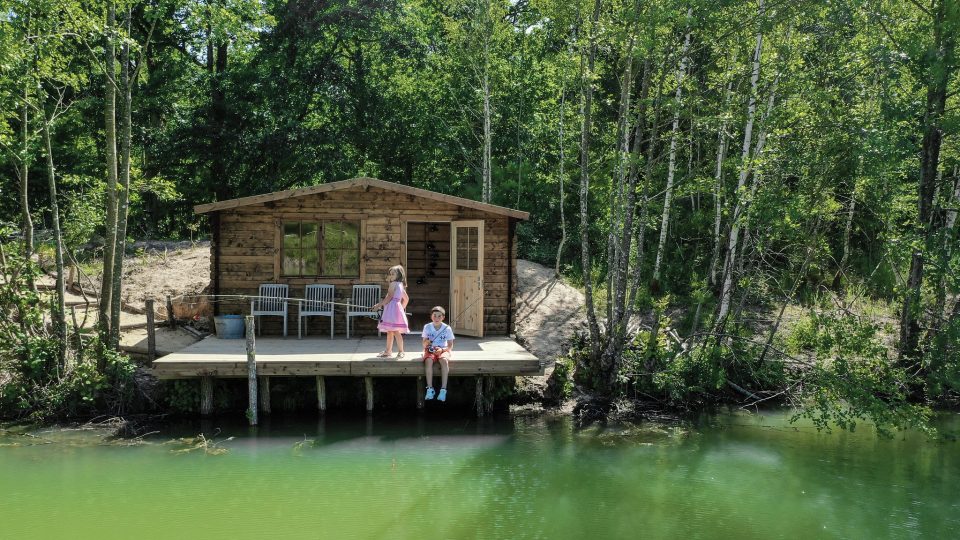 If you want to venture slightly further afield, there are 15 Michelin star restaurants close by as well as countless chateaux and vineyards.
If you enjoyed your trip so much you'd like to make it a more permanent arrangement, you can apply for membership on the invitation of another member or submit an application to the club committee. For those lucky enough to join, there are 38 new members' cottages, which offer "the equivalent of a high-spec hotel room" and sit adjacent to the clubhouse.
The interiors are also designed by Michaelis Boyd and offer a relaxed, contemporary experience, with suites, lake views and forest-side rooms.
In addition, the 48 residential dwellings that will be available to purchase, have been meticulously designed to nestle within the secluded wooded area to the south of the site.
"We designed the architecture of the residences so that the landscape becomes the garden," says Michaelis. "We favoured natural wild gardens to minimise important plants and the homes will be predominantly constructed from locally-sourced timber and local materials. We wanted a scheme that would stay true to the vernacular of local architecture."
For more information visit https://www.lesbordes.com.