"My ultimate objective – day-to-day, the reason I wake up and enjoy doing the work that I do – is because I truly think we want to be there for the fans in an authentic way," says Nuria Tarre, chief marketing officer of City Football Group.
Since joining CFG in 2015 from her role running a ski resort in Andorra, Tarre has been the woman responsible for growing the fanbases of Manchester City and the satellite clubs, including as New York City FC, in the group's global portfolio.
As such she signed off Amazon's behind-the-scenes docuseries about City's Premier League-winning 2017-18 season, All Or Nothing, and has overseen the launch of new digital products including a children-focused app and, this summer, the club's own OTT offering, Man City for TV.
Read more: De Bruyne back at the forefront of Man City's hunt third successive title
"We are experiencing transformation within the sports industry and we see consumption habits changing. We want to be ahead of that," she adds.
One of City's latest innovations is a product that allows fans to watch selected match highlights from any angle they choose, including from the perspective of certain players on the pitch – so they can, in theory, see exactly what Raheem Sterling saw in a given moment.
It is a collaboration with Intel, whose True View volumetric video was introduced to the Premier League last year at City, Liverpool and Arsenal. City, however, are the first football club to have taken the technology further and made it interactive.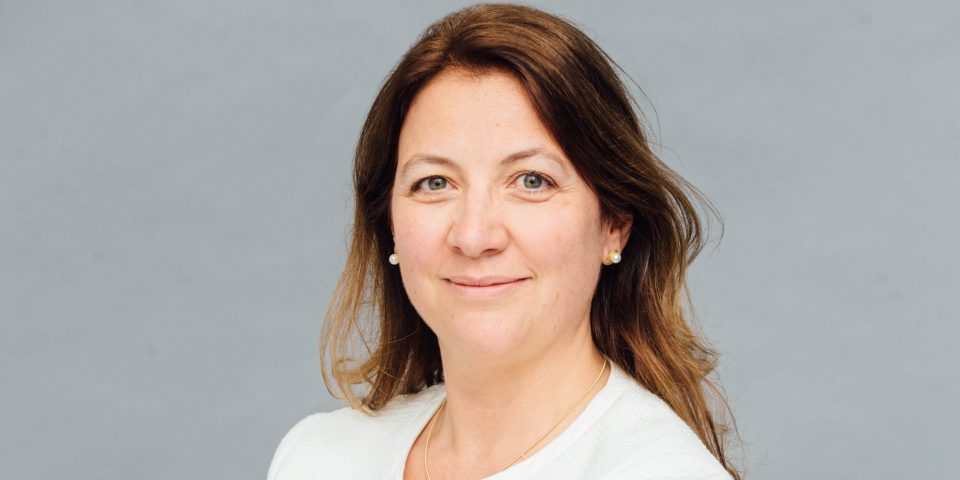 "The way media is being consumed in sport today is changing. This gives control back to the fans to experience a game," Tarre says.
"It's at the intersection of a broadcast experience and playing a video game. This is actually what our fans want. I think it opens a new set of possibilities that we're going to be experimenting with."
The feature is available through City's app and made its debut in the 8-0 demolition of Watford last week.
The club aims to publish the immersive highlights the following day or the day after – any earlier is currently prohibited due to broadcasting contracts.
"This is glimpse into the future," says Intel Sports' European managing director Jonathan Levine, "where you'll be able to see not just a single moment but full video volumetric and you'll be able to run on the pitch with your favourite players and see what they see."
Intel approached City about developing True View because of the English champions' "culture of innovation", says Levine.
The club were the first in the UK to have a fully wi-fi enabled stadium, have broadcast matches in virtual reality and earlier this year became anchor investors in a new sport venture capital fund.
"I think the whole CFG model is an innovation by itself. It's in our DNA," says Tarre. "We like looking at the world of sports from different angles."
Football clubs increasingly see themselves as being in competition for audiences not just with their on-foeld rivals but also with major content platforms, such as YouTube and Netflix.
Tarre, who also worked in aviation and telecoms before switching to the football industry, says the group looks beyond sport for new ideas.
"The way we look at innovation is more cross-industry," she says.
"Sports is at the cross of lifestyle, fashion of culture as well for the young audiences we're looking for, so sports is not the only source of innovation."
City's appeal has been turbo-charged by their back-to-back Premier League titles, with last year's coming accompanied by both domestic cups too.
The big one – the Champions League – has remained elusive even with Pep Guardiola orchestrating the team. Tarre says her mission is unaffected.
"When you win, the passion feels even more exciting," she says. "But these are the highs and lows of the sport, and even when we lose we need to be there for the fans."