Indulge in Pippa Middleton's favourite pastime in Oslo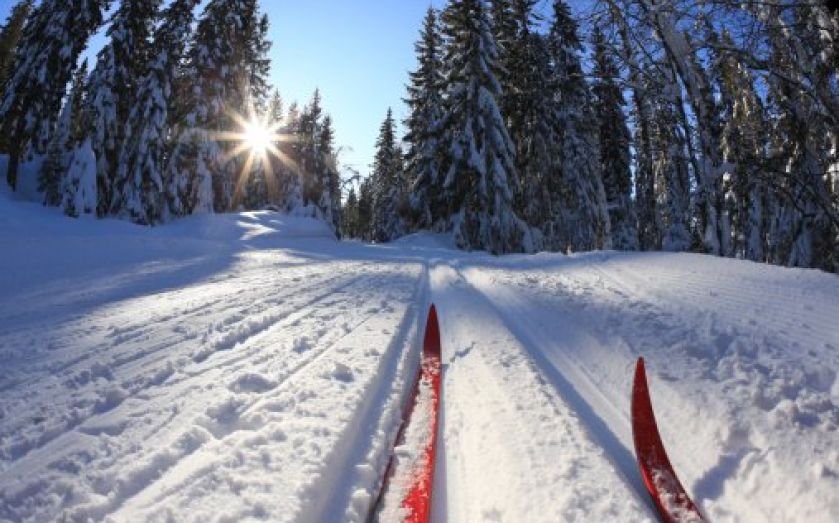 What do you think Pippa Middleton's secret is? Cross-fit? Pilates, maybe? Wrong: cross country skiing. The Duchess of Cambridge's sporty sister took on the infamous nordic skiing marathon at Vasaloppet in 2012, taking seven hours and thirteen minutes to complete the 90km course. Anyone who does that is going to be in the best shape of their life.
Cross country skiing has never had much of a following in this country but it's hugely popular in northern Europe. But Pippa's example has the potential to start a new fashion – and maybe do her bit for the country's obesity crisis in the process. It would be way more fun than listening to Jamie Oliver sermonise about the dangers of turkey twizzlers. Perhaps Pippa can persuade one of her landed friends to convert a few dozen acres of East Anglia into an artificial course.
Until that happens, your domestic options for this fantastic core workout are pretty limited: you can either practice on roller skis in a park or try out your moves in Scotland when there's snow on the Cairngorms.
Luckily, you don't have to travel far outside the UK to find a nordic skiing paradise. It's a two hour flight from London to Norway's capital Oslo, where the natives' enthusiasm for the sport means you can combine a city centre break with exhilarating exercise in the fresh air. Two weekends for the price of one: bargain. Well, sort of. Oslo's prices don't exactly lend themselves to the b-word.
I stayed at the Thon Hotel Opera. It's conveniently placed next to the central train station and has a fine view onto the ultra-modern opera house and the harbour. You don't need tickets for Tosca to take a stroll around the opera house's striking atrium, nodding at all the incomprehensible interior decor decisions, and even clambering out onto the sloping roof – although if you're there in ski season the ice doesn't make this last very practical.
The hotel itself is plush, comfortable and opera-themed, although not exactly cosy. Set in Oslo's business district, with PwC and the stock exchange nearby, it caters to conferences and business travellers as well as tourists. Passing a glass-walled conference room full of flipcharts and faded-looking blond executives on your way to the ski trails does, however, create the enjoyable illusion of playing hooky from work.
It's easy to go skiing for a few hours from the centre of Oslo: you just hop on the tube. I took advantage of the Oslo Pass, which gives you free public transport and museum access plus a number of discounts (use them, it helps with those eye-watering prices). The train doesn't take long and as it climbs you get the most glorious view down onto the city and the fjord beyond.
Hopping off at Voksenkollen, I walked through the snow to the Oslo Winter Park to hire my gear. Rest assured, even if cross-country isn't your thing, you can also ski downhill or snowboard here. The hilliness of the terrain – and limited signposting of the routes – means it probably isn't the best place to try out cross country for the first time; it's more straightforward on the flat. At least hire some roller skis in Hyde Park first to give yourself a head start. For a different adrenaline rush, take the 2km toboggan run from Frognerseteren (tube stations at the bottom and top mean you can keep doing this all day).
Cross country at its best isn't just a way of toning your glutes. It's more like swimming through light: your eyes full of mountain vistas as you glide along with the elegance of an ice skater without having to be anything like as skilled. In my case, I intersperse such moments with tumbling into snow banks, but it's still worth it.
The great thing about skiing in Oslo is that when you've had enough you can jump on the tube back to your hotel and go out on the town. Oslo isn't the prettiest of cities, but it's compact and lends itself to a long weekend's exploration. The privately-owned Astrup Fearnley modern art museum complex designed by Renzo Piano is a beautiful waterfront stroll, while the Munch museum is the biggest collection of his work anywhere. It's well worth a trip to learn more about the artist behind The Scream. The thousand-year-old longboats of the Viking ship museum require a boat ride across the harbour so may eat into too much of your skiing time.
The food can be terrific. Scandinavian cuisine is riding high and Oslo has three Michelin-starred restaurants with plenty of other venues delivering delicious plates – for a price. I ate a superb dinner at Grilleriet, tucked away on Storgata. The sweet-savoury magic of a corn panna cotta dessert with tapenade was only improved by the smug knowledge that after nordic skiing you can justify eating whatever you like.
The only catch in Oslo is the prices. Tripadvisor and Hotels.com ranked it the second most expensive city in the world last year. Still, if you're feeling flush there aren't many places you can ski in the morning and visit world class museums in the afternoon. Fill up on the epic breakfasts at the hotel (try the local brown cheese: it's like Caramac) then work them off Middleton-style out on the snow.