Independence referendum debate: What to watch out for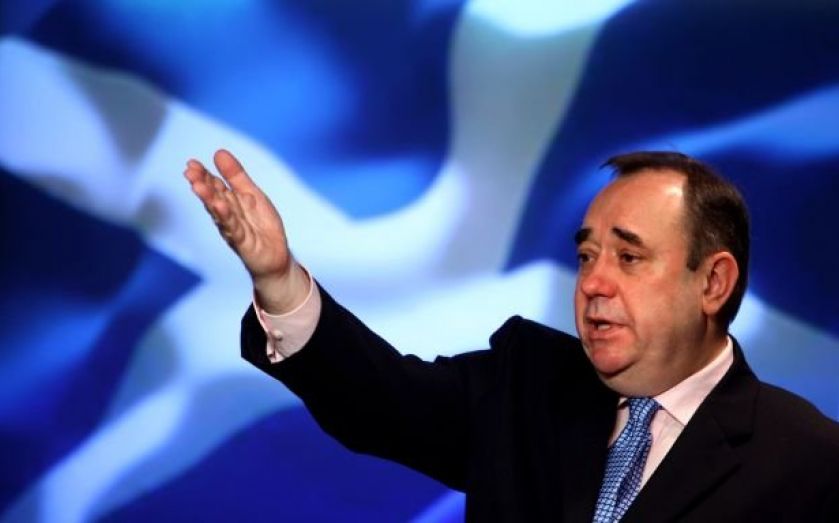 As Alex Salmond and Alistair Darling prepare to face-off for the last time on whether Scotland should withdraw from the 300-year-old union both sides will be readying their arsenal of facts and figures to make their case.
There are a host of issues that will come up in tonight's debate, but three have become central in the last few weeks of the campaign.
Currency union
Perhaps the bitterest issue of the campaign has been what currency arrangements will be put in place should Scotland go independent.
Alex Salmond has insisted that "there is literally nothing anyone can do" to stop an independent Scotland using the pound. Darling has argued it's not that simple.
Earlier this month he wrote in a blog for Better Together: "Even if both a separate Scotland and the rest of the UK could agree a deal to create a Eurozone-style currency union, we would be giving up control of our taxes, our budget and our interest rates to what would then be a foreign country."
The most recent intervention into the debate was a report published by the Adam Smith Institute (ASI), arguing that Alex Salmond's plan B, using sterling without a currency union, should actually be plan A. The report outlined how "adaptive sterlingsation" could benefit the Scottish economy by acting as a market-based mechanism to stabilise demand during a downturn.
Furthermore, the repeal of financial regulations that privilege established banks could keep Scottish banks prudent as there would be no deposit insurance or central bank to act as a lender of last resort, according to the ASI.
Oil and Gas
Last week, Yes Scotland seized on a report by the independent business organisation N-56, suggesting that the Office for Budget Responsibility (OBR) had significantly underestimated North Sea oil and gas revenues. N-56 said revenues from the North Sea could be six times higher than what the OBR has predicted.
The OBR has said that gains would amount to £61.6bn in the 27 years from now to 2041, but N-56 says that the figure could reach as much as £365bn if a host of recommendations are implemented.
However, the SNP received an unpleasant surprise on Thursday when oil industry veteran Sir Ian Wood warned Alex Salmond that an independent Scotland could start to feel the impact of depleting oil and gas reserves in just 15 years.
The SNP have quoted predictions that Scotland has 24bn barrels of oil left. Wood believes this number could be off by between 45 and 65 per cent. The much more important consideration for Wood is how long these energy supplies will last.
"We now have a mature offshore oil and gas basin with depleting reserves, and even with everything possible being done to maximise recovery, we will be down to very low levels of production by 2050," Wood told EnergyVoice.com.
NHS
The SNP have been keen to focus on the benefits that an independent Scotland could bring to the country's National Health Service.
"The only guarantee – the only certain way of protecting our precious, publicly funded NHS – is independence," Salmond said during a speech in Arbroath last week.
Labour member of the Scottish parliament Malcolm Christian has described the argument as "the big lie on the NHS," claiming nothing had implied that health reforms in England would lead to the removal of public money from Scotland.
All three main Westminster parties have pledged to main parties to keep funding Scotland through the current method known as the Barnett Formula. However, according to a poll from YouGov and university researchers, 56 per cent of English voters would support cuts to the amount of public money spent on Scotland.