Ice cream seller scoops prize for business savvy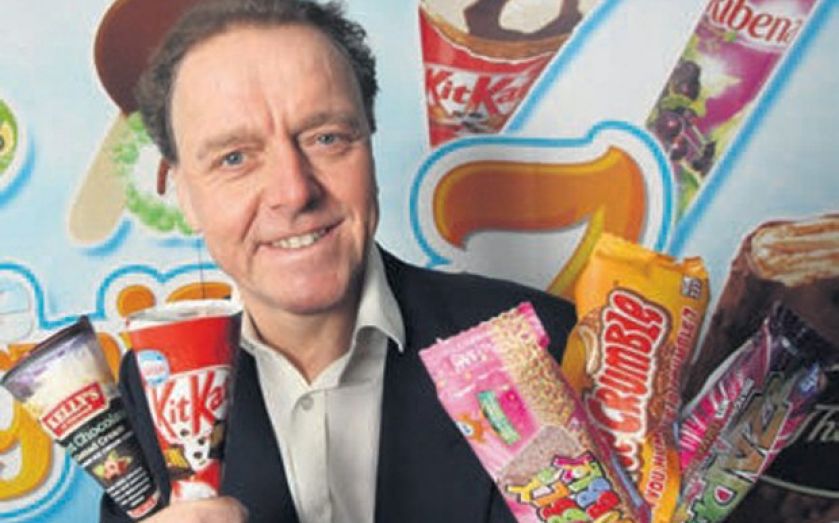 HEARD about the apocryphal salesman who flogged coal to Newcastle? Well it seems James Lambert has gone one better by managing to infiltrate the notoriously nationalistic Italian marketplace with his ice creams.
Lambert, chairman of R&R Ice Cream – which sells brands like Fab, Skinny Cow and Kelly's of Cornwall – scooped the top prize at the EY UK Entrepreneur Of The Year awards last night after building the Yorkshire-based company into a European powerhouse.
Judges at the Park Lane Hilton awards praised him for growing the firm from a £250,000 turnover business with five employees to a pan-European giant with 3,000 workers and nearly £750m in revenue.
Judging chair Sir Nigel Rudd said Lambert "has built a regional family business into a true global contender, through acquisition at home and abroad – he is even selling ice cream to Italy."
But it wasn't just the frozen food magnate who ended up looking like the cat who got the cream.
The gala awards, hosted by Jeremy Vine, feted 11 other sector winners including Travelex founder Lloyd Dorfman, who was named master entrepreneur of the year.
Lambert will now go on to battle 60 others in the global version of the awards.
Ice creams all round, surely, if he manages to get that one licked.