HSBC share price closes 4.6 per cent lower after full-year profits tank due to "challenging year"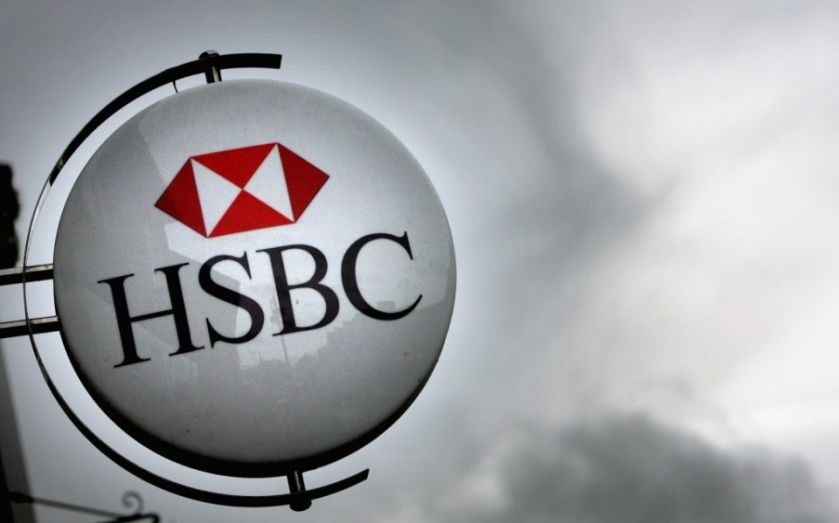 HSBC ended the day with its shares at 577p, 4.6 per cent lower than Friday's closing price. Having announced that profits fell 17 per cent during 2014, it admitted its US arm had also been subpoenaed by the US Commodity Futures Trading Commission.
The CFTC said wanted to see documents relating to its precious metals trading operation, the bank said. The US Department of Justice had also requested HSBC Holdings, its parent company, for documents related to a precious metals investigation.
The figures
The bank announced pre-tax profits tanked 17 per cent to $18.6bn (£12.1bn) in 2014, down from $22.5bn the year before. Operating expenses rose 6.1 per cent to $37.8bn due to "increased regulatory and compliance costs, inflationary pressures and investment in strategic initiatives to support growth".
Why it's interesting
Today's results come amid the political storm whirling over HSBC after allegations its Swiss private banking arm helped wealthy clients avoid paying taxes.
This weekend boss Stuart Gulliver was dragged into the row, following a Guardian report he holds a Swiss bank account through a company registered in Panama. It was used for bonuses until 2003, and had a balance of $7.6 million in 2007.
But HSBC was keen to emphasise that it has changed since it was first investigated over the allegations.
"The recent disclosures around unacceptable historical practices and behaviour within the Swiss private bank remind us of how much there still is to do and how far society's expectations have changed in terms of banks' responsibilities," it said.
"In response to, and in parallel with, the tax investigations prompted by the data theft more than eight years ago, we have been completely overhauling our private banking business, putting the entire customer base through enhanced due diligence and tax transparency filters. Our Swiss private bank customer base and the countries we serve are now both about one‑third of the size they were in 2007."
What HSBC said
Stuart Gulliver, the bank's chief executive, said:
2014 was a challenging year in which we continued to work hard to improve business performance while managing the impact of a higher operating cost base.

Profits disappointed, although a tough fourth quarter masked some of the progress made over the preceding three quarters.

Many of the challenging aspects of the fourth quarter results were common to the industry as a whole.

In spite of this, there were a number of encouraging signs, particularly in commercial banking, payments and cash management and renminbi products and services. We were also able to continue to grow the dividend.
In short
The Swiss tax scandal may have dominated headlines in recent weeks, but its core finances were also disappointing. Increased demand from regulators has rocked the banking sector. As elections approach, the bitter battle between watchdogs and the sector is likely to heat up.