Golf Comment: Seve Trophy fun and a vital stepping stone for players on way to Ryder Cup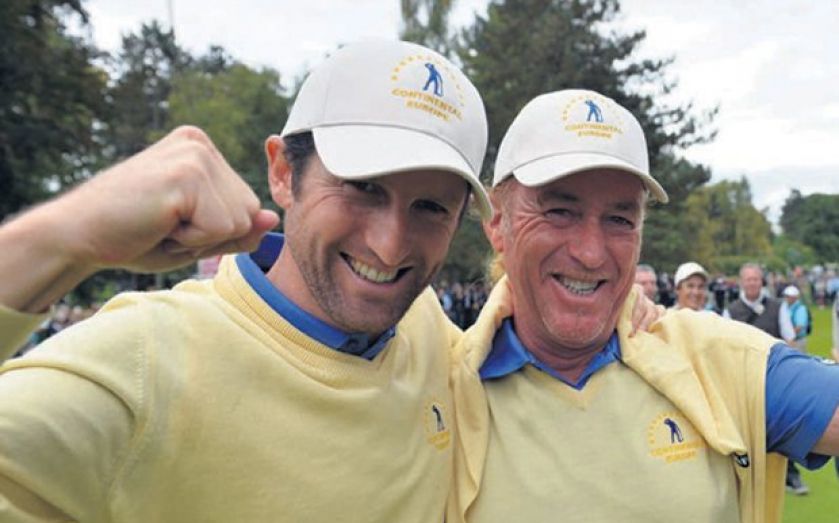 I'M OFTEN asked whether today's golfers have as much fun on the tours as we used to. I usually reply that I don't know, but having spent the last few days with a fantastic bunch of players at the Seve Trophy I can report that the answer is an emphatic yes.
Putting the result to one side for a moment, they had a ball. I'm not talking about alcohol fuelled moments either, just practical jokes, and one in particular stands out.
I'd taken some of my Great Britain and Ireland team down to the driving range to hit a few balls. Our space was on the right-hand side, while Jose Maria Olazabal's Continental Europe had been allocated the left.
Before any of the European team had arrived, one of our party – I won't say who – decided to superglue the opposition's pyramid of balls together. And then we waited for them to come down.
The first to arrive was Miguel Angel Jimenez, and it couldn't have been anyone better. He demanded to know why we were all sniggering but we all protested innocence until he went to pick up a ball and ended up lifting 12. It was priceless.
That was just one moment that made up a fantastic week at St-Nom-La-Breteche, despite the fact that we ultimately fell short in the last singles match of the final day and lost 15-13.
Defeat never tastes sweet but you learn from it and it was great to see what keen and talented young players Britain and Ireland is producing. Having fought back from two points down on day one to tie 9-9 on Saturday, we started well on Sunday but were always on the back foot in the final five matches and came up against top players like Jimenez and Francesco Molinari in red-hot form.
But I am very proud of our performances, having started as major underdogs, and felt particularly sorry for Simon Khan, who was desperate to play on Sunday but had to withdraw with a back injury that just wouldn't let him play his shots. David Lynn was also unwell but played on anyway and was unfortunate to run into Jimenez, who would have beaten anyone that day.
Altogether it was a hugely enjoyable occasion and a great argument for supporting the Seve Trophy, at a time when questions have been asked about its future in the calendar.
I have always loved it, and it is a wonderful and important stepping stone for players on the way to the Ryder Cup, giving them experience of team golf that is hard to replicate.
Paul McGinley agrees. Europe's next Ryder Cup captain has said he would never have got the role without his two winning stints as skipper, and endorsements don't come much better than that.
Sam Torrance OBE is a multiple Ryder Cup-winning golfer and media commentator.