Golf Comment: Kaymer's 72 and 69 just as good as his pair of 65s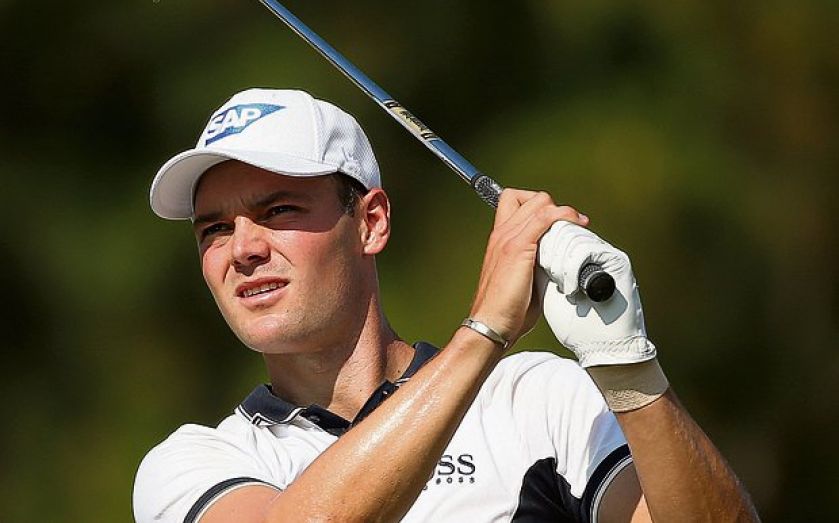 NOT since the height of Tiger Woods's dominance have we seen a Major victory as extraordinary as Martin Kaymer's eight-shot win at the US Open on Sunday.
The German loves the challenge of being out in front. Kaymer led from the start in claiming the Players Championship last month, and did it again in incredible style at Pinehurst last week.
What makes his display so very impressive is that the No2 course is extremely tough. Even when you are playing well it is very easy to miss greens and drop shots. Things can happen that are out of your hands, like a ball dropping inches short of perfect placement and then running 40 feet, and that can make a player despondent.
Not Kaymer. His consecutive rounds of 65 on Thursday and Friday were outstanding, but in my book the 72 and 69 he went on to shoot over the weekend were just as good, because he had to do it while shouldering the immense pressure of leading the US Open.
It was also nice to see Henrik Stenson up in the top five, as he continues to approach the sensational form of last year, while England's Ian Poulter played well, especially in Sunday's front nine, and countryman Justin Rose put up a great defence of his title.
There is still a little way to go before the Ryder Cup but, with the likes of Lee Westwood, Graeme McDowell and to a degree Luke Donald on the fringes of qualification, the old guard could do with getting some points soon.
Sam Torrance OBE is a multiple Ryder Cup-winning golfer and media commentator. Follow him on Twitter @torrancesam