German discounter Aldi pledges to pay all UK staff above National Living Wage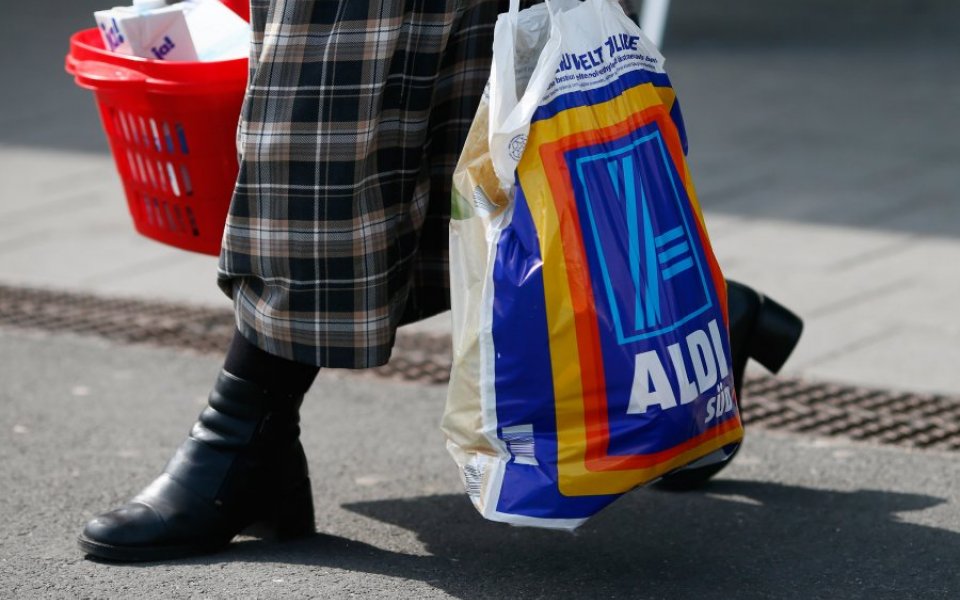 Aldi has set out to trump its supermarket rivals on pay by announcing today that it will pay all UK staff "significantly" above the living wage.
The discount food retailer said all UK employees will be paid at least £8.40 an hour, and £9.45 in London from February 2016.
This is ahead of the government's national living wage of £7.20 an hour and the new higher rate of £8.20 per hour expected to be brought in by the Living Wage Foundation next month.
The company said it already pays all store assistants at least £8.15 an hour and over £9 per hour on average.
The new rate therefore represents an increase of over three per cent on the entry-level pay for store assistants and almost 16 per cent for stock assistants and caretakers, who will benefit most from the new rate.
Matthew Barnes, Aldi's chief executive for UK & Ireland, said: "Just as Aldi won't be beaten on the low prices of our products, we are also committed to offering the best pay and benefits in the industry.
"The success of Aldi in the UK and Ireland has been driven by the commitment, hard work and ambition of our employees and we will continue to maintain our leading position on pay."
The move comes after Lidl introduced a higher rate of £8.20 per hour and £9.35 per hour for Londoners last month. Morrisons has also agreed to adopt a new hourly rate of £8.20 from March next year while Sainsbury's introduced a new higher wage of £7.36 at the start of last month.
Tesco has said that it already pays staff above George Osborne's £7.20 national living wage coming into force next April and argues that extra staff benefits already brought its hourly rate closer to £9.
Aldi has been expanding rapidly in the UK announced plans this summer to hire 8,000 more staff and open 130 new stores as part of a £600m UK expansion. The supermarket is aiming to increase its UK workforce to 35,000 and have 1,000 stores by 2022.
After a slowdown earlier in the year, the Aldi and Lidl have once again picked up growth, piling pressure on the traditional retailers, after data from Kantar last week showed sales rose by over 17 per cent in the past three months.