"Frankly I'm very angry," says BT boss Gavin Patterson at the end of a tumultuous week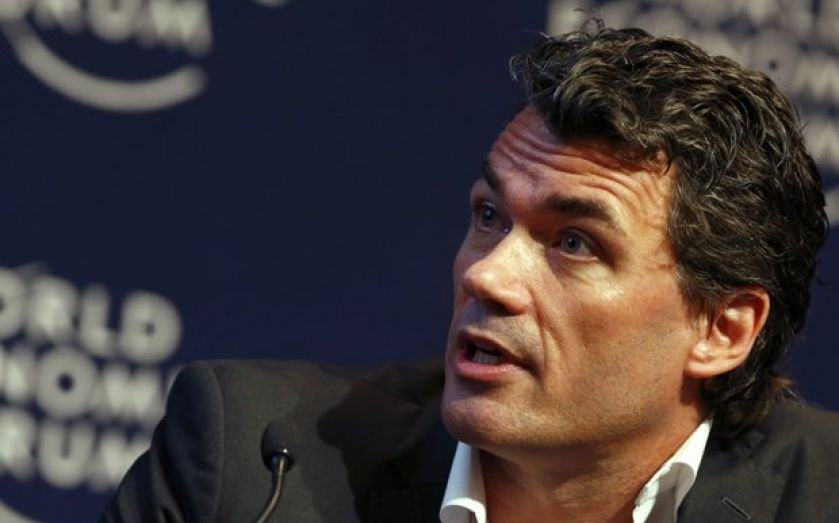 The accounting scandal plaguing BT's Italian arm has not spread to other countries, BT's boss said today, although the firm is considering the future of its overseas operations.
BT has had a tumultuous week that kicked off on Tuesday with revelations of a £530m accounting black hole in Italy and a group profit downgrade.
Read more: BT faces US lawsuits as Italian prosecutors begin probe
Shares plummeted by a fifth, with £8bn wiped off the FTSE 100's market cap, while Milan prosecutors opened a criminal investigation in embezzlement and fraud and US shareholders filed a class action lawsuit against the firm.
But chief executive Gavin Patterson today confirmed that the malpractice in Italy has not been mirrored elsewhere. Speaking to City A.M. he said:
We've reviewed all our other subsidiaries around the world. We have no evidence that this kind of thing has gone on anywhere else at this stage.
The end of Global Services?
On Tuesday, the problems in Italy led to some investors questioning whether BT should pare back its Global Services division, and instead concentrate on core operations in the UK and bedding-in its recent acquisition of mobile phone giant EE.
Patterson said the future of Global Services is something under consideration:
We are going to use this moment to take stock on Global Services. And look at its strategy going forwards.
However, while investors and analysts question whether overseas operations are more trouble than they are worth, Patterson added they had an important role to play, especially as Britain negotiates its exit from the EU.
"It [Global Services] does perform a role for the group. It does ensure that we have some exposure to markets outside of the UK. And in a world where the UK is going to go through Brexit I think it is important to have some diversified revenue streams, so if the UK goes through a particularly poor period we have the opportunity to grow elsewhere."
Angry
"Obviously it's been a difficult few days as you can imagine," said Patterson, after a week that culminated with the firm revealing this morning third-quarter profits had fallen by 37 per cent, hot on the heels of a downward credit outlook shift by rating agency Moody's yesterday evening.
This morning, BT also confirmed it's head of continental Europe, Corrado Sciolla, would be leaving the firm.
"Many of shareholders are unhappy, colleagues across the business are unhappy and they have every right to be, and frankly I'm very angry.
"The integrity of BT has been undermined by the wrongdoings a few individuals in our Italian business. It is completely unacceptable, it has no place in BT at all.
But I'm happy now that the situation is under control. We've got rid of management, put new management in.
Meanwhile Patterson, two and a half years into the top role at BT, does hope he gets some time to unwind this weekend.
Nevertheless, he told City A.M. it was a case of out of the frying pan into the fire, as family commitments would likely take up any spare time.
"I do hope I get a little time. Ultimately it will depend on where the children will want to be transported to I think. Sporting fixtures or parties or going to see friends. I think that will be the focus this weekend," he said.