Fever-Tree share price rises after bigger than expected IPO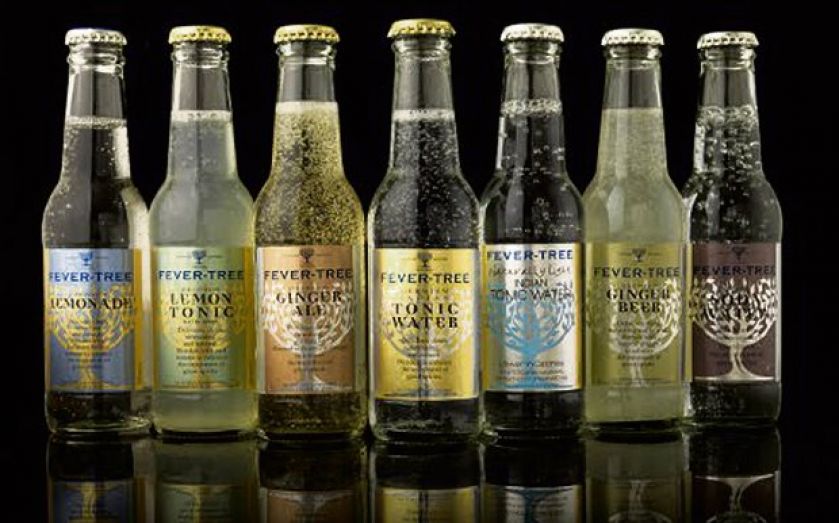 Upmarket drinks firm Fever-Tree's shares will price at 134p this morning, valuing the nine-year-old firm at £154m.
Its biggest backer LDC is selling 80 per cent of its stake, and will be left holding 10 per cent of the firm's shares. Management will sell 40 per cent of their holding and be left with 24 per cent of the firm.
After the initial public offering (IPO) the free float will amount to 60 per cent of Fever-Tree's stock. The shares are being sold for £93m, bringing in £4m of new funds.
Markets had expected 50 per cent of the stock to be available, but high demand pushed the sale up another 10 percentage points.
It is understood that investors would have bought more, but LDC – Lloyds Banking Group's investment arm – was keen to hold on to a stake.
The entire offering was covered by UK long-only funds, without the need to tap up overseas buyers.
Investec advised on the deal solely.
Several bigger floats have been pulled recently, including challenger banks Aldermore, while Virgin Money delayed its IPO.
The IPO market boomed at the start of the year as upbeat market conditions and high equity prices encourage firms to float. But fatigue set in as institutional investors' appetites for new firms was sated, making it harder to get a float away.
Fever-Tree was set up in 2005 by Tim Warrillow and Charles Rolls to offer quality tonic water, to match the UK's artisan gin revival.
The company has since launched nine other soft drinks and has expanded into the American and Spanish markets, with 70 per cent of its profits now coming from exports.
The shares will begin trading on Friday.
Behind the deal: Investec's Gary Levin
1 Scottish corporate finance star Levin trained as a solicitor and is a veteran of almost 20 years in dealmaking.
2 Levin is one of the most prominent ex-Evolution bankers at Investec following the merger between the two groups. He has also worked at Altium Securities and KBC Peel Hunt.
3 His recent deals include the flotation of Bonmarche, which raised £40m, and the £300m IPO of IT services business FDM. Levin also worked on taking Lonrho private.
Also advising…
Investec was the sole adviser on Fever-Tree's initial public offering. The investment bank's team on the flotation also included associate director Duncan Williamson and associate director Symmie Swil, while the broker on the deal was Matt Lewis.
Update: This article has been updated to clarify that Fever-Tree was founded by Tim Warrillow and Charles Rolls