Fever-Tree shareholders raise glasses after strong second half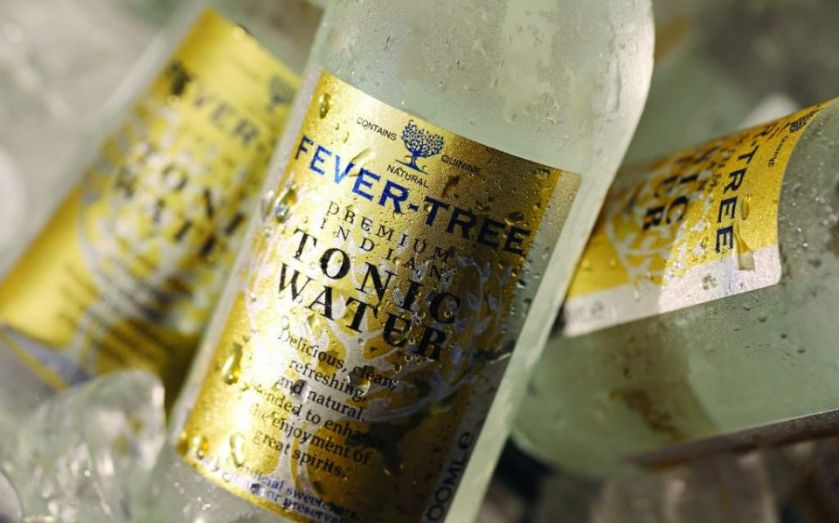 Shareholders in upmarket tonic water maker Fever-Tree were celebrating yesterday as the British company revealed its recent strong performance had continued through the second half of the year.
In a pre-close trading update for the year ended 31 December, Fever-Tree's board said it expected sales in the second half to be up 43 per cent year-on-year. Accordingly, it estimated that full-year revenue would finish at around £34.7m, a 49 per cent increase on last year.
Fever-Tree's stock rose 6.5 per cent in trading yesterday following the news.
Sales in the UK continued to perform well in the second half, and after an auspicious festive season full-year revenue is predicted to be up 60 per cent. Indian tonic water sales were particularly robust over the period, reflecting a continued renaissance in the premium gin market. Returns from the rest of Europe also did well, with the company predicting a 35 per cent increase in revenue year-on-year.
In the US, the London-based drinks maker saw sales boons over the Thanksgiving and Christmas periods and as such forecast 59 per cent growth for the year.
Takings from sales in the rest of the world were also well above expectations, with the board expecting 59 per cent like-for-like growth.
Commenting on today's announcement, Fever-Tree chief executive Tim Warrillow said: "We are encouraged to report such a strong trading statement, our first as a public company. Fever-Tree continues to trade well, buoyed by a strong festive period and growth in all of our regions and we look to the future with confidence."