Feeling the cold? Get measured up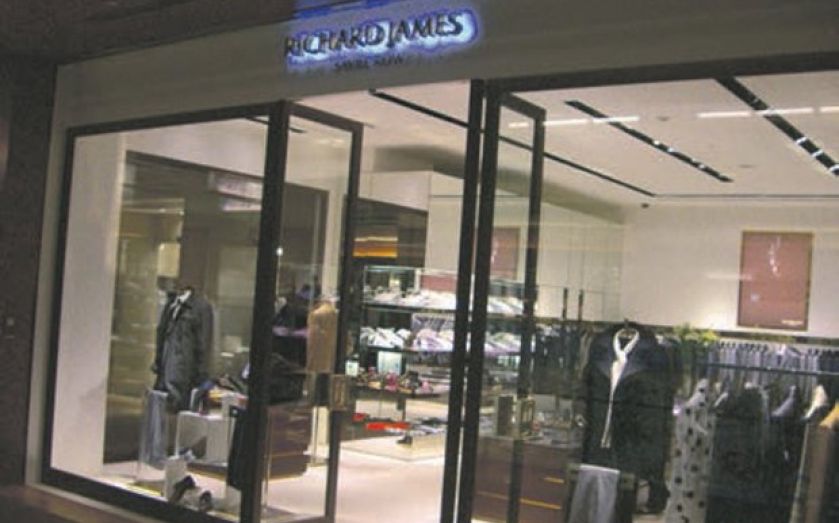 The chillier months ahead demand a smart, warm suit. But where should you go for your bespoke creation
THE DAYS are getting shorter, the temperatures are dropping and my inbox is heaving with emails about Christmas.
Winter is around the corner, and that means it's time to update your wardrobe. You may look dashing in the Italian suit you bought for your friend's summer wedding, but it's going to look incongruous – if not ridiculous – when you're standing waiting for your train in the sub-zero December sleet.
The momentum behind traditional British menswear continued this year, with classic tailored looks going down a storm in London and Milan.
So what better way to keep warm than a bespoke suit? Not only will it fit like a glove, you can also choose your fabric.
For winter, it's important to go for heavier materials; dark tweeds are always a safe bet if you want to stay cosy, stylish and smart. Dark doesn't have to mean conservative, either. A burgundy or navy will keep things fresh for the dark months ahead.
Here we select a range of bespoke tailors who will be able to fit you with the perfect suit no matter what your requirements.
For a trendier, younger look
After opening on Savile Row in 1992, Richard James rode the cool Britannia wave, introducing the likes of the Gallagher brothers to the delights of tailoring. He is known for bright fresh colours but his Autumn/Winter 2013 range contained a more muted palette with warmer fabrics.
For the time-poor worker
This fine, traditional tailor located on Pall Mall not only has a 124-year history of making bespoke suits: it will even send its master tailor to your office to measure you up. You'll find work suits to last a lifetime and it also does a great line in dinner jackets.
apsleytailors.com
For those who want to splash the cash
If spending £8,000 on a suit sounds like your idea of a good time, Huntsman is the tailor for you. Famously the most expensive on the Row, it is renowned for quality materials and a classic, masculine cut. There can be no better place to get a fine tweed suit.
h-huntsman.com
For the online shopper
Shopping for bespoke online can be a minefield. Sure, you will definitely save money, but that doesn't mean you'll get a bargain. A Suit That Fits straddles the physical and the virtual. You can send in your details online and then pop into the shop for a second fitting.
asuitthatfits.com
For tradition that won't cost the earth
If you're after a Savile Row suit but feel daunted by the price, Chester Barrie is a good option. Slightly cheaper than most shops on the Row but just as good, the 80-year-old tailoring house offers a wide range of tweeds. A safe bet for your first Row suit.
chesterbarrie.co.uk
For the larger man
If you're on the large side, be it vertically or horizontally, look no further than High and Mighty. The company recently started its own bespoke service, with tailors who have special experience when it comes to making suits for larger gentlemen.
highandmighty.co.uk