Davos 2015 on Ebola: Private sector is key to saving the world from future epidemics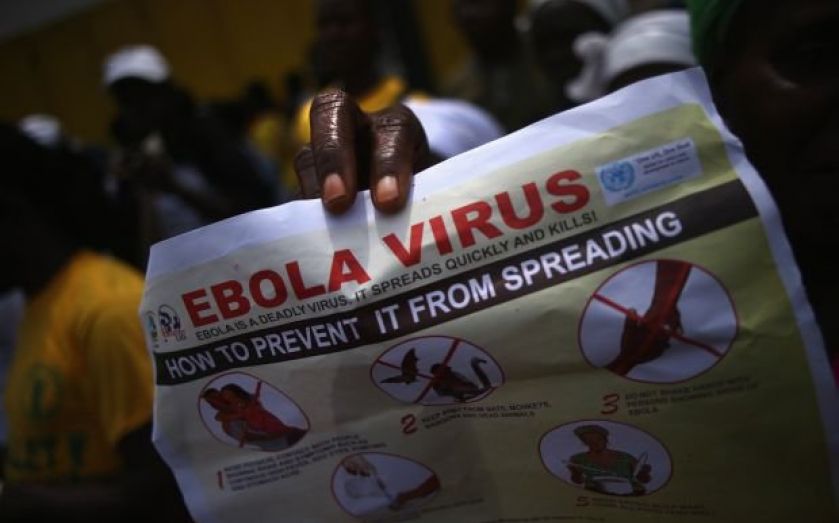 The Ebola epidemic in west Africa has killed thousands of people since it broke out in Guinea in December 2013, and it continues to claim new lives on a daily basis.
International efforts have been largely successful and preventing the virus from leaving the region and reaching a pandemic level, but the risk of further outbreaks, whether of Ebola or equally deadly diseases, continues to pose a serious threat.
At the World Economic Forum in Davos, health experts and leaders today discussed how to work together to ensure future outbreaks are tackled effectively, and a consensus of greater preparedness became apparent.
"A key lesson is that these are not rare events – look at Sars and bird flu," said Jeremy Farrar, professor of tropical medicine at the University of Oxford. "There have been eight or nine epidemics over the last decade, either regional or worldwide, yet most countries do not have the capability to deal with them."
He added that the risk is even greater now than ever before because of transport. "If I had one criticism of the Ebola response, we didn't treat it as 2014 – it is not the same as 1976, and we were too slow to realise that," he said, comparing the current problem with the first ever outbreak of the disease.
Public and private sector cooperation
All parties agreed on the need for a large, unified body capable of reacting to any initial sign that an epidemic might break out. But on top of this, they highlighted the need for greater private sector involvement.
The organised nature of the private sector, they said, would help prevent future pandemics and epidemics. It would be best to incorporate it in the early stages of a possible outbreak, rather than once a disease has already started spreading rapidly.
Stanley Bergman, Chairman of medical distribution company Henry Schein, commented that pandemic preparedness "had not moved very far" in recent years, as was evident from the inability to stem the spread of Ebola.
He said the private business sector needed to be "brought in to help plan for pandemics", working as part of a "private and public partnership".
"Ebola is destroying the economies of three countries and is a security risk for the world. Bring us in early and not at the last minute – in the private sector we are good at organising."