The earl who feels the need for speed at Goodwood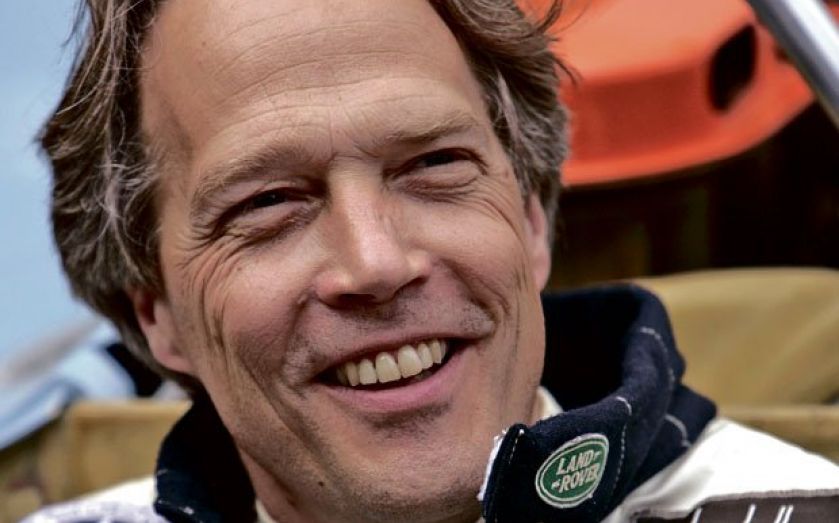 Lord March tells Kasmira Jefford how he plans to keep business at the family's Sussex estate up to speed
There is something magical about Goodwood," says Lord March, otherwise known as Charles Gordon-Lennox and heir to the 12,000-acre Chichester estate in west Sussex. He has drifted back to his childhood years when Goodwood's famous racing circuit was going at full throttle.
His grandfather, Frederick , the ninth Duke of Richmond, had been fanatical about cars, even doing the un-aristocratic thing of training as a mechanic while working for Bentley before taking over the running of the estate.
In 1948, he launched the circuit around what had originally been the perimeter track of a Second World War RAF airfield, forging careers for racing legends such as Stirling Moss and Jackie Stewart.
"I remember as a boy trying to dream my arrival at Goodwood. I had been passionate about the race track as a child and my grandfather used to take me down there to meet everyone. I was disappointed to say the least as a 10-year-old when he shut it down," says Lord March, looking a little misty-eyed behind his tortoiseshell glasses.
The annual meeting for thrill-seeking motorists abruptly came to a halt in 1966 and lay dormant until 1993, when Lord March and his father, the 10th Duke of Richmond, decided to revive it to help to generate in­come for the estate.
"It was sitting there completely untouched like a ghost town and had got more and more dilapidated," he says, as we sat in the Alfred Dunhill members' club in Mayfair. Jovial and down-to earth, Lord March talks at a speed to rival his cars, breaking off mid-sentence to tell another anecdote before returning full-circle.
"We needed to generate revenue without a lot of capital investment. I had a passion for cars so I thought, should we get [the track] going again? Would people even remember Good­wood in terms of motor sport history?"
His fears proved un­founded when a crowd of 25,000 people turn­ed up on the first day of the Festival of Speed in June 1993, instead of the 2,000 they had initially predicted.
Two decades on and the four-day festival, taking place this year on 25 June, attracts some 200,000 visitors, bringing Formula 1 teams together with their cars and vintage models from bygone times to one spot. The festival and September's Good­wood Revival – when only cars from his grandfather's era are raced – have helped turn the estate into a business enterprise with a £70m annual turnover.
Goodwood's other operations include its racecourse – home since 1801 to its third biggest annual event Glorious Goodwood – a golf course, and an orga­nic farm, which supplies London's independent coffee houses with its renowned milk. It also supplies top restaurants, including the Ritz, with beef from its herd. All the proceeds are invested back into the estate and the events. "Getting all the plates to spin at once ­– that is the business challenge."
Taking over the family business was not what Lord March had in mind when he quit Eton at 17. He headed for London to pursue his ambitions as a photographer and landed a job working for Stanley Kubrick, just after the making of Clockwork Orange.
"Having hated school, I found myself with this beautiful girl, living in Chelsea, with this job and a car [a Morgan three-wheeler] and suddenly the world was a much better place," Lord March laughs.
When that job came to an end – and after a brief stint in Africa – he had his big break working for advertising agen­cies on billboard campaigns for clients such as Benson & Hedges.
But he knew his photography days had to come to an end at some point and at 40, Lord March took over the reins from his father. While privileged to own one of Britain's biggest estates, turning it into a commercially viable venture is no easy feat.
"When one inherits a responsibility and what could be a bit of a burden, you have got to be an entrepreneurial and be creative and look at what's there," he says.
Goodwood last year sealed a £3m sponsorship deal with Qatar. It also launched Mem­bers Meeting, a third motoring event sponsored by watch brand IWC exclusively for its motoring members.
Soon to be 60, the big question facing Lord March is when to hand over control to his 20-year-old son Charlie and other four children. But he says there is still some time yet. "Everyone needs to find their own identity first." Meanwhile, he is focused on making this year's Festival of Speed the biggest yet. "We want people to be caught up in it emotionally. Whether it is seeing the cars they knew as a child and now are showing it to their grandson – it is about delivering those shiver moments and we try hard at that."