Drinking around the world: Discover this fine gin from Gibraltar
A former Devon-based golf pro living on an island without a golf course has created his own gin and vodka halfway between London and the tropics. Peter and Stella Millhouse run The Rock Distillery on the British Overseas Territory of Gibraltar, producing The Spirit of Rock gin and Moon Lizard vodka.
"We met in the Cowley Bridge pub in Exeter when Stellar was training to be a nurse and I was at Downes CreditonGolf Club," says Peter, who spurned the family butcher's business for the golf course.
Stella's Italian grandfather Tony opened Gibraltar's first ice cream shop on Main Street in the 1950s and after working abroad, the pair returned to the Rock in 2003.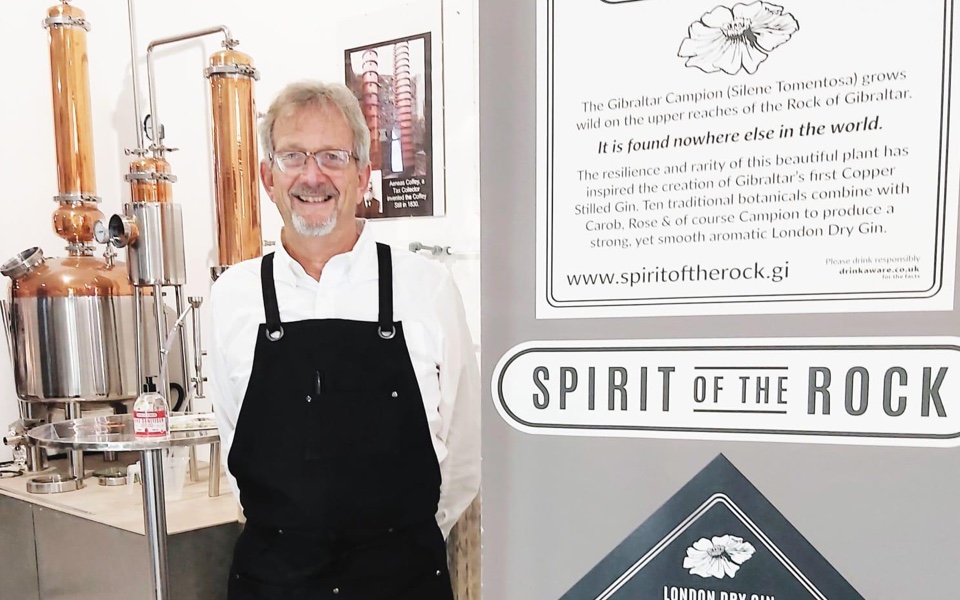 "We heard about the boom in craft distilling in the UK on the Saturday Kitchen TV show," says Peter. "The night before we had been at a gin party. Stella went for a walk to Europa Point to clear her head and on the way back she had her OMG moment. When she saw the sign 'Glen Rocky Distillery', where water was once distilled for the Navy, the idea of The Spirit of the Rock was born."
The pair enlisted the services of master distillers Matt Servini and Vanessa Rapier, sold their apartment and opened Gibraltar's first copper still distillery. Their first gin was named after the Campion flower, which grows wild on Gibraltar and nowhere else in the world. It was thought to be extinct until a botanist rediscovered it in 1992."
"We bought some sample plants from the Alameida Gardens and grew them ourselves," says Peter. "You can't pick from the wild in Gibraltar. Other ingredients include coriander, liquorice, cassia, orange, lemongrass, cardamon, clove, carob pods and rosebuds.
The perfect serve for Spirit of the Rock is with a twist of orange or a lemon grass straw. Its creators say it's good in a very dry Martini – without Vermouth a la Churchill – and with Fever Tree Clementine and Cinnamon tonic.
The Millhouses also make Etrog Vodka using the lemon-like fruit popular during the Jewish festival of Sukkot. Moon Lizard, as it's called, is named after the Hemidactylus turcicus, which lives in the Upper Rock Nature Reserve. It is made from a kosher certified grain spirit, is gluten-free and suitable for vegans. It contains no moon lizards.