Doctor confirms how long Tiger Woods will take to recover from foot surgery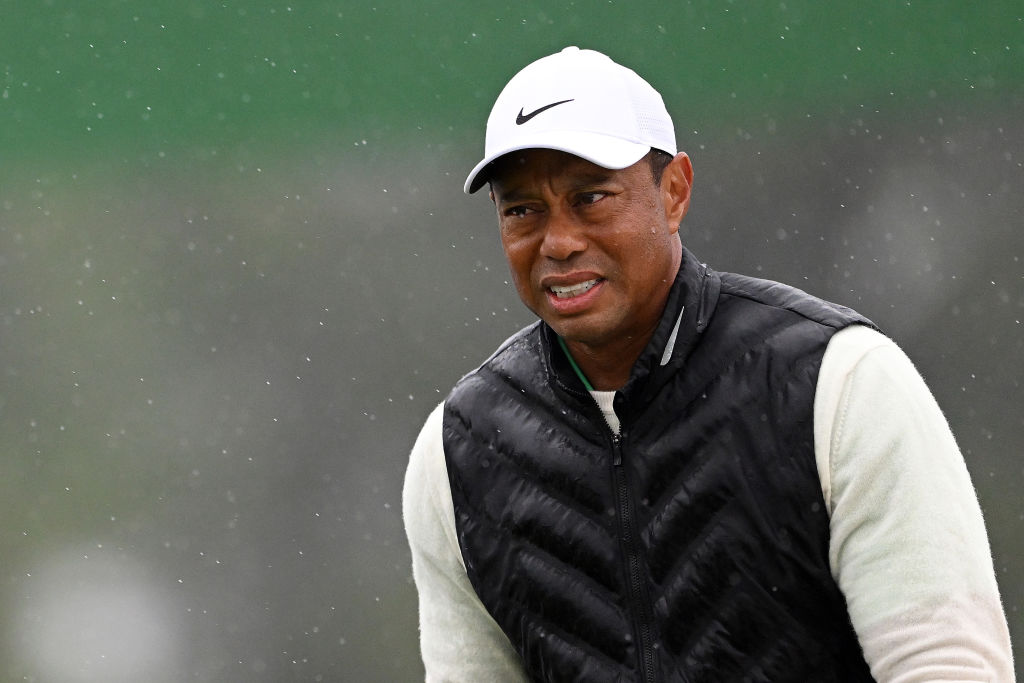 Tiger Woods could be sidelined for "at least" six months after having ankle surgery, according to an orthopaedic surgeon and former professional golfer.
Woods made a record-equalling 23rd consecutive halfway cut in the Masters earlier this month, but the 15-time major winner was in last place when he withdrew after seven holes of round three at Augusta National.
The 47-year-old said that was due to a recurrence of plantar fasciitis, but revealed on Wednesday he had undergone a subtalar fusion procedure to address issues caused by a previous fracture of his talus – a bone in the ankle joint.
He is set to miss next month's US PGA Championship and could effectively be ruled out of his entire limited season, with the US Open in June and July's Open Championship just 13 weeks away.
Dr Bill Mallon, an orthopaedic surgeon and former PGA Tour player, wrote on Twitter: "It usually takes 6 weeks to 3 months for the fusion to take effect, and Tiger will have limited weight-bearing during that time, which again will be at the surgeon's discretion, and also depends on how the fusion is healing.
"Can he play golf again? Yes, but that's at least 6 months to a year in the future. His tournaments for 2023 are likely over, and I would not be surprised to not see him play again until Augusta 2024.
"Can he play golf well again? Depends on your definition of well. He'll never be the Tiger of 2000 or even 2015.
"The fact that this is his right foot/ankle is the saving grace, as you need motion in your left foot/ankle as you roll over it near impact."
A statement posted on Woods' social media channels on Wednesday read: "Earlier today, Tiger underwent a subtalar fusion procedure to address his post-traumatic arthritis from his previous talus fracture.
"It was performed by Dr Martin O'Malley at HSS Sports Medicine Institute in New York City. He has determined the surgery to be successful.
"Tiger is currently recovering and looks forward to beginning his rehabilitation."
Woods feared his leg would have to be amputated due to the serious injuries he suffered in a car accident in Los Angeles in February 2021.
He made a remarkable return to action 14 months later and finished 47th in the Masters, but withdrew from the US PGA following a third-round 79 and did not contest the US Open before missing the cut in the 150th Open Championship at St Andrews.
Woods has accepted that he can only play a handful of times a year going forward and is targeting majors and events with which he has a personal connection.
The US Open takes place at Los Angeles Country Club in June and Woods will be desperate to defy the odds and compete in July's Open at Royal Liverpool, where he won a third Claret Jug in 2006 and his first tournament since the death of his father Earl two months earlier.
PA