Creating a future of access to financial tools for everyone with MELD
I managed to sit down with Ken Olling, co-founder and chairman at MELD, and Hai Nguyen Quang, co-founder and CEO at MELD, to chat and gain an internal perspective about their new lending and borrowing protocol – MELD – including how they met, what the future of MELD looks like in their eyes, and more.
I was curious to find out how Ken & Hai met, their backgrounds, their driving forces, and this is what I learnt…
Ken and Hai met online in 2020 in a Discord chat, where they were talking about APIs and Oracles and specifically touched on the topic of "how to avoid man-in-the-middle attacks", and avoid getting 'in between' an oracle and its source to modify the data (the price of assets, for example).
For the next month after this meeting, Ken would take a stroll down to the beach and talk to Hai for hours on the topics of oracles, blockchain security, decentralized identity and storage, and the possibilities of blockchain technology in general.
After a month of these calls and exchanges of ideas, Ken proposed to Hai a brand new idea of MELD. Ken had been pondering on MELD separately due to demand for such a solution from his crypto investor friends.
He was a bit nervous to hear what Hai thought because it is very different from the project they had been working on. Hai knew it was very hard to do but quickly warmed to the idea after a few more focused conversations.
Time then passed as the two discussed the blockchain to build on, different DeFi projects to learn from, lending protocol models, economic models, and more.
Once the MELD picture got clearer, and with more mature Cardano Smart Contract development tools at hand, Hai made a proof of concept set of smart contracts for lending and borrowing for the MELD protocol.
While Ken worked on the company deck and business plan to depict a concise story of MELD, which eventually led to partnership talks with Amit Pradhan that saw a significant investment from the Silicon Valley Blockchain Society, where Amit sits as the President.
What space these guys come from and understanding their backgrounds was also something I was keen to find out.
KEN…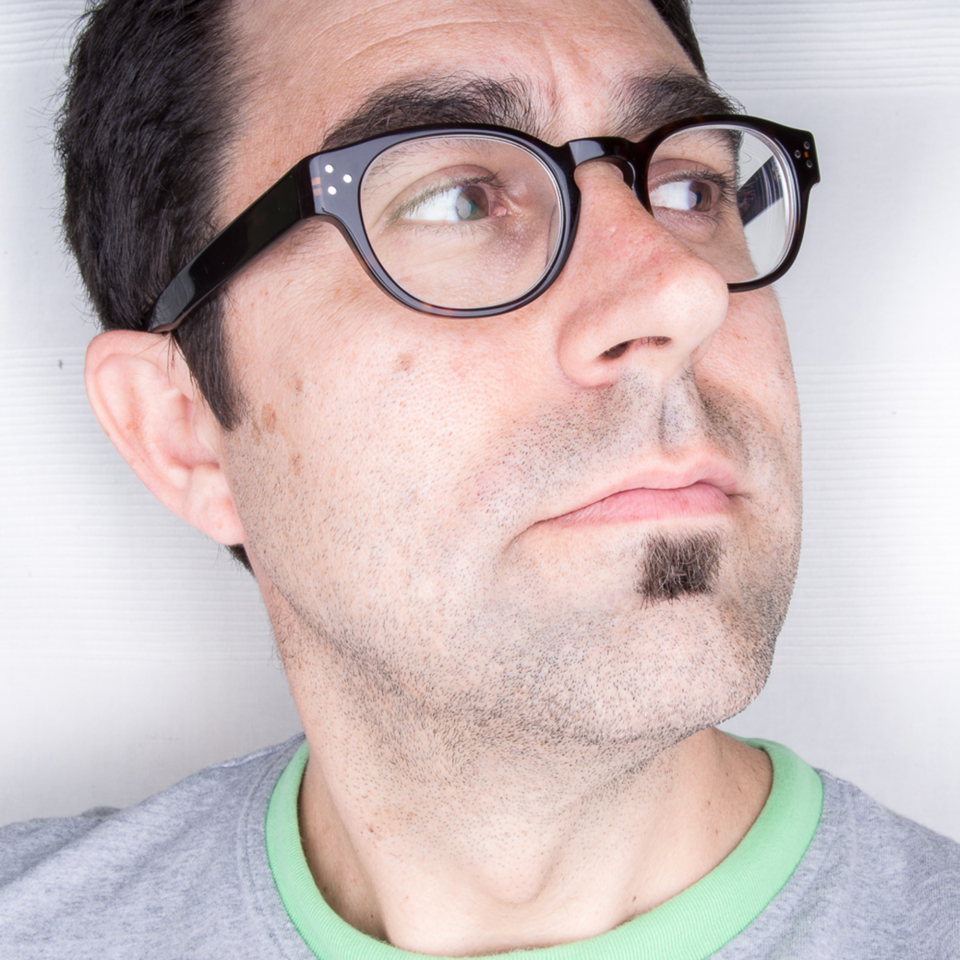 Ken Olling has a vast array of knowledge spanning more than 35 years, specialising in design, tech, and finance. The combination of the knowledge and skillsets acquired over these 35 years has made Ken think about how these three elements can come together and synthesise under a single tech umbrella – how to meld together!
Ken's years of design saw him run five different design agencies and experience the dot-com boom. In 2010, Ken transitioned his focus towards technology and up until 2017, he focused on industrial and enterprise tech where he was working with various IoT solutions. Starting in 2017 Ken transitioned to fintech, where he started to explore financial models for banks.
I asked Ken how crypto emerged on his radar. He said: "The merging of industrial, and enterprise technology with finance pushed the ideas of traditional banking aside and out of my mind and naturally fell into crypto."
In 2020, the economic model, financial models, and business modeling experience Ken gained led to a MELD style of thinking where he commented: "I began seeing how all these areas can interconnect and feed off one another, bringing about a financial solution that is novel, useful, and best of all, decentralised."
HAI…
Hai Nguyen Quang got into programming at a very young age. He was writing scripts to mod his favourite games at 10-years-old, got his first internship, and wrote his first book at 17. He turned professional working for a Japanese software company at 18. Founded his first company at 19, before dropping out seven months later because he was just re-learning old concepts at college.
After that, he continued his consulting work and ran a consultancy firm. Through which he has done everything from Distributed Systems, Blockchain engineering, to Computer Vision solutions for military drones. MELD is the fourth company where he has an engineering rank of Head of Engineering or higher, and the second for an executive role.
I asked Hai how he got into crypto and blockchain engineering.
"I was learning anything I could find in 2017, and got very interested in Blockchain starting from the Bitcoin paper and a few courses," he explained.
"I started to invest in crypto and build dApp on platforms like HyperLedger. As a Haskell fanboy, my life totally changed when I found Cardano.
"Their research-first approach hit home for me and I've followed only them ever since. I was very excited when I got in contact with Ken in 2020 as I wanted to work on something new, something novel on Cardano. I passionately believe in the vision MELD is trying to manifest and I'm very excited to help push this important vision forward, making it a reality."
What change is MELD trying to make for the world?
MELD is offering the ability for users to stay long on their crypto assets while being able to borrow against their value, locking them in at a competitive interest rate, and offering some specific loans that even carry a negative interest rate!
Being decentralised, MELD is able to significantly increase the accessibility to financial tools as anyone with an internet connection can download the MELDapp and start interacting with the protocol. This is so crucial and very exciting because it allows for loans and various financial services to be offered to people with little to zero credit history!
One of the amazing aspects of MELD is its affiliation with oracles and how fiat transactions are handled. Utilising an oracle makes all of the code transparent including on all of the fiat loans that are initiated, as well as everything that happens to the crypto assets that are deposited as collateral. All of this transparency is only possible due to the decentralised nature of MELD. You simply won't get access to any of this type of info when dealing with a black-box centralised financial institution!
How do you each want MELD to be viewed in the future and what do you want it to fundamentally achieve?
Ken: "I would love MELD to be in a similar category to that of SEPA/SWIFT. Or at least I want the API to develop in this direction. I envision MELD to be an integral brand where other companies can utilise our API to create their own MELD associated services, such as a MELD compatible bank account, or a MELD enabled app. In the end, I would just love MELD to be a force that brings transparency, composability, and accessibility to the current financial landscape."
Hai: "I want MELD to be the most secure, efficient, and liquid protocol that exists. For it to be a battlefield for innovation, a place for creative builders. The protocol supports both crypto and fiat operations for the masses, has low barriers to entry for both builders and users, with values flowing smoothly through the stake, lending, liquidity, insurance pools, and more. One day, people can just deposit a huge portfolio of crypto, especially ADA and MELD, to borrow fiat, borrow and swap NFT arts, automatically pay the monthly bills, and rent a robot to do the dishes. I'm also highly curious to build and see a decentralised and autonomous governance system on MELD, that works well for millions if not billions of people."
MELD Labs is registered in Singapore and is currently engaged in raising working capital through the first ISPO (Initial Stake Pool Offering) running until December 8 within the Cardano Ecosystem. It has been hugely successful with 220million ADA staked within ten days of launch.  For more information please visit MELD.com
Telegram – https://t.me/joinchat/q4WH6OSnlRRjOWMx
Twitter – https://twitter.com/MELD_labs
GitHub – https://github.com/MELD-labs