Conservative party conference 2015: Chancellor George Osborne gives local councils control of £26bn in business rates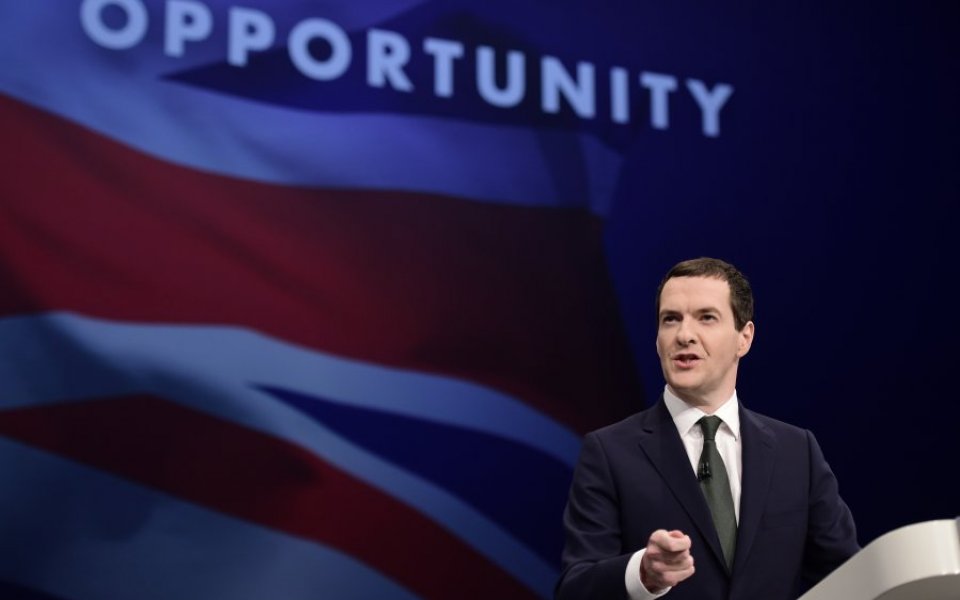 Chancellor George Osborne has said that he is giving "power to the people" by handing local authorities control over £26bn in revenues from business rates.
In his speech at the Conservative party conference in Manchester today, Osborne promised a "devolution revolution" by vowing to allow local governments to keep the rates they collect from business.
Councils currently collect business rates, which are sent to Whitehall and then redistributed back to local authorities – but only after a significant cut has been taken for the national government.
The chancellor said today that the government will scrap the practice and "phase out this local government grant altogether".
And in a further effort to devolve power, Osborne said that the government was going to abolish the so-called uniform business rate – a fixed national tax rate imposed on every council – entirely.
"Any local area will be able to cut business rates as much as they like to win new jobs and generate wealth," Osborne said. "It's up to them to judge whether they can afford it."
The chancellor added that in cities with elected mayors, including London, mayors will be able to add a premium to the rates to pay for new infrastructure and other building projects.