Co-operative Group says investments in its turnaround will hit full-year profits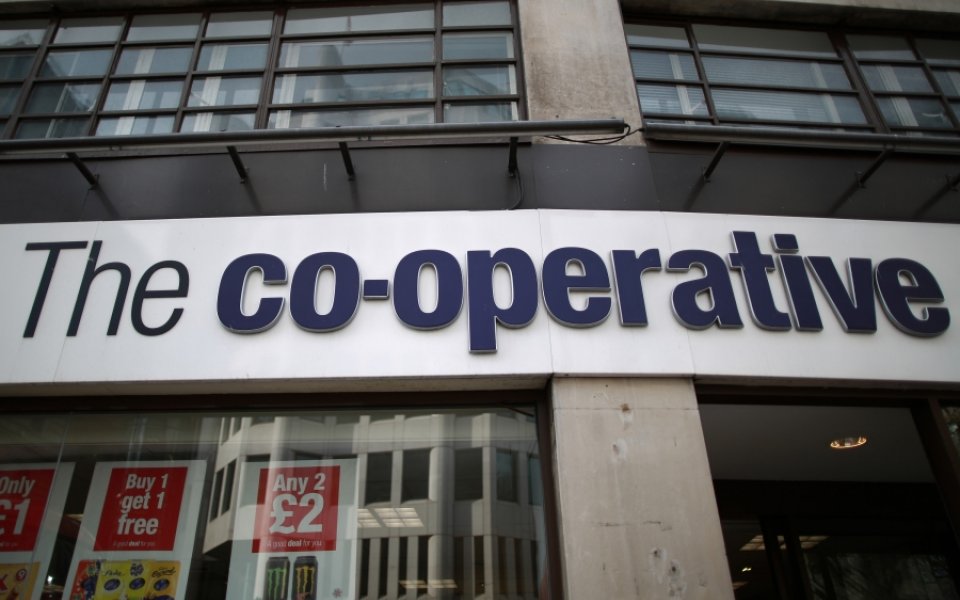 The Co-operative Group has warned full-year profits are likely to be lower than 2014 is ramps up investment as part of a radical overhaul of the business following one of the most turbulent periods in its history.
The company, which operates everything from supermarkets to funerals, has been fighting to restore its fortunes following the discovery of a £1.5bn black hole in its banking arm in 2013. It began the painstaking process of rebuilding the business after emerging from a "rescue phase" of its turnaround earlier this year.
The mutually-owned group swung back to a pre-tax profit of £36m in the first half of 2015, compared with a loss of £9m a year earlier.
Underlying profits, which strip out costs and one-off items, also rose to £64m, compared with a £1m loss last year.
However the group said that increased levels of investment and in the second half will result in lower profitability and increased debt. Last year's profits also benefitted from disposals including.
Chief executive, Richard Pennycook, said: "We've made a good start on the three year journey to Rebuild The Co-operative Group. These early days are about fixing the basics – putting in place new leadership teams and providing the investment to deliver the strategies for our businesses. Our customers and members are beginning to see the difference."
Co-op's food business performed well despite fierce competition in the grocery sector, with like-for-like sales up 0.8 per cent. Its core food convenience business excluding its larger stores delivered like-for-like sales rise of 3.3 per cent.
Read more: Introducing the 39p cucumber – Co-op slashes prices
Funeral volumes increased by 12 per cent, driven by high death rates in the first half of the year. It opened 10 new funeral homes in the period.
General insurance also returned to an underlying profit of £0.5m. However the group cautioned that profits will remain depressed as it invests in the business.
Despite being the UK's fifth largest grocer with 2,800 stores, the Co-op's food business has suffered from years of underinvestment and inflated prices in its stores.
However chief executive Richard Pennycook said investment in stores and price cuts were paying off, and that its convenience store prices were now "the most competitive on the high street". In June the group announced it was spending £125m on slashing prices of products including fresh fruit and vegetables.
The group has been selling off larger stores to focus on expanding its more profitable convenience business. It opened 35 new convenience stores in the period and offloaded around 28 larger shops to discounters and rivals including Asda and Waitrose.
Pennycook said it also has plans to grow its fledging online electricals business despite already huge competition in the market from larger players including AO World and Dixons Carphone.
"We haven't pushed this business because we need to get the technology platform in good shape. But when we look at customer response, when people do use it we get a very good response. We are the only people in the market that offer one hour delivery slots," he said.