The Co-operative Group gets upgrade from S&P: The Co-op is moving up in the (credit ratings) world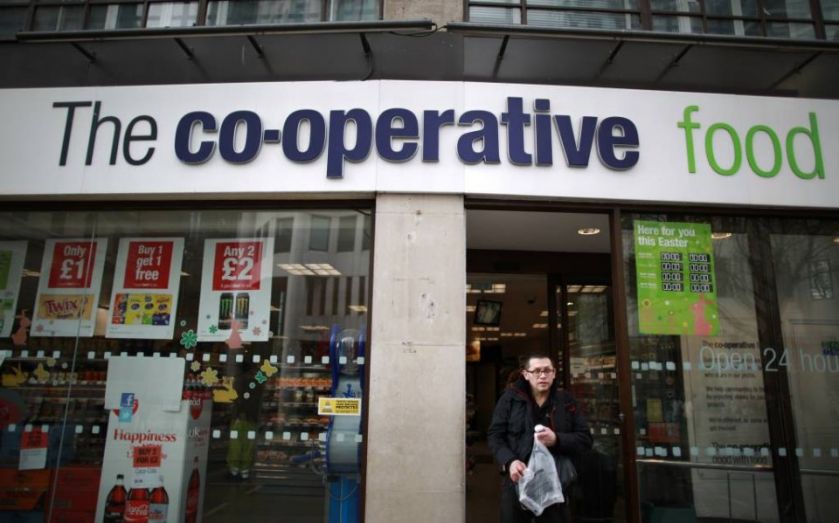 Good news (at last) for the troubled Co-op Group. Ratings agency Standard & Poor's has upgraded its credit one notch to BB, saying the outlook for the business "is stable".
A large chunk of those profits came from selling off its pharmacy and farms businesses, which also helped reduce its net deby by a third to £1bn.
S&P praised this as one of many "far-reaching changes" it has made to the way its run, alongside several governance reforms.
The stable outlook suggested the bank's profitability should also improve "on the back of several management initiatives focused on improving performance".
"This should result in a gradual improvement in credit metrics and a return to positive free cash flow generation."
"Following increased focus by management on operational execution, we forecast moderately improving credit metrics over 2015 and beyond, subject to satisfactory execution of the turnaround plan," S&P said. "That said, due to elevated capital expenditure in the region of £300m, we estimate that the free operating cash flow will remain somewhat subdued."
The ratings agency also noted that while the group's banking arm retains the "Co-operative" brand, it now only holds a stake of around 20 per cent, "diminishing the incentive for the group to provide further support to the bank in case of need.
"Management maintains that, following the completion of the recapitalisation of the Co-operative Bank, the risk to the Co-operative Group is restricted to the valuation of its investment in the bank."