Supermarket wars: The Co-op Food is going on a hiring spree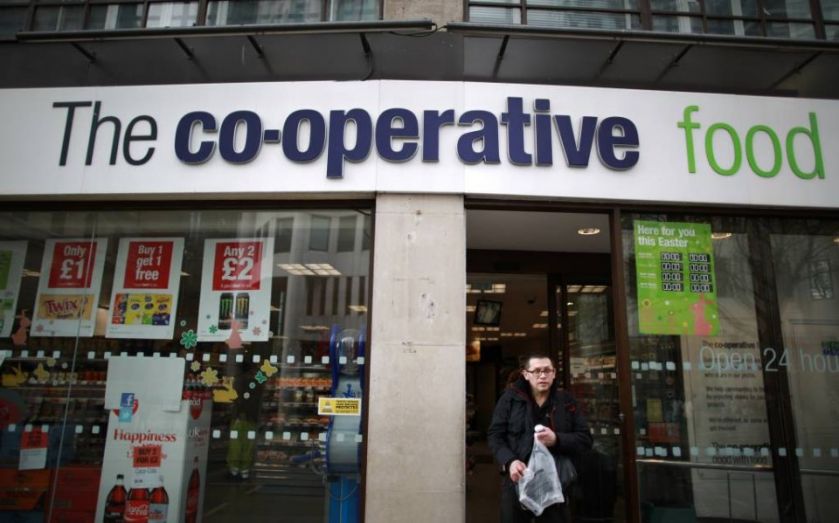 The supermarket has committed to hiring a further 1,000 frontline staff to work in its convenience stores. In particular it plans to boost its staff numbers at peak times "to meet demand as shoppers increasingly move away from the big shop to buying smaller amounts, locally, as and when they need to".
The Co-op commissioned a study in shopping habits and has found that more than half of consumers – 52 per cent – no longer do a "big shop" each week, preferring instead to shop little and often.
Steve Murrells, the group's retail chief executive, said: "The modern busy lifestyle is leading to more consumers adopting a grazing mentality which sees them shop in a little and often way each week.
"These 'grazers' are leading a major shift in shopping habits which marks a return to the way people used to shop before the advent of larger supermarkets and we are meeting these shopping needs by opening more smaller stores and ensuring we have stores staffed at peak times."
The Co-op is looking for additional customer team members, team leaders and store managers. Given the working hours are relatively low – around 16 hours per week – the Co-op said its new positions would suit students, working parents or those who are semi-retired.
Figures suggest now is a good time for the Co-op to make a push in the market.
Unlike the rest of the group the supermarket is actually performing pretty well. It is certainly outperforming the sector's big four (but then, who isn't?) – and most recent Kantar figures show sales were flat for the 12 weeks to 21 June, compared with a decline of 0.1 per cent across the industry.
Murrells added: "The Co-op is investing to transform and grow its convenience business as it works towards its ambition of being the UK's number one convenience retailer."