CNBC Comment: Don't expect oil respite from Iran or Iraq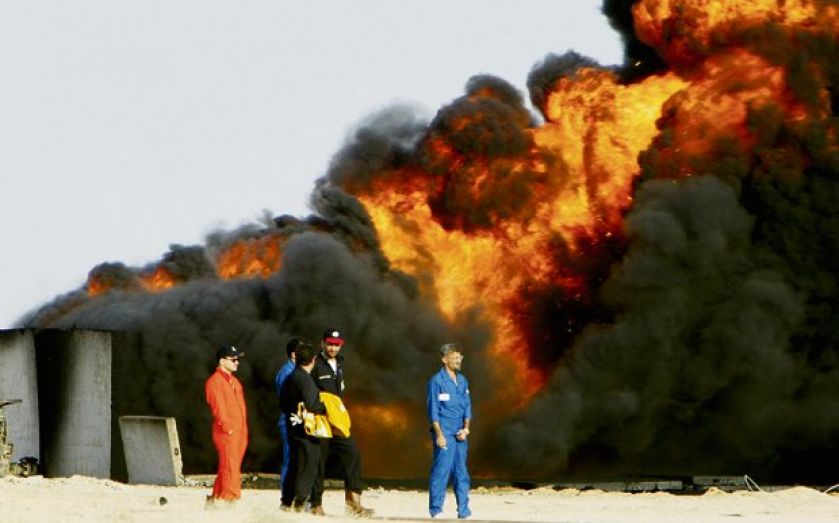 IT'S A busy fortnight for oil traders. First, there was the Opec meeting in Vienna last week. Hot on its heels came the unexpected crisis in Iraq, the second largest Opec producer, which resulted in nine-month highs for West Texas Intermediate and Brent Crude prices on concerns over supply disruption. And there will be no respite this week. All eyes fall on talks with Iran in Vienna, where further effort will be made to strike a deal to curb the country's nuclear programme in exchange for lifting Western sanctions, most importantly on oil exports.
Oil traders have long been bracing for a partial return of Iranian oil to the market, expected to bring prices down from current levels. Iranian oil minister Bijan Namdar Zanganeh told CNBC's Steve Sedgwick ahead of the Opec meeting last week: "Our capacity now is 3.8m barrels per day (bpd) but our production is below it because of the illegal limitations against us, and we are trying to increase our output in this situation. If the sanctions are lifted… after some months we can produce another 200,000 barrels and reach 4m bpd crude."
But will nuclear talks be complicated by events in Iraq? Petromatrix, a Swiss-based oil markets advisory firm, says that the Iran talks come "at an awkward time, as it is basically now left to Iran to reconsolidate the Iraqi boots to defend the billions of dollars of investments by P5+1 countries in the south of Iraq." All of a sudden, those staunch adversaries, the US and Iran, are thrown on the same side in the battle. The US State Department even said the two countries had a "shared interest" in stabilising Iraq. Such an utterance would once have been unthinkable.
Iran has signalled it is "ready to help" fight Sunni Islamist militants, and reports indicate it has already sent soldiers to win back seized cities in Iraq. The US has been contemplating its own response, although the dispatch of ground troops looks highly unlikely.
Further, any common effort by the two countries to stabilise Iraq will be driven by necessity rather than choice. It is questionable what Iran's motives are. Is President Rouhani trying to support the Shia stronghold in the region, or is Tehran attempting to make Washington more amenable to offering goodwill over the nuclear discussions?
Even if the latter is true, don't hold your breath for a rapid lifting of sanctions. The timing of the Iraq conflict and the high level talks on Iran may coincide, but the US will not be schmoozed into making any concessions on the nuclear front. Divisions between the two states run too deep. And for oil traders this means sit tight and watch – the price of oil may languish at recent highs a little longer.
Carolin Roth is an anchor on CNBC.