City A.M. Awards 2023: Innovative Company of the Year
The City has always thrived on the back of innovation and these firms have it in their DNA. We honour the big ideas and fast-moving firms who are helping to define the future of the Square Mile.
CURRENCYCLOUD
Making it easier to transfer money abroad is a common theme in the fintech world but it is Currencycloud's tech that has helped many of
the household names grow. In 2022, it began an integration with VISA having been acquired by the payments giant the year before, and is now processing more than $5bn every month – with
last year seeing new partnerships with Paysend, Wombat and Growth Lending. It now has offices not just in London but in New York, Amsterdam, Singapore and Cardiff.
MULTIPASS
Another firm offering cross-border payments for mid-sized businesses, Multipass developed inhouse tech that they have since rolled out to the market. In the best spirit of innovation, they
partner their multi-currency management with old-school private banking experience and that rarest of things: dedicated client managers.
POLLINATE
Small businesses have a hard enough time of it as it is but Pollinate are hoping to make life a little bit easier for them. Pollinate's platform allows small businesses to manage payments, grow
their business and access multiple services from their bank, while banks get to serve their small business customers while receiving almost instant data about the state of the market. The in-built rewards system for smaller merchants is an add-on worth noting, too.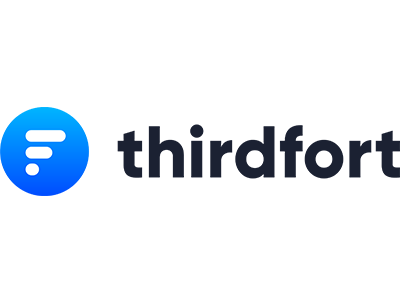 THIRDFORT
Compliance checks are boring. But Thirdfort stick out among a host of firms attempting to make ID verification and money-laundering checks both more effective and more efficient. App-based technology allows for everything from machine learning to secure storage of bank statements and allows both businesses and their clients to handle the 'boring important bits' with the minimum of fuss.
WANDISCO
The internet of things may still baffle plenty but those getting on board with its potential eventually run into WANdisco at some point. Recognised as a world leader in data management, the firm saw share price growth of a healthy 1,200 per cent in 2022; and founder David Richards adopted the four-day week before it was cool alongside a host of social programmes.
IN PARTNERSHIP WITH