Chancellor George Osborne announces North Powerhouse deal as part of China visit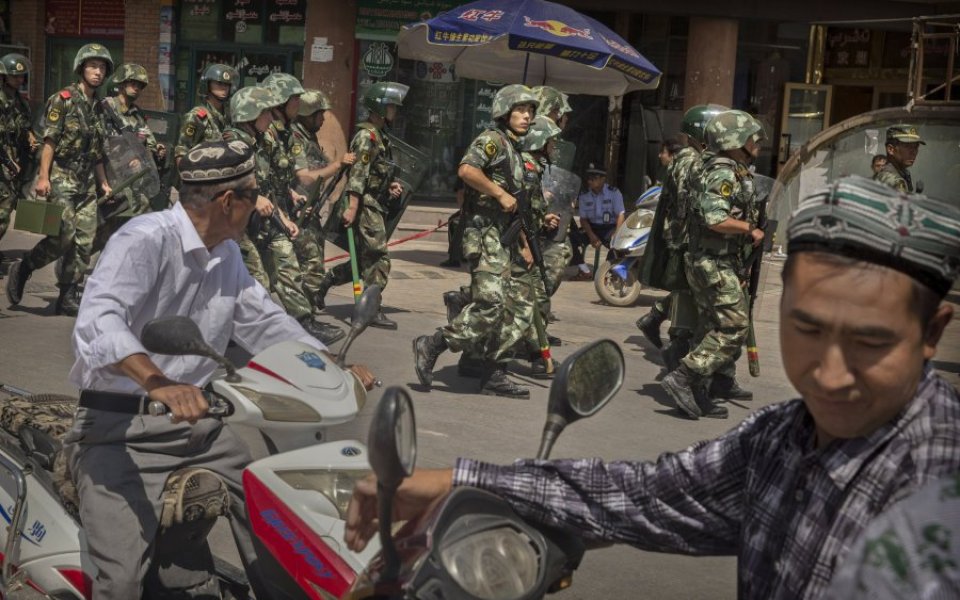 George Osborne unveiled a deal this morning for a major Chinese investment into three Northern Powerhouse schemes that will create 10,000 new homes, after a controversial visit to a Chinese region at the centre of a human rights row.
The chancellor became the first serving government minister to visit Urumqi, in the region of Xinjiang, northwest China, where he announced plans to make China the UK's second largest trading partner.
As part of this ambition, Osborne announced that Xinjiang-based firm Hauling Industry and Trade Group will provide investment for three major commercial and residential property schemes in Manchester, Leeds and Sheffield, with a gross value of £1.2bn.
The schemes, which are being developed by UK property firm Scarborough Group International (SGI), include Middlewood Locks, a £730m residential project in Manchester that will provide 2,000 homes and around 750,000 sq ft of business accommodation.
The two other projects include Sheffield Digital Campus, a £40m business park for tech-focussed firms, and the building a new Thorpe Park attraction site in Leeds, in joint venture with Legal & General.
Osborne said: "China's emerging regions, like Xinjiang, hold enormous potential in the years ahead. That's why I wanted to come here today to see this place for myself, and highlight Britain's absolute commitment to support the growth of Urumqi together with the whole of the Xinjiang region.
"We are building an ever closer relationship with China – it's a partnership that is set to unleash growth and help regions like Xinjiang where we know investment can make a real difference, as well as unleash new growth back home, in places like our own Northern Powerhouse."
Osborne visit to the remote northwest province of Xinjiang comes at a controversial time and amid reports of human rights violations against the province's Muslim Uighur ethnic minority.
Activists and exiled groups of Uighurs say the government's repressive policies, including controls on Islam, have provoked unrest. Hundreds of people have died in repeated clashes between separatists and security forces.
The Xinjiang is an important region for trade because it lies on the "new Silk Road" that China wants to rebuild linking Asia and Europe as part of its "One Belt, One Road" initiative.
Osborne is expected to voice his support of this strategy as part of his five-day tour of the country.