Cameron Smith thumbs nose at PGA Tour ban with Players Championship threat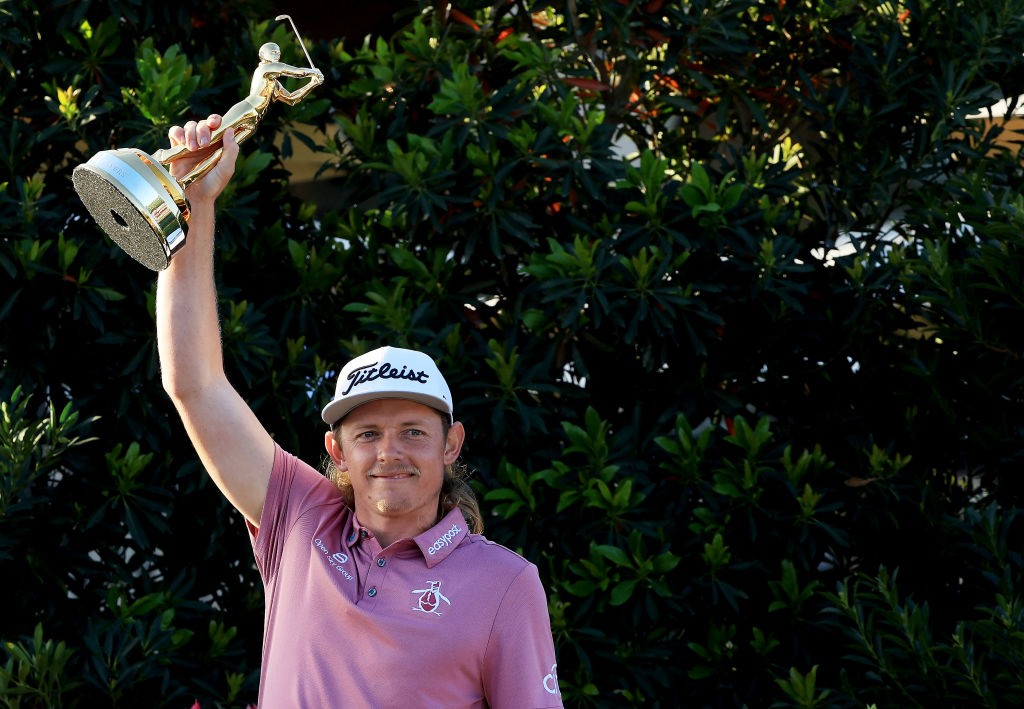 Open champion Cameron Smith has raised the possibility of embarrassing the PGA Tour by turning up at this week's Players Championship despite his ban for joining LIV Golf.
Smith has been denied the chance to defend his Players' title as part of an indefinite suspension of his PGA Tour membership for accepting a lucrative offer to join the rival LIV circuit.
But the Australian has joked that he is tempted to head to Sawgrass, which is near his Florida residence and houses the PGA Tour's HQ, in a tongue-in-cheek move sure to rile chiefs.
"I grew up my whole childhood watching the event. I would love to get out there," said Smith.
"I don't know how it would be received, me getting out there and watching, walking around in the crowd. Might be pretty funny, I would love to do that.
"I am a little bit unsure. That is where I live now. I don't know, I will definitely be watching it on TV. I think it is a great event."
The PGA Tour and the Greg Norman-fronted LIV Golf have been at loggerheads since the Saudi-funded circuit started signing up players last year.
Those who accepted big-money offers to join LIV – including Smith, former world No1s Dustin Johnson and Brooks Koepka, and six-time major winner Phil Mickelson – have been kicked off the PGA Tour.
Smith has also seen his membership of Sawgrass revoked and his personal car parking space in front of the clubhouse rescinded.
He is one of 31 LIV Golf signings who played last year's Players' Championship – known as the unofficial fifth major of men's golf for the strength of its field – who will be banned this week.
Smith will tee it up again in the second LIV Golf League event of the season next week in Tucson.