Brexit: Irish backstop alternative could work 'within three years'
A "practical" solution to the Brexit deadlock over the so-called Irish backstop could be in place within three years, according to a cross-party group of MPs.

A resolution could enable the UK and EU to scrap the controversial backstop, which led parliament to reject Prime Minister Theresa May's Brexit deal three times.

Read more: 150,000 British businesses not ready for no-deal Brexit, says Carney
The cross-party group, co-chaired by MPs Greg Hands and Nicky Morgan, has ruled out "hi-tech unicorn" solutions put forward by some think tanks to avoid a hard border on the island of ireland.

Instead, measures such as trusted trader schemes and processes based on existing technology could be implemented by 2022.
But that relies on there being enough political agreement, the Prosperity UK Alternative Arrangements Commission said.
"The Commission was set up to break the Brexit deadlock and it has done a great, detailed job," Morgan said today.
"A successful agreement and rollout of Alternative Arrangements would supersede the need for the backstop."
The commission's alternative arrangements would keep the Good Friday agreement intact, rely on existing technology, and would work alongside May's defeated withdrawal agreement.
The report's key recommendations are:
Avoiding a 'one size fits all solution' to promote choice among traders
Investigate Special Economic Zones for border traffic and national security, based on relevant WTO exemptions
Create a tiered trusted trader programme for large and medium firms, make the smallest companies exempt
Conduct sanitary checks away from the border and rely on the existing EU Union Customs Code for sanitary and phytosanitary measures
Base measures on existing technlogy, though new technology can support policy
Draft an Alternative Arrangements Protocol that proposes a route map to avoid a hard border and to ensure the backstop is never triggered.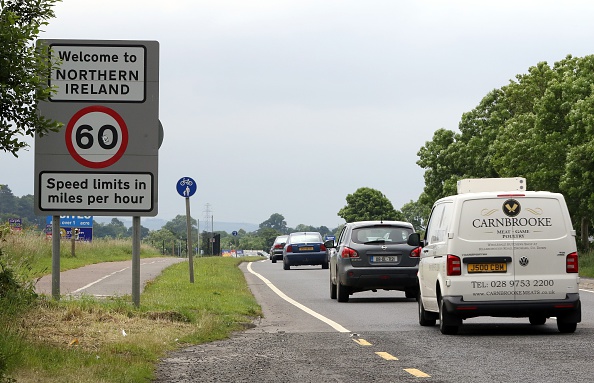 MPs rejected May's deal on three occasions over fears the backstop arrangement – designed to avoid a hard border in Ireland – would tie the UK indefinitely into an EU customs union.
Hands said the "fantastic" report follows on from the Brady amendment, which called for alternative arrangements to May's backstop proposal.
This is a fantastic report. It will inform the UK government's own work in this area. It also puts flesh on the bones of the successful Brady Amendment, the only Brexit solution to pass the House of Commons, calling for Alternative Arrangements.

Greg Hands MP
He added that the next step was to publish a final report and a Draft Alternative Arrangements Protocol.
Read more: Hunt calls Boris a coward as Tory leadership race heats up
That could be used in May's existing withdrawal agreement, which the EU has approved but parliament has not, or adopted for a new Brexit deal.
May resigned over her failure to deliver Brexit earlier this month.
The favourite to succeed her, Boris Johnson, has committed to exiting the EU without a deal on 31 October.