BMW electrifies driving in the city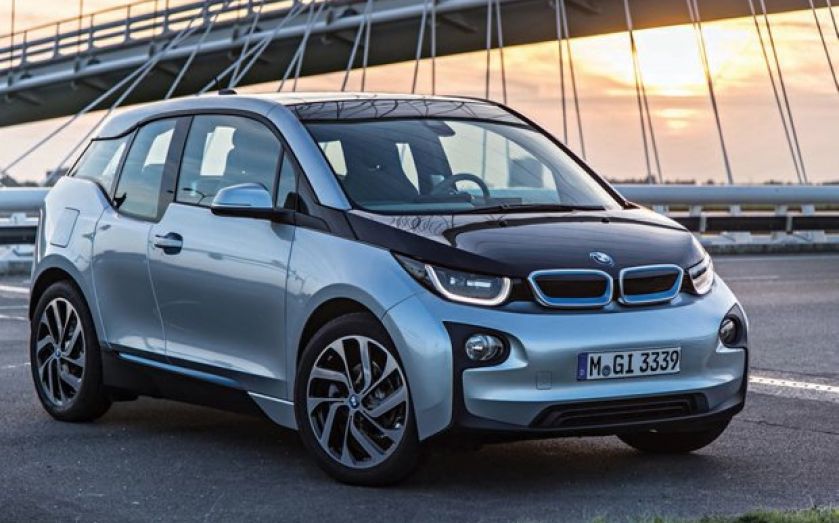 The German manufacturer's first electric car is both a revelation and a bargain
LOTS of companies claim their products are revolutionary. But when BMW says its new i3 electric car is ground-breaking, it means it. Usually, electric cars are bought by eco-conscious people on environmental grounds. Such cars are often compromised in terms of space and range but this car is different.
It's ideal for well-off Londoners who don't need to worry about range or whether their car's big enough to ferry a mountain bike around. There is a certain type of person who will want an i3 even if they don't need one, in the same way someone technologically apathetic might hanker after an iPhone just for the social kudos.
This car is a game-changer because it's been completely designed and engineered from scratch. Such holistic automotive designs never usually survive beyond the concept stage. This clean-sheet approach is written all over the final product; its proportions and surfaces are unsullied by a need to incorporate components that have been used elsewhere.
Its origins are intellectually purer, too. Its was born from innovation; this is a brave new way of creating a car, reminiscent of a certain technology company based in Cupertino, California. If nothing else, I hope the i3's arrival heralds a sea change in vehicle design.
The result is unlike any other car I have driven – electric or otherwise. Sure, you can buy a BMW 1 series for the same price, with more boot space and no range limitations. The 1 Series may even have lower running costs, but that's to miss the point. No car of this size has ever been made to this level of quality before.
It's unusual looking; tall and plump from the front, with a profile that reveals the lack of pillar between unconventional doors that open out like a cupboard. It has been designed like this to reduce weight, maximise interior space and ensure rear seat access. The disadvantage is that, when rear seat passengers want to get out, whoever is sitting in the front has to unbuckle their seatbelt, which is attached to the rear passenger door. It's no deal-breaker but it could annoy some people.
Inside, the i3 has more in common with a boutique hotel room than a regular city car. In fact, its interior quality, fit and finish – and, of course, its freshness of design – is unrivalled at this price.
Soft leather and modern fabrics clothe the doors and a wave of wood runs across the sparsely-furnished dashboard. The i3 has very simple driving controls on the steering unit and two iPad-esque consoles with which you can adjust its functions and infotainment system.
It feels much larger than its four metres and, when you start it up, it feels faster than it is, too. The 168bhp electric motor drives the rear wheels via a single-speed gearbox, whisking you to 62mph in just 7.2 seconds ­– in complete silence.
Thanks to its lightweight carbon fibre passenger cell and placement of the batteries in the chassis – thereby keeping the centre of gravity low – the car is agile and corners well.
You can drive it in three modes – Normal, Eco and Eco+ ­– and get up to 100 miles from one charge. Topping up the battery takes as little as four hours with a fast-charge unit, or eight with a regular home socket.
For people who need to venture further afield, there's a range-extending version which comes with the addition of a two-cylinder petrol engine. There's also an app that allows you to time your charge for when electricity rates are cheapest, and even preheat the car before you leave for home or the office. The result is a motor you can stay in touch with, even when you're away from it.
The i3 is a decent drive and good value for money, but more than that, it's a talking point – an intelligent car that challenges the way you think.
The Facts:
BMW i3
PRICE: £25,680*
0-62MPH: 7.2 secs
TOP SPEED: 93mph
CO2 G/KM: Zero at tailpipe
RANGE: 80-100 miles
* (INC. PLUG-IN GRANT)
The VERDICT:
DESIGN Five stars
PERFORMANCE Five stars
PRACTICALITY Four stars
VALUE FOR MONEY Four stars