Blue on blue: Three key talking points from the Conservative leadership debate
It's that time again. The Tory leadership race is reaching its zenith, and the final two candidates last night took part in the first of several televised Conservative leadership debate head-to-heads as Tories choose the next Prime Minister. 
Read more: Can Boris Johnson turbocharge the UK economy?
In a spirited and at times ill-tempered affair, foreign secretary Jeremy Hunt clashed with former London mayor Boris Johnson on his Brexit plan, political style and fitness for the top job.
Here are the main topics of conversation.
Brexit
After the opening speeches, Hunt immediately went on the attack. He pushed Johnson on whether he would resign as PM if Britain did not leave the EU on 31 October. When Johnson refused to answer, Hunt said the issue was not "do or die", as his rival has previously claimed. 
"I asked Boris a straight question and he said very clearly before that it was leaving on 31 October do or die," he said. "And I think it's do or die for the country – but not a Prime Minister who would not put his own neck on the line – and that is not leadership."
"Being Prime Minister is about telling people what they need to hear, not just what they want to hear," he added.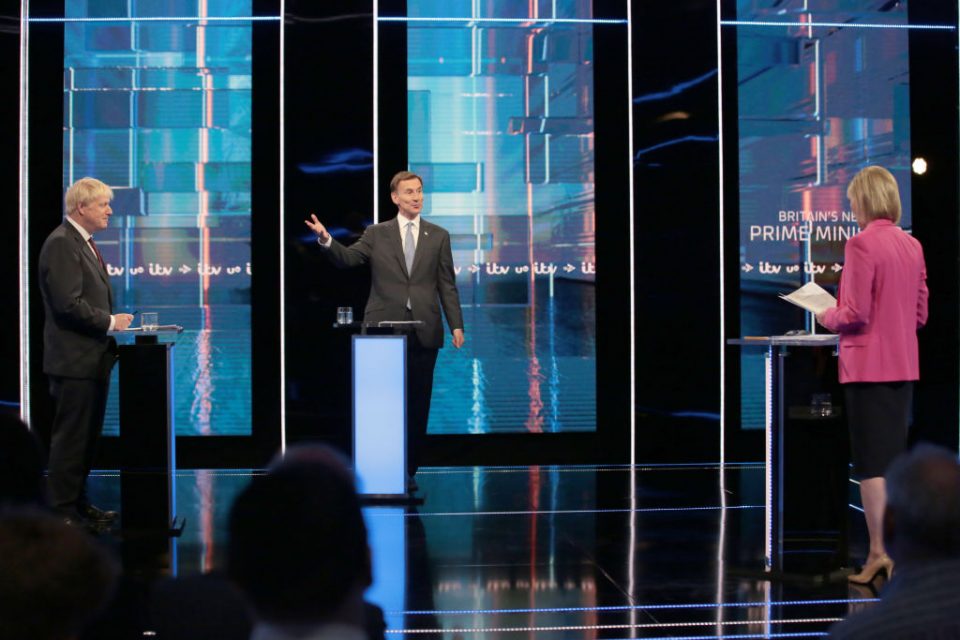 Both candidates have said they would leave the bloc without a deal if they had to, but Johnson said it was obvious his rival was "not absolutely committed" to the 31 October deadline, calling him "defeatist".
"If we are going to have a 31 October deadline, we must stick to it," he said. "The EU will understand we are ready and will give us the deal we need.
"I think it is extraordinary we should be telling the British electorate we are willing to kick the can down the road. I would like to know how many more days my opponent would be willing to delay."
Hunt said Johnson, on the other hand, was "peddling optimism" by "minimising the risk of a no-deal Brexit".
Sir Kim Darroch
On the subject of the British ambassador to the US, who has come under sustained criticism from President Donald Trump after the diplomat said the White House was "inept and dysfunctional" in leaked private emails, Hunt went on the attack again.
The foreign secretary doubled down on his earlier statement that Trump's criticism of Darroch was inappropriate, and that the President's subsequent decision to call Prime Minister Theresa May "foolish" were unacceptable.
"His comments about Theresa May were unacceptable and I don't think he should have made them," he said, prompting audience applause.
He said he would refuse to recall the diplomat early because of Trump's comments, before challenging his predecessor as foreign secretary on the matter.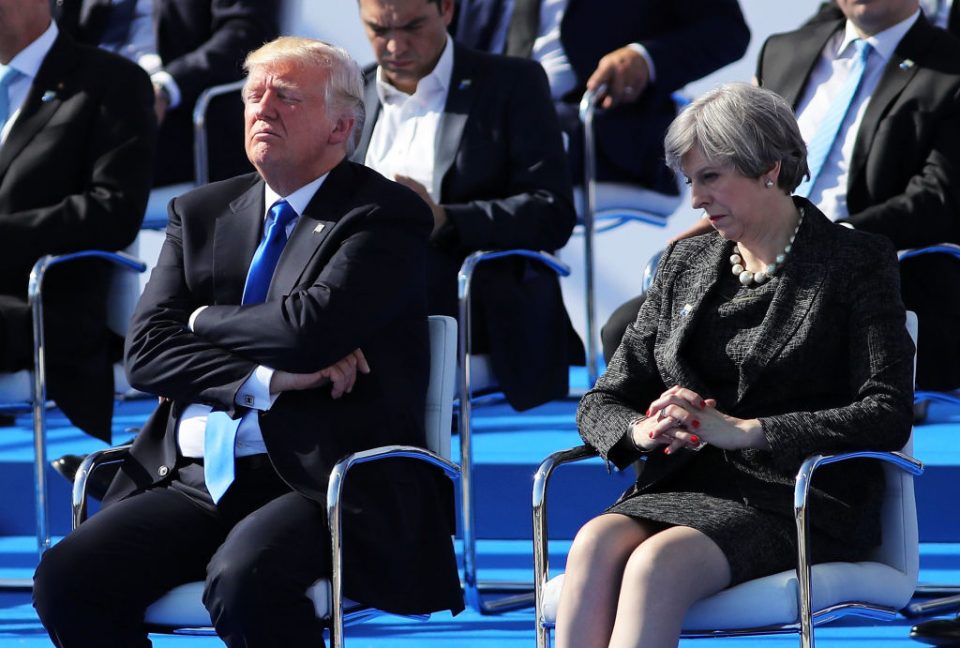 Johnson, meanwhile, refused to condemn Trump, who has called the experienced ambassador "wacky" and "very stupid", and said "we will no longer deal with him".
He said the President had been "dragged into a British political debate" which was not of his own making. He added that Trump's lambasting of Darroch and May on Twitter had "not necessarily been the right thing to do".
Personal attacks
Johnson said he admired Hunt's ability to "change his mind" often, referring to the fact the foreign secretary originally campaigned to remain in the EU in 2016. He added that Hunt had a "managerial" style of politics, and that he had flip-flopped on some issues.
Hunt, according to Johnson, is "a stickler for detail … and you tend to go on about it".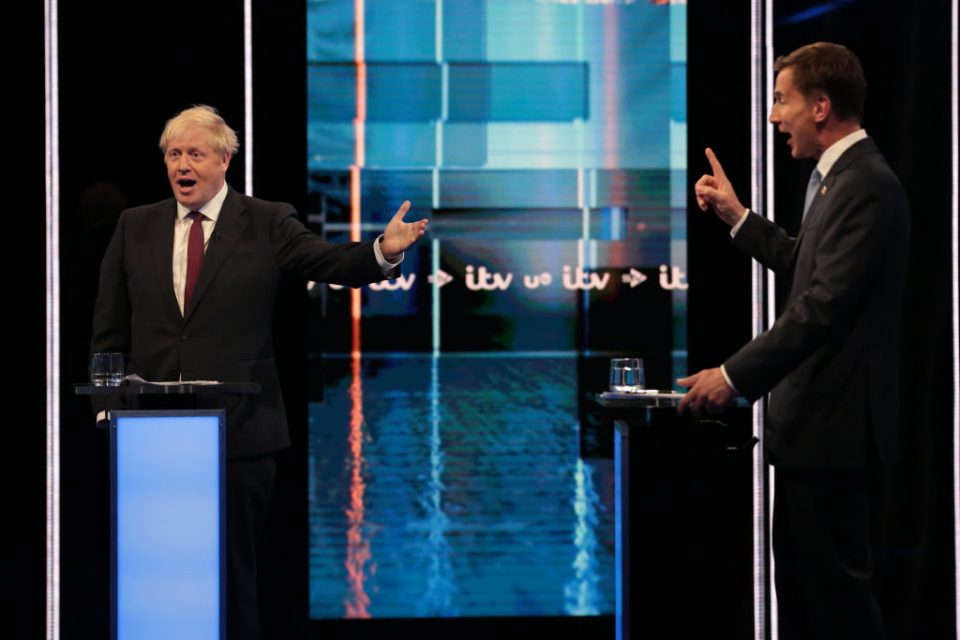 The foreign secretary said Britain needed a leader, not a "newspaper columnist", referring to Johnson's lucrative weekly column in the Daily Telegraph.
"I really admire his ability to answer the question, to put a smile on your face and you forget the question. It is a great quality in a politician, maybe not in a prime minister"
On Johnson's vague answers on Brexit trade tariff policy, Hunt hit home by saying: "Getting details like that wrong is fine for a newspaper column but if you're prime minister that is people's jobs at stake."
The verdict?
Both candidates landed some body blows in the Conservative leadership debate, but neither campaign sustained any serious damage.
Read more: Why Hunt is right to take a firm line on China
Some commentators had Hunt as the winner, by a small margin, after forcing Johnson to evade the question of whether he would recall Kim Darroch.
Others pointed out his failure to make Johnson slip up significantly meant the evening had done little to displace the former London mayor as favourite in the race.
Whether it was enough to convince the 160,000 Conservative party members – who will decide Britain's next Prime Minister – is all that matters.
All images: Getty