Black cabs' Uber protest: How much will it cost London?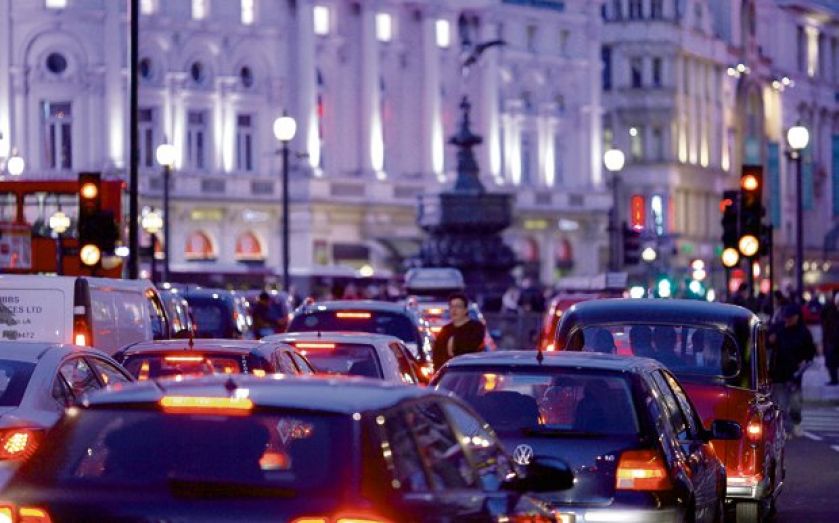 The protest planned by black-cab drivers against the start up taxi ordering service Uber could cost London's economy £125m.
The demonstration, organised by the Licensed Taxi Drivers Association, is expected to cause traffic gridlock in the capital on Wednesday afternoon.
Based on data from the Centre of Economics and Business Research (CEBR), the £125m takes into account the direct costs (fuel and lost time) and indirect (an increase in the costs of goods and services). The figures were collected by Kabbee, a rival in the competitive taxi app booking space.
A quarter of London's minicab drivers are also predicted to avoid the chaos by not going to work, resulting in these drivers taking a collective hit of £2.4m in lost income.
The shortage of black cabs and minicabs is likely to result in extra demand and higher prices which could cost cab loving Londoners an extra £2.5m collectively.
Uber CEO Travis Kalanick referred to the taxi industry as an "asshole"
at a recent even
t
, saying: "We're in a political campaign, and the candidate is Uber and the opponent is an asshole named Taxi. Nobody likes him, he's not a nice character, but he's so woven into the political machinery and fabric that a lot of people owe him favors."
Update: This story was amended to clarify the £125m figure was calculated by Kabbee using previously published data from the CEBR.