Big Four fight back: Asda, Morrisons, Sainsbury's and Tesco report rising sales after years of stagnation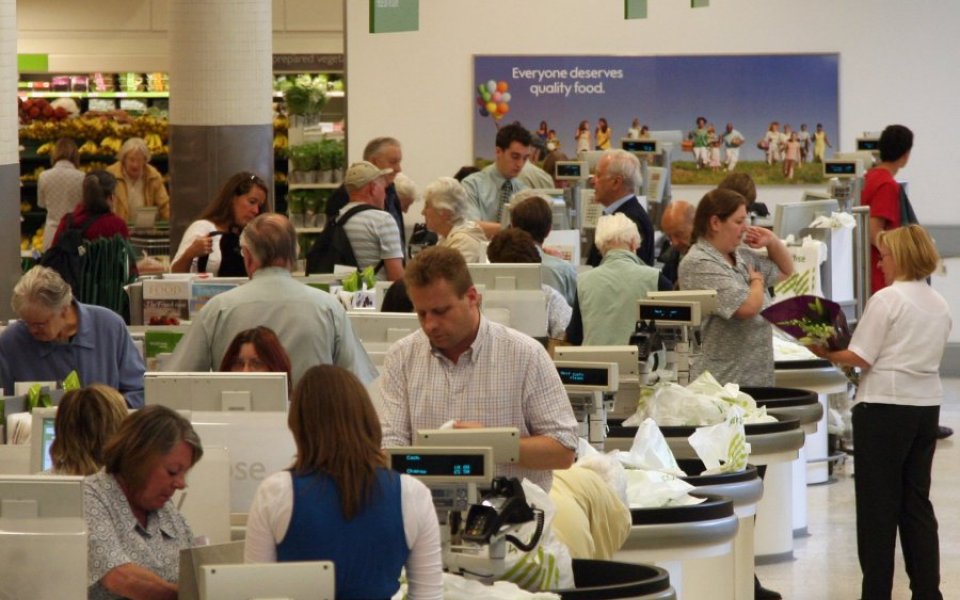 Tesco became the third supermarket to reveal better-than expected Christmas results yesterday, in the clearest sign yet that the industry is staging a successful fightback against German discounters Aldi and Lidl.
The so-called big four – Tesco, Sainsbury's, Asda and Morrisons – have been battling to respond to changing shopping habits and reverse the tide of customers shifting loyalties to Aldi and Lidl by investing billions in price cuts at the expense of margins.
However, there are signs that the worst might be over. Shares in Tesco soared by as much as 6.3 per cent as chief executive Dave Lewis said a combination of more staff in stores, lower prices and better availability of products helped to boost like-for-like sales by 1.3 per cent in the six weeks to 9 January.
Like-for-like sales fell by 1.5 per cent in the third quarter overall. However, this was better than analysts feared as Tesco put a stop to the mass vouchering it relied on last year. The volume of goods sold – a crucial industry measure – also jumped 3.5 per cent despite strong food deflation.
Bernstein's Bruno Monteyne said: "Tesco, Sainsbury's and Morrisons, each in their own way, have started fighting back with trading results that were off the charts compared to consensus expectations."
Industry laggard Morrisons also surprised the market this week after posting its first underlying sales rise since 2012, while Sainsbury's, which is considering a bid for Home Retail Group, posted a better-than-expected 0.4 per cent decline in the 15 weeks to 9 January.
Asda, still reeling from posting one of its worst ever quarterly results last year, launched another attack this week after announcing £500m of price cuts on top of the £1bn it has already committed.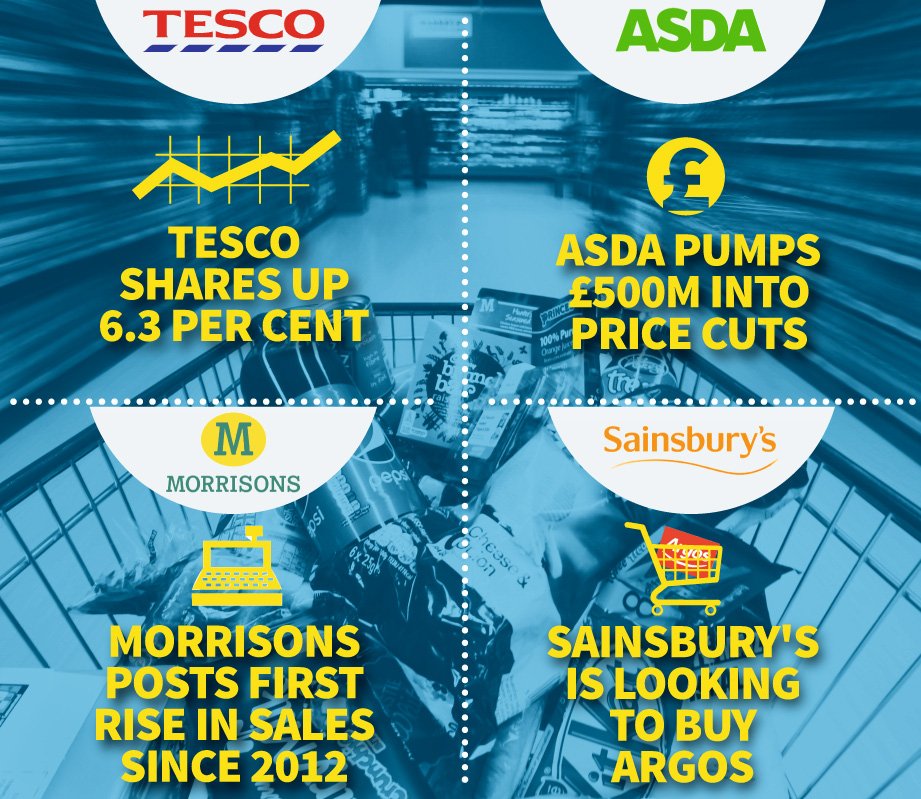 Although privately owned Lidl and Aldi are yet to report on their Christmas performances, Monteyne believes growth is likely to have slowed as customers returned to the traditional supermarkets.
"There is more to Christmas than a cheap lobster at Lidl. While discounters will remain the best for great value at very low prices, if you want to treat yourself or if you have particular preferences for certain types of food… or if you want it delivered at home, nobody does that better than a supermarket.
"Because of the pressure of the discounters, those supermarkets now start charging fair prices on the essentials as well," Monteyne added.
Despite fierce competition in the sector, analysts predict retailers will continue to benefit from rising consumer incomes and that 2016 could see a return to food inflation.
"With steady self-improvement, we see scope to be that little bit brighter in mood about the listed UK superstore groups following a broadly encouraging week of trading updates," Shore Capital's Clive Black said.
Sainsbury's approach for Home Retail, though questioned by the City, marks a change in mood among the grocers, Black said: "It is quite marvellous to see a British grocer seeking to expand after what has been a sustained period of toil and woe for the sector."