Apple's mobile sales in Europe grow in strength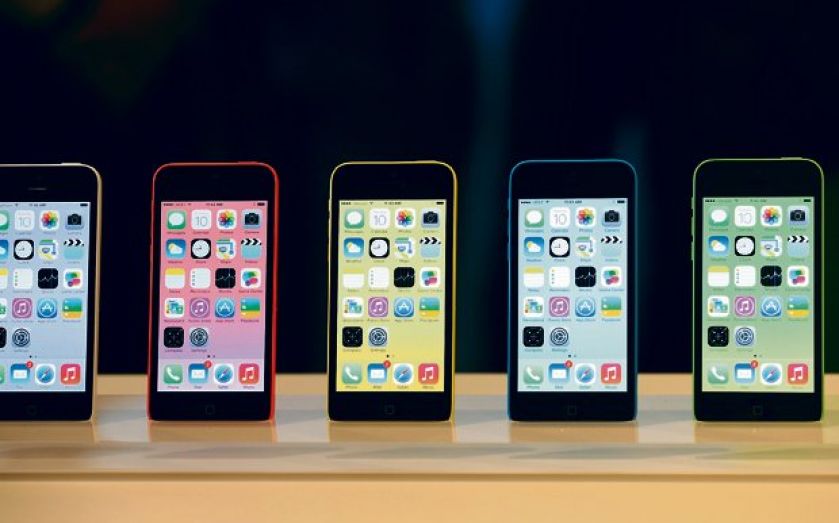 APPLE'S smartphone sales continue to increase month-on-month, making up 18.1 per cent of the smartphones sold in Europe's five biggest markets during the three months to November, data from Kantar Worldpanel showed today.
In October Apple's share was 15.8 per cent. November's strong sales are linked to high levels of customer satisfaction of its iPhone 5S and iPhone 5C, despite fears of weaker demand for the cheaper 5C model.
Android showed the strongest annual gain with 69.1 per cent of sales, up 7.6 per cent from November 2012.
"While there's no doubt that sales of the iPhone 5S and 5C have been strong, resurgent performances from LG, Sony and Nokia have made making year on year share gains increasingly challenging for Apple," said Kantar director Dominic Sunnebo.
BlackBerry's device sales continue to fall in the European market, with both month-on-month and annual declines in its share of sales to just 1.6 per cent of all devices. In the US its sales fell to just 0.6 per cent of devices sold.
Last month the struggling handset maker reported its revenues had more than halved from the third quarter of 2012, to just $1.2bn during the third quarter of 2013.
Europe remains the high point for Microsoft's Windows Phone devices as it doubled its share of devices sales to 10 per cent, while in China it remains a distant third place with 2.7 per cent.
Microsoft's purchase of Nokia's mobile phone business in September last year – a deal worth €5.4bn (£4.5bn) and expected to close in early 2014 – is seen as a move by the technology giant to bolster its mobile offering with a phone manufacturer dedicated to its Windows Phone platform.
"Nokia has a huge existing presence in the market [China], retains strong customer preference and can sell handsets at the right price to capture the huge numbers of people with relatively modest budgets. However, with Microsoft soon running the show it's hard to imagine a change in strategic direction away from the US," said Sunnebo.