After Zayn Malik quit One Direction Spotify experienced a massive "spike of sadness"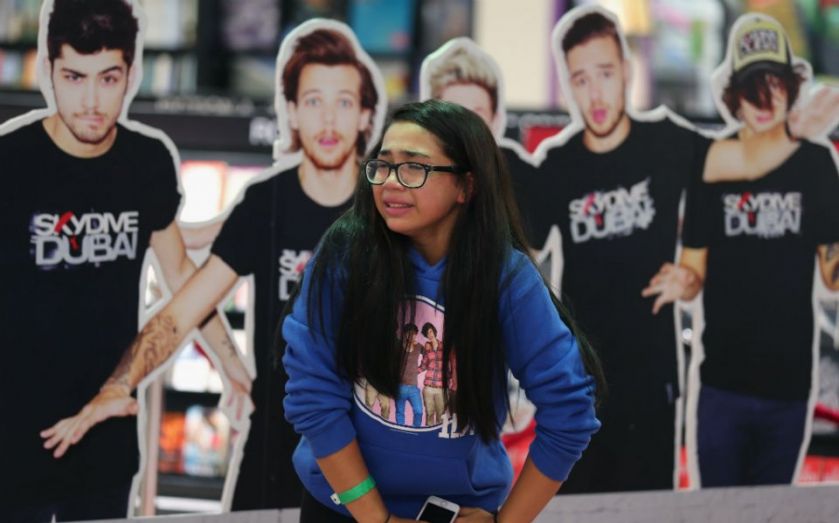 Other than people with ears who are aged over 20, the biggest single winner of a singer quitting the world' biggest boyband is Spotify, it turns out.
While fans of One Direction weep over their posters, Spotify is providing what must be the 21st Century equivalent of the telephone helpline for when Robbie Williams left Take That.
The streaming service has experienced what it's calling a "spike of sadness" in the aftermath of Zayn Malik's exit from the group.
Streams of 1D songs rocketed a massive 1,600 per cent after the news broke yesterday, while over in the US, streams jumped 769 per cent, perhaps settling the argument of who are the pop group's biggest superfans.
Globally, streams quadrupled, soaring 330 per cent, while streams of five of the most popular 1D songs increased four-fold.
Here's what a spike of sadness looks like.
"One Direction are one of the biggest bands in the world, with over 1.4bn streams on Spotify," said its head of label relations for Europe, Kevin Brown. "Looking at One Direction's streams on Spotify last night, we can clearly see the 'spike of sadness' happening around 6pm, when their millions of fans paid tribute to Zayn by listening to One Direction's music together all over the world."
Obviously the biggest losers, other than devastated 1D fans, are makers and sellers of their merchandise.
#Awkward – looks like we'll just have to knock a 1/5 off too. #AlwaysInOurHeartsZaynMalik #ByeZayn pic.twitter.com/pModTQMow7

— @LidlGB (@LidlGB) March 25, 2015