Worcester fan group: We don't want 'cuckoo club' Wasps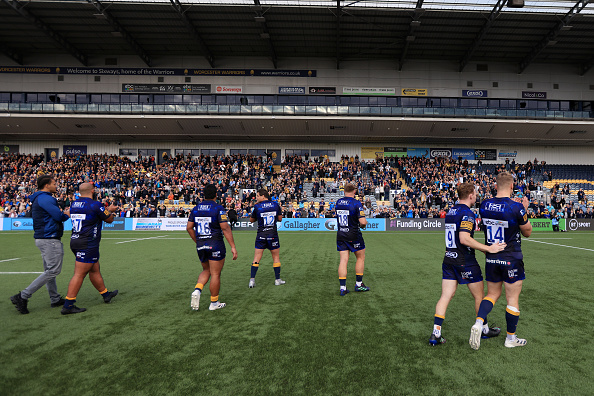 A new fan group representing recently purchased rugby team Worcester Warriors have called on the sport's governing body to block a proposition that would see fellow strugglers Wasps move to their stadium. 
Following the completion of a deal between the Atlas consortium and administrators Begbies Traynor for Worcester Warriors, it emerged that Wasps owner Chris Holland had made a loan to the consortium to help secure access to the stadium.
"This would be to the detriment of pre-existing local rugby clubs, including any potential Warriors team," said the Worcester Warriors Supporters' Trust.
"We believe that if Wasps become tenants at the [Sixways] stadium it would significantly impact, in a negative manner, the prospect of a [resurrected] Worcester team.
"Wasps have no history in our local area; we believe they are intent on effectively poaching a 'ready-made' fan-base. There are other facilities closer to their previous ground(s); we do not believe they should be allowed to effectively set up a franchise in Worcestershire. The supporters and the wider Worcester community have no desire for a cuckoo club to install itself at Sixways Stadium."
"Taking all these facts into consideration, we strongly urge the RFU to decline Wasps RFC's application to play at Sixways Stadium," the trust added.
"It would be unforgivable if a club without any stadium or facilities, which has left behind vast debts and misery in Coventry, was given preferential treatment over our long-established club.
"The legacy of Cecil Duckworth former benefactor], so important to everyone in Worcester, has been emasculated by both previous and current owners and we are determined that this must be reversed."