Why the British and Irish Lions brand has gone from strength to strength – and what the future holds for the touring side
Ahead of this weekend's second Test between the British and Irish Lions and South Africa, City A.M. examines why the touring side's brand has endured and how it might evolve.
"It shouldn't work," former England captain Lewis Moody says of the British and Irish Lions.
The concept of a band of disparate players from the four Home Nations thrown together, shipped to the other side of the world and tasked with beating rugby's strongest nations does feel anachronistic, a relic from the game's amateur days.
If you were designing rugby from scratch now – or reshaping its competitions to make them more commercially attractive, as private equity groups have begun to do – you wouldn't throw in a team that existed outside of normal national team structures and only played every four years.
Yet as they prepare to resume their latest Test series against South Africa in Cape Town on Saturday, the Lions brand is thriving and has perhaps never been more popular with players, supporters and, consequently, sponsors.
The Lions have a suite of 22 commercial partners headed up by shirt sponsor Vodafone and kit maker Canterbury.
British Airways, DHL and Royal London are second-tier "global partners", above 10 more "official partners" including Land Rover, Santander, London Pride and Dove. Below them are a further seven "official suppliers", who include Rhino, TM Lewin and Chase Distillery.
Their Test series against the Springboks is being sponsored by Castle Lager, a deal which will help offset lost ticket revenue due to matches being played behind closed doors.
"The Lions have a lot of sponsors," says Neil Hopkins, Global Head of Strategy at M&C Saatchi Sports and Entertainment.
"There is significant commercial interest in the tour here but it is also a big commercial driver for the host union.
"It's a shame fans aren't there this year; a Lions tour effectively keeps Castle Breweries going for six months."
Lions sponsorship 'the pinnacle' for rugby brands
Vodafone's front-of-shirt deal is in the same bracket as the England team's, which costs £6m-£7m a year.
The Lions have traditionally relied heavily on backing from financial services – HSBC and Standard Life are former principal partners – so snaring a consumer brand is a show of strength and an important pivot towards new demographics.
"The Lions were perhaps not as compelling to a younger audience, and rugby has that challenge," Hopkins adds. "Being able to attract the likes of Vodafone can only help it."
Canterbury, meanwhile, have one of the most prized kit contracts in the game.
"The Lions tour sells a lot of shirts and kit," says Hopkins. "You only have to make them every four years and when you make them they sell like hot cakes."
Brands are keen to associate with the Lions because the concept of a best-of-the-best Home Nations squad represents excellence.
"For companies that are directly involved with rugby, it's just the pinnacle," says Reg Clark, chief executive of Rhino, which supplies the Lions' technical training equipment.
"It's very important to us. You can't put a number on it. We believe we are the world No1 in our niche area and doing the Lions – this is our fourth tour – is the proof of the pudding."
For Moody, who toured New Zealand with the Lions in 2005, the team's brand shares the same exalted status as the All Blacks.
"It's one of the most recognisable brands in the sporting world," says Moody, who is an ambassador for Lions sponsor Land Rover.
Why Lions tours can set up players for life
The Lions have managed to retain their commercial appeal precisely because selection for the tours remains so highly prized by players.
"Anything that players themselves value really highly carries through to fans, and as a consequence, the ability of that sport to sell commercial and broadcast rights," says Hopkins.
Moody admits he only appreciated the importance of wearing the red shirt after 2005, and perhaps in part because injuries deprived him of another tour.
"For me the Lions always felt like a distant aspiration because until I played for England I didn't think about that," he says.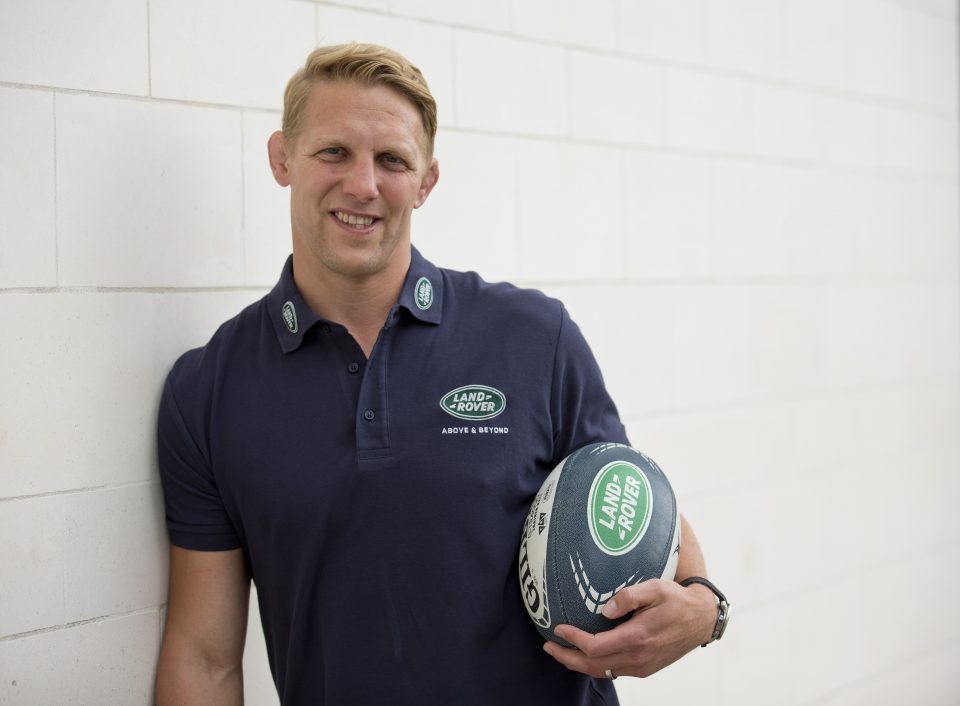 "It was only when I became a part of the Lions and understood what it was about that I was absolutely desperate to do it again."
Moody played in two Tests as the All Blacks won the series 2-1, and ranks the experience alongside winning the 2003 World Cup and his England debut as career highlights.
Being selected for the Lions is commercially lucrative for players, even more so if they feature in Test matches or even win a series.
"It almost sets you up for life," says Hopkins. "It adds to your commercial potential as an individual and basically means you don't have to buy a drink ever again."
Uniting four nations and evoking spirit of rugby
Key to the appeal of the Lions is that it represents one of the only times that Britain and Ireland compete together.
Players who spend the intervening years plotting each other's downfall suddenly find themselves fighting side by side against southern hemisphere superpowers.
"I think deep down we all want to be part of something bigger," says Moody.
"I remember walking out for the second Test in New Zealand and hearing the different dialects from each nation cheering for you, an Englishman, was just so unique and really brought home in that moment how important it was to everyone else."
Uniting players who no longer go for a beer with opponents after matches harks back to "the true spirit of rugby", says Clark.
"It isn't so much about who they play against but the fact that they get together. There's something very special about that," he adds.
"An Irish guy once told me he remembers being in a bar in Dublin with everyone shouting 'go on Jason [Leonard]' and thinking, 'f*** me, we're cheering an Englishman here'."
In sport, perhaps only the Ryder Cup creates the same intriguing alchemy as the Lions.
"There's a fascination around bringing together the best players across four different countries: can you get them to gel as a team and take on the best in the world? And the answer is of course you can," says Moody.
The future: shorter tours and a women's team
Despite the likelihood that rugby will eventually implement a unified global calendar, and private equity's eagerness to maximise its assets, the future of the Lions looks secure.
That is not to say there won't be changes, however, including the possible trimming of tour schedules to allay fears of player burnout.
The current tour of South Africa comprised just eight games, down from 10 in 2017 and a far cry from expeditions that ran to more than 20 fixtures as recently as the 1970s.
"I think the tours will probably be shorter, just because of the impact it has on the players," says Moody.
More frequent tours, every two years instead of four, have been floated but ultimately rejected by the Lions' management.
"There's a kind of golden goose element to it," says Hopkins. "You just reduce the degree of premium-ness of the product in that way."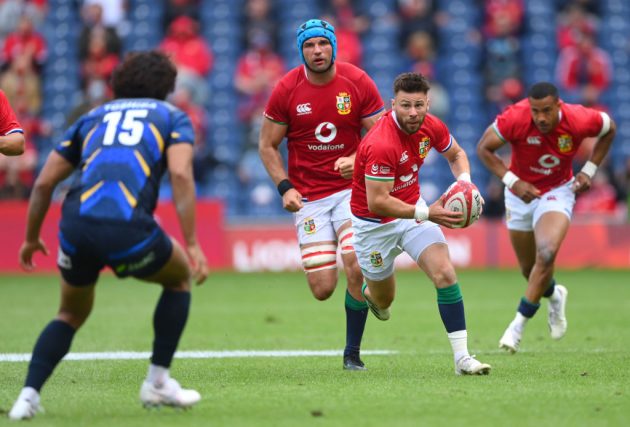 Moody is in favour of more one-off games against opponents beyond Australia, New Zealand and South Africa and expanding the range of tour destinations.
"For those teams who have never got to play against the Lions, opportunities should be forthcoming in games like they've played against Japan and Argentina," he says.
"And Argentina themselves, why shouldn't they be given the opportunity [of hosting a tour] in years to come?"
A women's Lions team is also in the pipeline. Talks have been ongoing with unions since 2019 and a feasibility study began earlier this year.
"I think there will be a women's Lions team shortly, and I think that's very important," says Clark, reflecting on the future of the brand. "Beyond that, just keep the flame burning."
Join Land Rover's Lions' Adventure this summer at www.lionsadventure.com and follow @LandRoverRugby #LandRoverRugby