'We'd be open to anything': Tottenham are for sale, says chairman Daniel Levy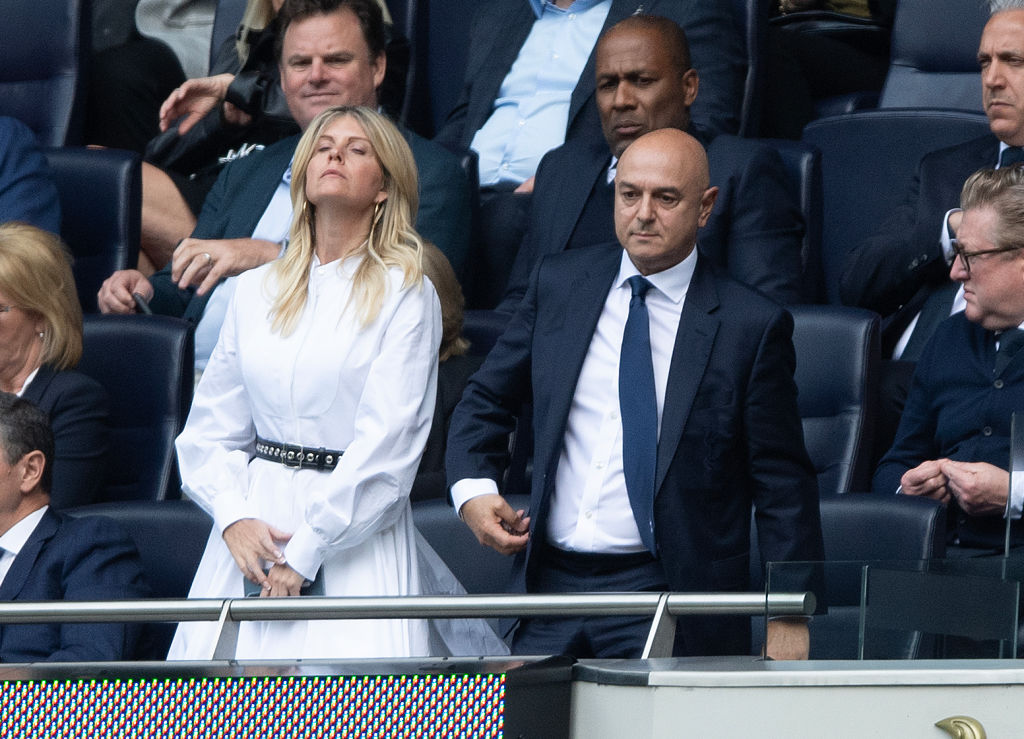 Tottenham Hotspur chairman Daniel Levy has invited takeover bids for the Premier League club by admitting he would be open to a sale.
It comes just months after billionaire Joe Lewis stepped back from Spurs and transferred his majority shareholding to a trust run by his family.
Lewis, 86, was indicted in July after US prosecutors accused him of "orchestrating a brazen insider trading scheme".
Levy is chief executive and a 30 per cent shareholder of ENIC, the investment company founded by Lewis which controls 85 per cent of Tottenham.
"I've got no real interest to leave Tottenham, but I have a duty to consider anything that anyone may want to propose," he told Bloomberg TV.
"It's not about me, it's about what's right for the club. We have 30,000 shareholders who own approximately 13.5 per cent. We run this club as if it is a public company.
"If anyone wants to make serious propositions to the board of Tottenham, we will consider it along with our advisors.
"And if we felt it was in the interests of the club, we would be open to anything."
Qatar Sports Investments, which owns Paris Saint-Germain and a minority shareholding in Portuguese side Braga, showed interest in buying into Tottenham earlier this year.
Levy said Spurs had fielded enquiries from Asia, Middle East and the US, but that "nothing has been put on our table that we felt has been in the interests of shareholders."
Tottenham rank in the top 10 football clubs in the world for revenue, according to Deloitte, and have been valued at around £2.5bn by business publications.
In January Sportico estimated the north London club's value to be $3.2bn (£2.6bn) while in May Forbes put them at $2.8bn (£2.3bn).
Sport has been awash with buyouts and investments in recent years, with the US and Middle East ploughing billions into the industry.
This week it emerged Goldman Sachs is setting up a dedicated division to connect their super-rich clients with sports investment opportunities.