Vodafone makes first ever 'holographic call' using 5G tech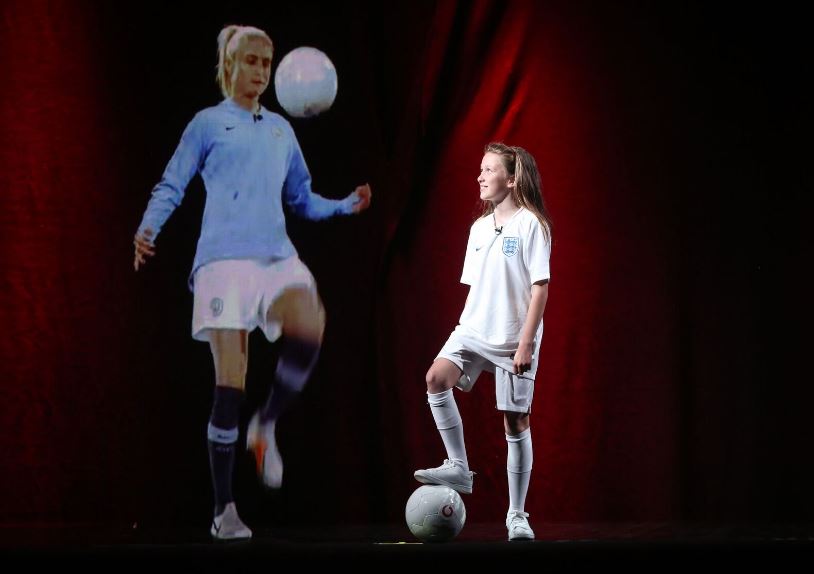 Vodafone today announced it had successfully made the first ever 5G "holographic call", as part of its trials of the new mobile network as it announced plans to have 1,000 5G sites by 2020.
The company showed the call between its offices in Manchester and its Future Ready conference in Newbury, projecting a live image of England footballer Steph Houghton for the audience.
A hologram of Houghton was screened to Newbury, allowing her to have a 3D conversation with a fan using a "Hololens" headset.
Vodafone's chief technology officer Scott Petty said:
We've been working hard behind the scenes to prepare for 5G with a multi-billion pound investment in new fibre infrastructure and technology. I can confirm today that we are ready and good to go with UK-wide city and rural 5G trials starting from next month.
It also announced it would switch on 5G trials in the first of its seven city test beds in the next coming weeks. Manchester and Birmingham will be the first to benefit from the network.
Cornwall and the Lake District will have 5G by 2019, Vodafone also revealed today, before 1,000 locations go live with the technology come 2020.
Vodafone UK chief executive Nick Jeffery said: "The initiatives we've launched today are designed to ensure that everyone can benefit from the digital technologies transforming how we live and work. From our customers and employees, to university students, digital entrepreneurs and businesses, we want to help people across the UK get ready for a digital future."