Ukrainian family hosted by MP Matt Hancock launch NFT art collection in aid of humanitarian appeal
A Ukrainian family who fled Kyiv for the West Suffolk home of Matt Hancock following Russia's invasion of Ukraine have created an NFT art collection which will be sold to raise money for humanitarian appeal.
Iryna Korobkina and her artist husband Oleg Mischenko will sell 'From Ukraine With Love' in a bid to raise money for CARE International UK's: Ukraine Humanitarian Appeal, as well as Ukrainian refugees living in the UK following Putin's war.
The NFTs (non-fungible tokens) are of works painted by Oleg before the war and will be sold at The NFT Gallery, on Dover Street, in London's Mayfair on Monday February 27.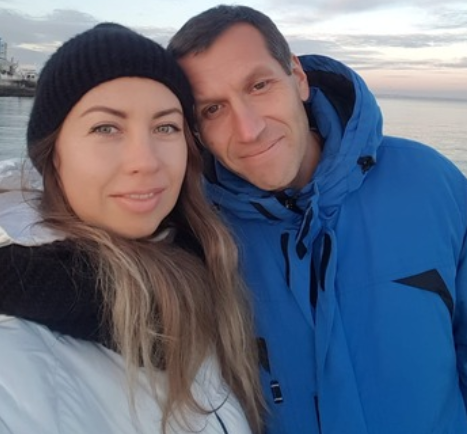 While Iryna and their daughter, Mariana, were able to escape Russian forces last March, artist Oleg, like many Ukrainian men of military service age, was unable to leave the country. As his wife and daughter made their way to the safety of Suffolk, Oleg joined the army, but due to his health, he was not sent to fight.
Instead, Oleg continued to work as an artist, despite regular shelling around him. In December, Oleg was finally reunited with his family in Suffolk.
"My husband's paintings and this NFT collection gives my family and my country hope," Iryna said.
"Each piece depicts nature in our wonderful Ukraine. It was a beautiful, flourishing, peaceful country until Putin waged this illegal and barbaric war.
"My husband has captured Ukraine's beauty. Tragically, some of these places are now unrecognisable following the war. Despite the pain and suffering, this is how she will remain in our memory. We will do everything we can to bring her back to life as soon as possible – but we need our help."
Many of Mr Mischenko's works had been on display in Odesa, the port city in the south of the country before the war started, but last year they were evacuated and shipped to the safety of West Suffolk.
Mr Mischenko – who studied at the National Academy of Fine Arts and Architectural Landscape Painting and is a member of the National Union of Artists in Ukraine.
"As Ukraine stares death in the face, it's time I dedicate my life to my country through these paintings," he said.
"Selling off my works as part of this NFT collection is a way of serving my country and its people. It's also my way of defending our cultural values, our philosophy, and our European way of life. With your help and support, we can defeat Putin and end this insufferable war. Glory to Ukraine."
Iryna, who curated the collection, added: "My husband is a proud Ukrainian. He painted each picture with deep enthusiasm and joy in his heart. With this collection, Oleg wants to show the world how Putin is trying to destroy his beautiful country – and for what?
"I am very sad and very angry. It has been an incredibly difficult year for all Ukrainians. We hope my husband's art and the 'From Ukraine with Love' NFT collection will raise as much money as possible for a really important cause- and help my country and its people end this evil war."
The Ukrainian family of seven, who arrived in the UK in April 2022, say they have received a warm welcome in Suffolk – a county now home to more than 600 Ukrainian refugees.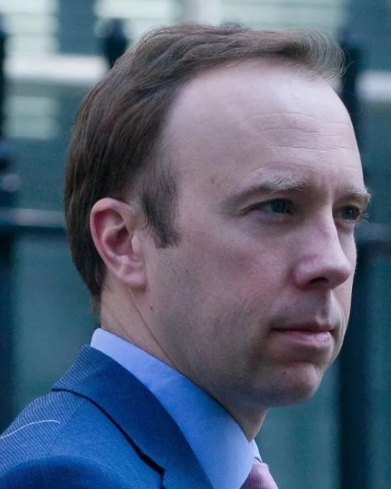 "I would like to thank MP Matt Hancock for opening his home to my family and to the people of Great Britain for welcoming desperate families like mine in our hour of need. People have been very kind here in England. We want to thank you all from the bottom of our hearts."
Former Health Secretary, Matt Hancock, who has hosted the family since April last year, said he was proud of Iryna and Oleg's work, and was honoured to support the family with their charity NFT collection.
"Their spirit and bravery in the face of adversity – like so many Ukrainians – is inspiring and I urge people to help in any way they can," he said.
"Oleg is an incredibly talented artist and his 'From Ukraine, With Love' collection is truly stunning."
CARE International UK's Chief Executive Officer, Eamon Cassidy, added: "We are delighted that Iryna and Oleg have chosen to donate the proceeds of this sale to CARE's Ukraine Humanitarian Appeal.
"These beautiful works of art will now offer lifelines to those who most need it. Through these proceeds, CARE and our partners can continue to support Ukrainian refugees by supplying essentials like food, clean water, toilets, and shelter, offering psychological support, and helping to restore people's sense of dignity and independence with cash assistance and support to find jobs.
"We want to thank Oleg, Iryna, Coinbase, Matt Hancock and everyone else involved in this auction for their support and generosity."