UK petrol prices: Sainsbury's, Morrisons and Asda kick off war at the pumps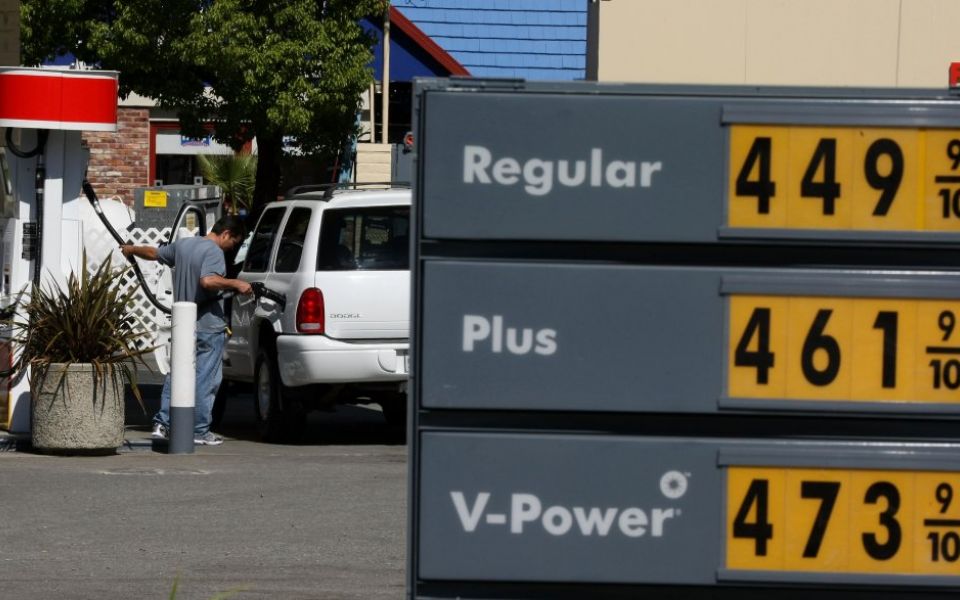 A UK petrol price war has kicked off with three of the big four supermarkets slashing prices at the pumps.
In the last few minutes, Sainsbury's mirrored an earlier move by Asda and Morrisons this morning to knock 2p off a litre of petrol and diesel.
Sources at Tesco said a decision had yet to be taken on the matter.
Sainsbury's petrol planner Lorraine Armstrong said: "This is a nice piece of news for our customers in the run up to Half Term. We always aim to provide our customers with fantastic prices and great quality across all of our products and services and we hope this fuel price drop will help put more back in their pockets."
The move follows a five per cent fall in the price of oil this week.
Steve Mosey, Morrisons services director, said: "Morrisons is doing its best to pass on the benefit of lower oil prices as soon as it can and always keeps fuel prices far below the UK average. We hope that this will benefit drivers in the run-up to the half term holidays."
RAC fuel spokesperson Simon Williams said:
This should spark a chain reaction with the other supermarkets and fuel retailers across the country.
"After three months of petrol and diesel going up, it's a relief to see prices at the pumps finally coming down again just in time for half-term when more people will be taking to the roads."
Read more: Petrol prices rise to a three-year high – and will keep going up in 2018
Yesterday, the RAC had called for a 3p price cut, with Williams saying: "We know there is plenty of scope for the supermarkets to cut as we are aware of several money-off promotions tied to certain levels of spend in store as well as some big regional anomalies in price."
AA fuel price spokesman Luke Bosdet said: "Cutting pump prices by as much as 2p a litre or £1 a tank is a typically bold move by Asda following a short but sharp drop in wholesale prices.
"It means that the UK will divide into towns with Asda pump prices and those without. With petrol averaging 122.16p a litre and diesel at 124.87p yesterday, the recent pattern of maverick independents undercutting supermarket prices in places will continue for the next few days."
Read more: Petrol prices have now shot up to a three-year high